Bang in the middle of Chennai, A Ganesh Nadar experiences a culinary delight that brought back fond memories of his childhood.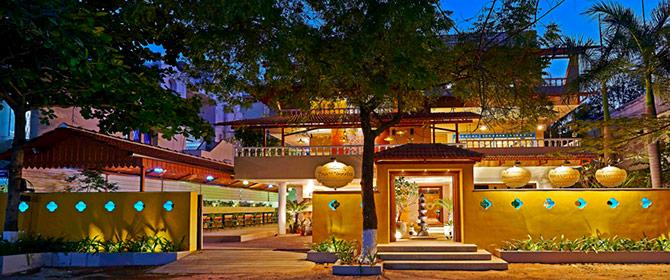 Paati Veedu, which means 'grandma's home' in Tamil, is a pleasing sight in Chennai's T Nagar.
From the outside, it looked like one of the huge ancestral houses our grandparents built in our villages.
It is far from the maddening crowd -- approximately two km away from the hustle-bustle of Ranganathan Street, Usman road and Pondy bazaar.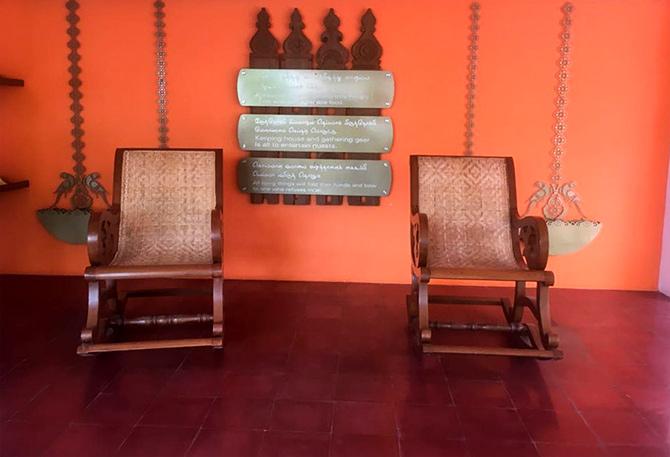 I walk inside the 50-year-old building which has been converted into a fine dining restaurant. The waiting area welcomes me with wooden recliners.
A young man informs me that there is only one menu and that I can't order anything else.
As he takes my reservation, I lounge in the grandfather chair.
It reminds me of the one in my village home in which my grandfather and, later, my father took a quick nap.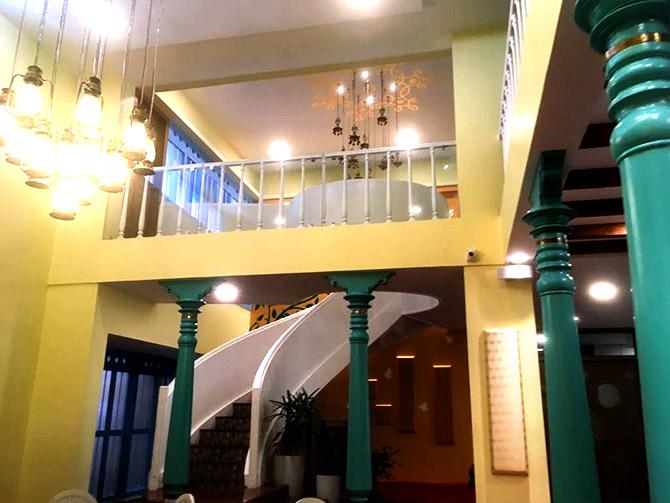 Inside, the young man leads me into the home where there are tables for two and four persons.
I sit at the small table on a very strong chair.
On my right is a family of six. Next to them sits a smaller family with their matriarch.
I discover later that she is the one who gives all the recipes for the meal I devour that day.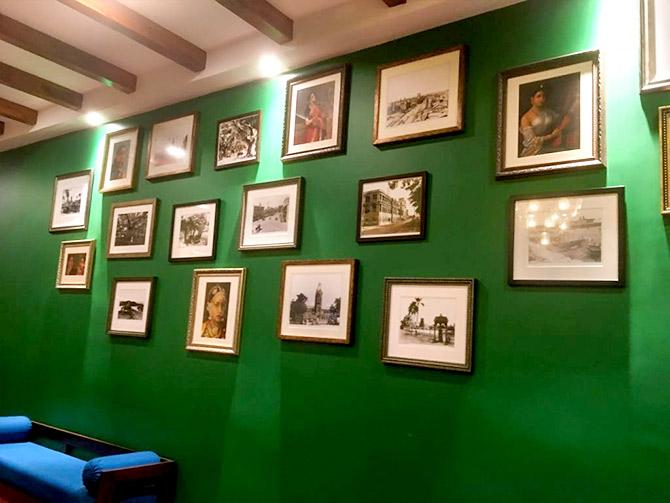 One of the waiters dressed in a bright uniform shows me the menu for a seven-course meal.
I ask if I have to make any choices.
"No! Sir! We serve all of this. (I am) just showing you so that you will know what to expect," he says.
"The meal costs Rs 891." He repeated the price thrice till I tell him I get the message and it's fine.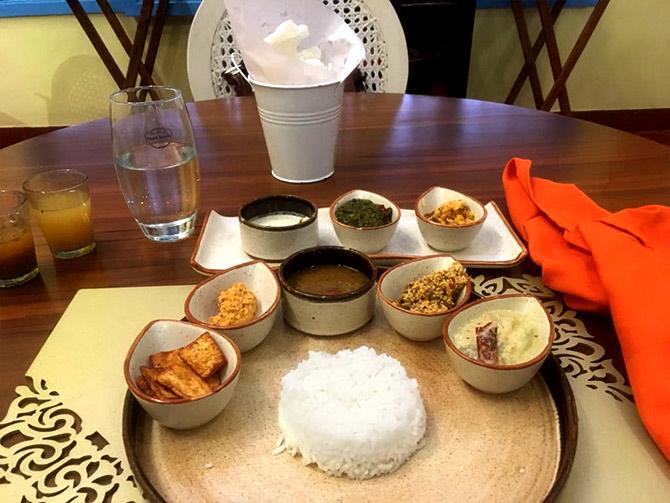 Three different coloured juices are served first.
They taste fine and strong. I learn that they don't mix water in their juices.
The juices are followed by a plate of one small batata wada, a small medu vada and some boiled chana garnished with grated coconut.
All the quantities are small. This is done to ensure you have space for the courses that follow.
The waiter then serves a small uttappa with coconut chutney and puri with bhaji. The chutney is okay; the bhaji, spicy.
When I see the plate of bisibelle baath, I wonder how I am going to eat the rest of the meal. It is spicy, but tasty.
Next, I am served a thali with multiple curries, vegetables and chutneys.
There is rice followed by rasam. For the first time I taste pineapple rasam, rather heated pineapple juice.
A south Indian meal is incomplete without curd rice. Here, it is served with curd chillies or moru milagai as Tamilians call it, along with sago papad.
The customary pickle is present too.
The meal is nutritious and healthy -- more healthy, I'd say, than tasty.
The use of ghee and coconut oil is minimal.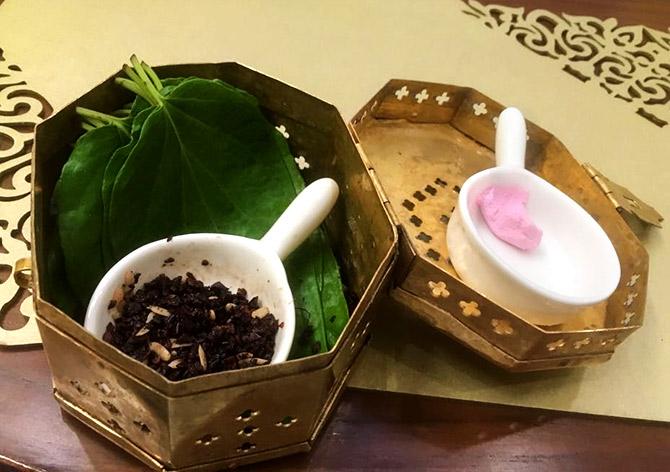 There are three desserts -- one payasam, one sweet, and mango mousse for the youngsters.
The seven-course meal ends with vethalai petti (betel leaves served in a box). You can make your own paan.
The bill works to Rs 891 per meal, inclusive of GST.
Eight partners operate the restaurant.
Mohan Das, one of the partners, worked for over two decades at Mahindra and Sterling Holidays before co-founding Paati Veedu.
Another partner is a graduate in hotel management. The other six partners are not from the services industry.
"My grandmother is a brilliant cook and all the food is cooked according to her recipes. She has been teaching the chefs for a year," Mohan Das tells me.
"Most of her recipes would have been forgotten if we had not asked her to teach us."
"Every dish has different masalas," he adds, "so nothing tastes like another dish."
"The quantity served is less as our grandma does not like to waste food."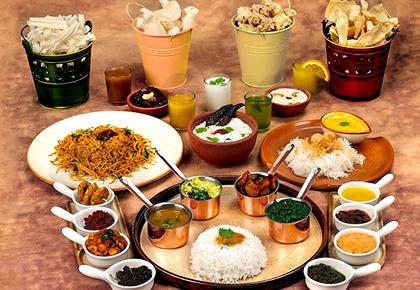 Cover image: Kind courtesy Paati Veedu/Facebook