Do you think restricting single women from entering pubs and malls will help bring down crime?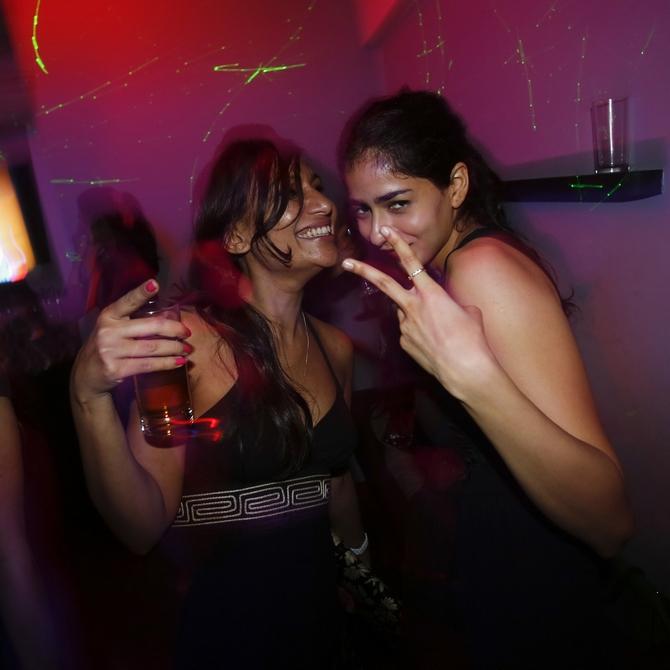 *Photograph: Vivek Prakash/Reuters
Gurugram has recently been in the news for all the wrong reasons.
On July 3, the Gurugram police, led by commissioner K K Rao, raided several pubs on M G Road to check for immoral trafficking and illegal activities.
Some arrests were made and police officials continue to watch against offenders promoting underage drinking and trafficking.
A week later, pub owners have come up with a solution to tackle the problem.
According to a report in Hindustan Times (external link), while there is no restriction for men, single women are not allowed to enter certain night clubs on M G Road.
Women who want to enter malls and pubs at night are being asked if they are married and to furnish documents to support their claim. And they have to be accompanied by their husbands.
Lalit Singh, who has been running a club on MG Road confirmed that they have 'barred the entry of single women' in their club.
'Our business is as good as closed if the presence of women is made out to be an issue. But we don't have a choice. We are suffering huge losses,' Singh told HT.
Dear readers, do you feel barring single women from entering night clubs is a good decision?
Will it help bring down crime?
Is this decision fair to women?
Take the poll below and tell us what you think.
*Lead image used for representational purposes only.