The bakery was made famous by scenes from Sex and the City.
Nikita Puri reports.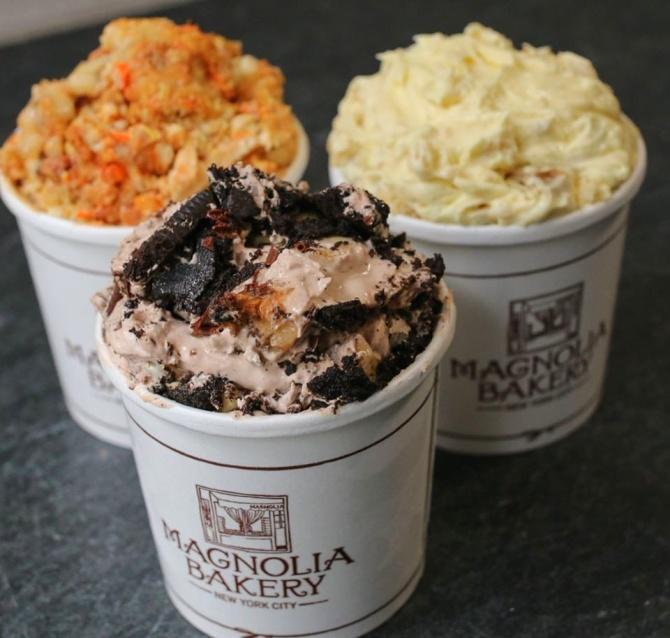 Several years ago, in the third season of the hit television series Sex and the City, Carrie Bradshaw (Sarah Jessica Parker) and Miranda Hobbes (Cynthia Nixon) are seen sitting outside a bakery on New York's Bleecker Street. Nibbling on pretty little pink frosted cupcakes, they talk about Bradshaw's loves, new and old.
Founded in 1996, Magnolia Bakery then went on to feature in other New York-based productions, such as The Devil Wears Prada starring Meryl Streep and Anne Hathaway, Saturday Night Live (where it featured in a rap song, Lazy Sunday, which became one of YouTube's first viral videos in 2005) and American sitcom Broad City, among others.
The bakery's name isn't even mentioned in the scene in Sex and the City, but it grew to become so popular that they reportedly had to hire a person just to keep fans in check. Many even credit it for contributing to the cupcake craze in the US.
If the queue in front of Magnolia Bakery's first iteration in India is anything to go by, it has brought along some of that famous charm. It seems perfectly at home at its India outpost in Indiranagar, Bengaluru.
Known for classic American baked goods, the franchise has been brought to India by Nishchay Jayeshankar and Zonu Reddy, partners at Spago Foods.
The Bengaluru-based brand came into existence earlier this year with the intention of bringing global food brands to India.
"Magnolia had become our favourite spot for desserts in New York over the years. The Bleecker Street store seemed especially homey to us, like someone had made these goodies just for us," says the husband and wife duo.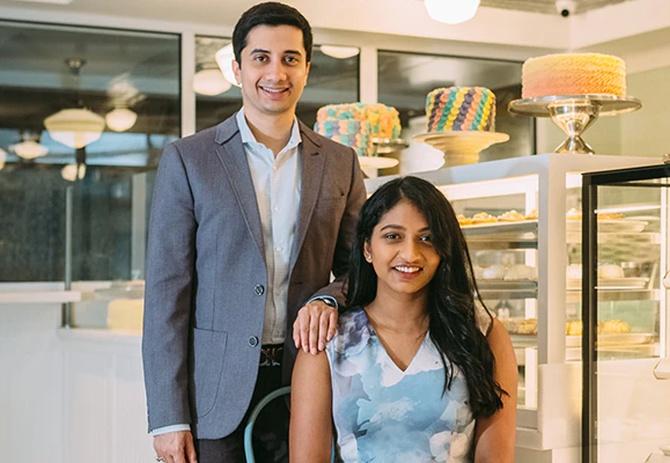 Pastel frosting and sprinkles dominate this quaint bakery's counters. Their classic cupcakes include a caramel cake with meringue buttercream and caramel drizzle, a hummingbird with banana, pineapple, and pecan cake with sweet cream and toasted pecans.
While their banana pudding recommends itself (it also comes in a chocolate flavour), their lemon bars and cookies (try the sea salt caramel or the peanut butter-laden Reese's Pieces) are likely to outshine the cupcakes. But their cakes and cupcakes are undoubtedly things of great beauty.
Special mention must be made of its classic ice box cake. There's a charm to this concoction of homemade chocolate wafers and whipped cream that drives away the guilt of feasting on such a thing when you are sitting right under a gym. (Oh, the irony. Gold's Gym, home to sweltering, hard-working, sugar-abstemious bodies, is located above the bakery.)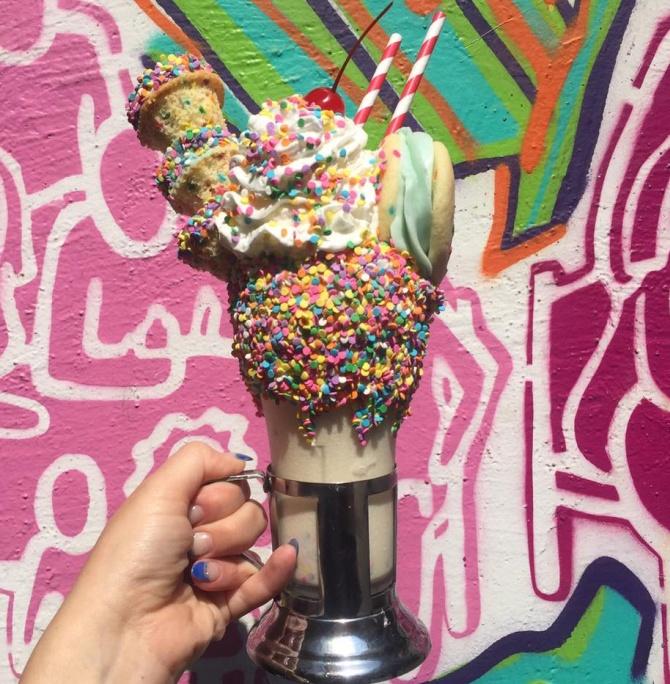 There's also a tiny seating area where one can sit and browse through the bakery's cookbook, read boards about how the outlet in Abu Dhabi is their biggest yet with seating for 70 people and a breakfast menu. They currently have 20 outlets across the world, including Saudi Arabia and Jordan.
"Whenever we open doors in a new market we introduce dishes that showcase local flavours," says Erick Larios, vice-president, franchise operations, Magnolia Bakery.
So while Ube (purple yam) features among their local favourites in the Philippines, as does rose in their outlets in West Asia, Magnolia is readying a plum-special for India. It's almost Christmas, after all.