The word was actually coined in 1965!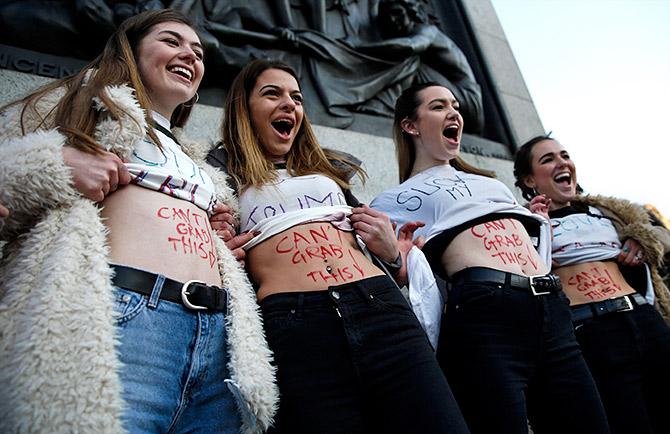 Protesters at the Women's March on London, which was part of a worldwide day of action following the election of Donald Trump as US President.
'Youthquake', is defined as 'a significant cultural, political, or social change arising from the actions or influence of young people'.
Photograph:

Neil Hall/Reuters

.
Merriam Webster picked 'Feminism'.
Dictionary.com picked 'Complicit'.
Collins Dictionary picked 'Fake News'.
And now, rounding off the year, Oxford Dictionaries has chosen 'youthquake' as its word of the year.
The noun, youthquake, is defined as 'a significant cultural, political, or social change arising from the actions or influence of young people'.
'As 2017 draws to a close, we turn to language to help us mark where we have been, how far we have come, and where we are heading,' Oxford Dictionaries said. Youthquake they thought was 'not only reflective of the ethos, mood, or preoccupations of this past year, but as having lasting potential as a word of cultural significance.'
According to the data collated by the editors of Oxford Dictionaries, there was 'a fivefold increase in usage of youthquake in 2017 compared to 2016.'
The word first struck in a big way in June with the UK general election.
'After the British public went to the polls on 8 June, headlines emerged of an unexpected insurgence of young voters,' the editors wrote, explaining their choice. 'So despite higher engagement figures among the baby boomer generation and despite Labour ultimately ending up with fewer seats than the Conservatives in the House of Commons, many commentators declared that "It was the young wot 'won' it for Jeremy Corbyn," and dubbed their collective actions a "youthquake".'
The second, and larger, spike in the usage of 'youthquake' came in September when New Zealanders picked up the term to discuss young people's engagement in politics in their general elections.
With sustained usage even after the polling, youthquake was 'firmly on its way to become a fixture of political discourse.'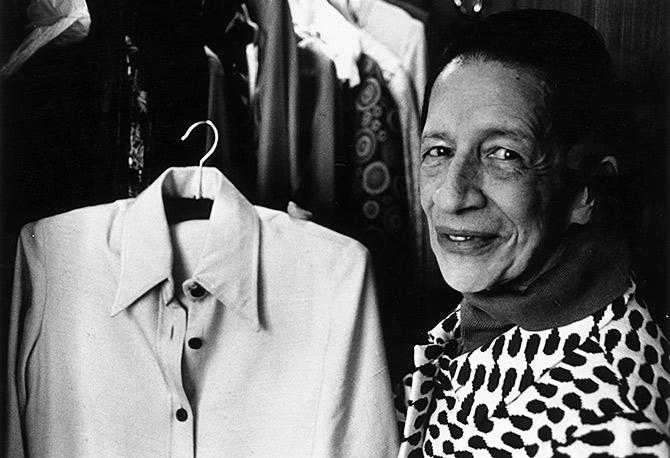 Diana Vreeland of Vogue, who coined 'youthquake' in 1965.
Photograph: Evening Standard/Getty Images.
Youthquake, however, is not a new term.
The editors said, 'Sometimes a Word of the Year is selected in recognition of its arrival, but other times it is a word that has been knocking at the proverbial door and waiting to be ushered in.'
It was coined in 1965 by Diana Vreeland, editor-in-chief of Vogue, who said in an editorial in the Vogue US January edition, 'The year's in its youth, the youth in its year. … More dreamers. More doers. Here. Now. Youthquake 1965.'
In Vreeland's case youthquake was used to 'describe the youth-led fashion and music movement of the swinging sixties, which saw baby boomers reject the traditional values of their parents.'
The editors felt that in 2017, youthquake also stayed true to Vreeland's use of the term: 'In 2017, the UK was at the heart of the youthquake, with "the London Look" of boutique street-style individualism taking the high fashion houses of Paris, Milan, and New York by storm to inform a new mass-produced, ready-to-wear fashion directive worldwide.'
Casper Grathwohl, President of Dictionaries, says, 'Our choice of language illuminates our preoccupations, and as this tumultuous year draws to a close... is time for a word we can root for and collectively empower as Word of the Year -- a word we can all rally behind.'
The other words on the shortlist were: Antifa, Broflake, Gorpcore, Kompromat, Milkshake Duck, Newsjacking, Unicorn, White Fragility.
Oxford Dictionaries also revealed 2017's most-viewed dictionary entry pages.
'Post-truth', their 2016, word of the year continued to remain relevant, and was joined by 'ethics'.
Other word searches that spiked were recuse (after Jeff Sessions recused himself from the Russia investigations), complicit (after an SNL sketch accused Ivanka Trump of said behaviour), and mugwump (after Brexit champion Boris Johnson used the word to insult Jeremy Corbyn).
People also frequently looked up prevalent concerns like religion, racism, terrorism, migration, environment, power, respect, feminism, gender and hijra.