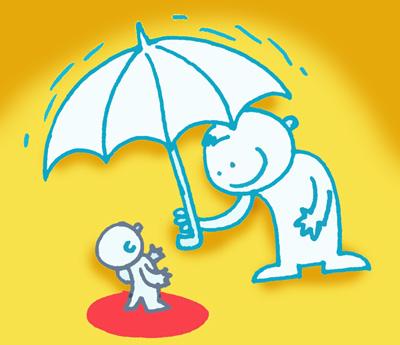 Here are some major benefits that come along with a child insurance plan
Nowadays, providing the best education to children is becoming the top precedence of all parents. For providing quality education, parents have to pay huge education fee. Today, we have various types of child insurance plans that help parents fulfill their dreams related to children.
Advantages of child insurance plan
There are many benefits that you will get after buying a child insurance plan. Mentioned below are the major benefits that you will get along with a best child insurance plan.
Basically child insurance policy provides you the flexibility to choose according to your financial status and superficial monetary goals. The rate of premium can also be settled as per your choice and need.
At the time of maturity, the sum assured and a definite partaking sum will be paid to the parent or guardian. In the case of early death of the policy holder, the child is allowed to receive all the benefits of the plan (if the rider is attached to the policy).
In India, most of the insurers offer premium waiver as a built-in feature. The benefit of having a premium waiver is what keeps the policy active even if you don't pay any of the premiums because of various reasons. However, some insurance companies are not offering premium waiver as a built-in feature, in that case, it is advisable for you to buy it separately as it will assist you with additional benefits.
Also, it is true that a child plan in India provides tax benefit that can be availed on maturity/death claim profits under Section 10 (10D) and assumption from income for the expenses of life insurance premium under Sec. 80(C).
Things to consider while buying child insurance plan
It is advisable for you to calculate the required funds for your child's education and marriage before going to buy life insurance for children. With this additional information, you should be able to choose the best child insurance policy and can decide easily on the related premium amount and the time period of the child life insurance plan.
In some child insurance products you will get additional benefits such as accident cover, health insurance, etc. You must compare child plans of different insurance companies on aggregator sites because with it, you can compare the premium amount per year and the returns presented by different child insurance providers.
Make sure to insure your life also. It is beneficial to buy an insurance plan which has a built in clause premium waiver for future. This would guarantee that the plan continues if you are not there to take care of it and your child would be able to receive the assured sum at maturity.
It is advisable for you to check the company's record before purchasing child insurance. Buy the plan in the parent's name instead of a child, since the child anyway has no dependants.
But if you are planning to buy the child insurance plan in the child's name, ensure that it has a built-in feature of premium waiver in case of death of the parent. This will protect your child from the burden of heavy premium payments and he will continue to reap the benefits of the plan.
Also check out the tax benefits of the plan. The child insurance plan is an incredible financial investment planning tool for child education / marriage / unforeseen expenses etc. It assists in meeting the child's monetary needs and provides safety in the form of a life insurance plan.
Illustration: Dominic Xavier/Rediff.com
Naval Goel is CEO and Founder, PolicyX