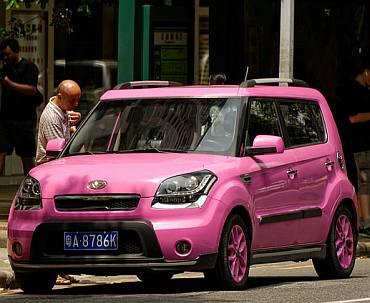 Here's how to get more out of the premium you pay
Motor insurance is an important tool that can save your hard earned money and your beloved vehicle in case of theft or damage due to any unwanted situation. Though you may consider taking motor insurance as an additional cost on your wallet, but keeping a few things in mind can save you a lot of money.
You should take correct information of the chosen plan to get more out of it. You can easily get the best motor insurance policy by comparing plans offered by different companies online. Here are some features that you must know about a motor insurance policy.
Types of policies: Basically, there are two types of policies namely comprehensive insurance and third party liability.
Third Party (or liability only policy)
This plan offers the desired coverage to the third party on account of any accident caused by your vehicle. It also provides coverage on personal accident to the owner or driver. It does not provide coverage for any damage to your vehicle. As per the law under the Motor Insurance Act, it is mandatory to have this insurance policy.
To get the coverage on the loss incurred on your vehicle, you need to buy the comprehensive insurance policy. A comprehensive insurance policy is designed in a way that can provide coverage to a third party and own damage as well.
In India, taking cover for own damages is not mandatory. But it is advisable to buy the comprehensive cover that can offer complete protection.
Covered risk
A good motor insurance policy covers your vehicle against damage on account of natural disasters such as earthquake, flood, storm, etc. and man-made disasters such as accident, theft, fire, riots, malicious act etc.
Insured value
The motor is insured for a value (called Insured Declared Value or IDV in policy terms) based on the producer's price of the vehicle minus the depreciation as per the vehicle's age. Whereas damage to third party property is covered up to a sum of Rs 7.5 lakh (for car)/Rs 1 lakh (for two-wheelers), there is no such boundary on the cover for injury/death to the third party.
Premium of your vehicle will be set on the basis of a few factors that include the type of vehicle you have, where you stay, your age, claim experience and much more.
Premium saving options
One of the popular ways to save premium is through the feature of no-claim bonus (NCB), under which you get a discount on your premium for a claim-less year.
In addition, this discount will increase by the year and can go high as 50 per cent. As the advantage is available after a year, it is better to avoid filing small claims that you can handle on your own.
It is available for the owner of the comprehensive insurance policy. You can use this NCB bonus for paying the premium or you can adjust the same at the time of new purchases.
If your policy lapses and you don't renew it within 90 days, you will lose the benefit of NCB benefit.
Other ways to reduce your premium comprise installing safety devices; having a membership of an automobile association, or opting for higher deductibles.
Portability
The insurance policy is portable. It means that you can change your insurance company without losing the benefit of any no-claim bonus that you may be entitled to.
Add-ons
You can improve the coverage by choosing the add-on covers to insure against risks that are not covered under a normal policy. Some of the ordinary add-on covers include zero depreciation, no claim bonus protection, accidental hospitalisation, etc.
Points to note
The injured party has to prove negligence on the part of the motor vehicle owner to claim damages from him and his insurer.
Compensation for the harm cannot be claimed more than once. Hence, the injured party cannot expect his/her insurance company to make up for any deficit in the recompense that has been decided by the court.
Search online to get free motor insurance quotes to get the best insurance policy for your vehicle and get covered against any unforeseen event.
Photograph: llee_wu/Creative Commons