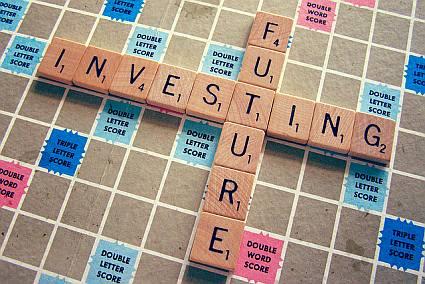 You can be successful only if you have bit of knowledge about investment planning options that are available in the market.
It's good that you are making money but do you have the idea where you should be investing it to multiply it? You have to be fully prepared for future financial needs and should continuously try to find legal ways of increasing your income. However, the biggest problem is how and where to invest?
To end your search, we provide you with the best options to invest your hard earned money and see it grow.
Before exploring the options available in the market for financial planning, let's talk about the types of investment plans available in the market. These are of two types:
ULIP (Unit Linked Investment Planning): Here, your premium is invested in various kinds of funds and stocks, etc and you receive money on the basis of the performance of these funds. Thus, it is volatile in nature.
Traditional Investment: It ensures you receive the promised return after the maturity and thus is a low-risk investment plan.
Financial planning options
Child plan: When it comes to planning for a stable future, people should never ignore child insurance. This plan is one of the best investments to ensure that your child's needs (education, wedding etc) can be fulfilled.
Retirement plan: You earn all your life in a hope to enjoy your later years in peace and joy. But, how's that possible if you have no money? Thus, investing for your retirement can give you benefits and a strong financial support to rely on.
Guaranteed return plan: In the market, there are many plans that give you guaranteed return after specified period. It is best for people who can't afford to take high risk and want a stable source of income.
High potential plan: If you have money and love to live on the edge, this investment plan is the one for you. It is volatile in nature and gives a scope of high return, but only if you are ready to take risks. Here, your premiums are invested in funds and the return depends on the performance of the funds.
Beside these, one can also invest in gold or fixed deposit in bank. These investments can be short-term as well as long-term depending how exactly a person invests.
Risk involved in investment plans
Investment also brings risk along with it. If you invest, be sure, you might have to face some trouble. Few of these risks are as follows:
Unstable market: One can never predict the future. Thus, if the market will go down so will your investment with high chance of you losing your money.
Inflation: Sometimes due to inflation you might not get as much return as you expected. If inflation increases the value of currency decreases.
How to select the investment plan?
With so many investment plans available in the market, it becomes difficult to choose which one is right for you. Every plan has its own pros and cons and will suit people depending on their requirements. So before you select any plan, ask these questions:
What are your final goals? Do you want to invest for your post retirement days or you want to secure for your child or simply want to double your money?
Do you want to invest for short-term or for long-term? If you have short term goals go for term plans and if your requirement is for a long period, then go for 10-30 year plans.
How much risk you can afford? If you have money or are young, go for ULIP plans as they give high-return, but being volatile in nature also involves high risk. Similarly, if you are old or financially weak, go for conventional plans as low-risk is involved with stable return.
Anybody can invest, but what makes a successful investor different from the not so successful one is how wisely s/he invests. Investment is a long term game and careful considerations should be made before choosing any mode of investment as it will have a direct effect on your finances.
Photograph: Chris Potter/Wikimedia Commons
Naval Goel is CEO and Founder, PolicyX.com