Financial planning advisor Amar Pandit, CFA, explains the most important steps for accumulating a contingency fund but cautions that this money should be spent wisely.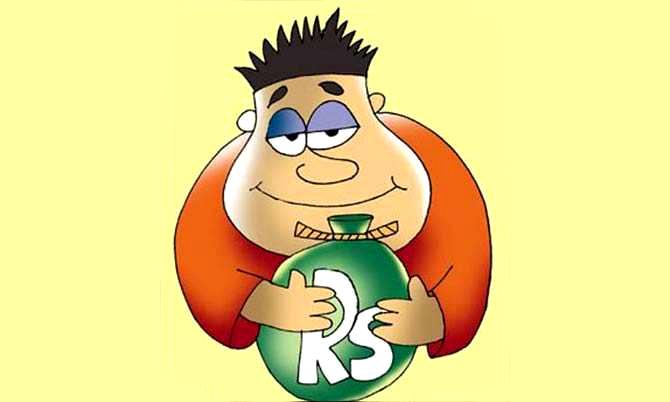 There are various events like accidents, illnesses and other unforeseen events that we may encounter in our lives. These events should never occur but if they do, one needs to be adequately prepared for the same.
In critical cases, such events may hamper one's ability to work and may even lead to a loss in earnings for a few months or years.
In these inflationary times, where lifestyle expenses are significantly on the rise, this can have a serious financial impact on the entire family and may lead to disruption if it is not planned for.
One can protect themselves and their families from financial misery by creating an emergency fund.
Following are the three most important tips to keep in mind while building an emergency corpus:
How much should one set aside?
It is advisable to build a contingency corpus equivalent to at least 5-6 months of living expenses.
While planning for this, one should consider all mandatory expenses like food, groceries, utilities, rent, salaries, and any other fixed expenses that are incurred monthly.
Where to invest this corpus?
The most important factors to be considered while selecting instruments to park emergency corpus are low risk and liquidity.
'Your emergency fund should be safe and easily accessible (liquid in nature) at short notice, in case of an emergency. Hence, savings bank account and liquid mutual funds are two options for setting aside the emergency corpus.'
However, considering that liquid and ultra-short term mutual funds are more tax efficient in nature, it is advisable to park a major portion of your corpus in the same.
How to build this corpus?
Firstly, make a detailed cash flow statement and list down all the expenses that you incur on a monthly basis.
Once you know your expense budget, you can arrive at the required corpus, that is, 5-6 months of expenses.
If you do not have surplus funds and you need to accumulate this corpus from scratch, then you need to plan for the same.
You do not need to channel all your money towards accumulating this corpus all at once, as this will unnecessarily burden your cash flows and perhaps affect your ability to save for other goals.
You can start by diverting a portion amount of your monthly surplus in liquid funds, towards building the emergency corpus.
'It is advisable, to make a savings budget by setting aside a fixed amount of your monthly income towards saving and manage your expenses from the balance amount.'
You must also keep reviewing your emergency needs as they may change over time due to a change in your lifestyle or any other factors.
Further, there are other factors to be considered while deciding the emergency corpus such as financial stability, age, health and insurance cover, job security, number of earning and dependents in the family and so on.
Remember that the emergency fund is set aside for unplanned situations and hence, one must utilise it wisely. These funds should not be considered as liquid money that you can dip into to spend on personal or luxury needs like vacation or unplanned purchases and so on.
Saving and earmarking funds for a rainy day is very essential, as it may not only protect you and your family in case of an unforeseen event but it will also avoid you dipping into your other long term investments, in case any urgent need arises.
Amar Pandit, CFA, is an engineer-turned-financial planner, and founder of HappynessFactory.in, a unique fintech company