If a website is selling Apple airpods (normally costing over INR 12,000) for say only INR 1,500, or a Bose Speaker normally costing INR 40,000 for INR 2,000 only, you should smell a dead rat.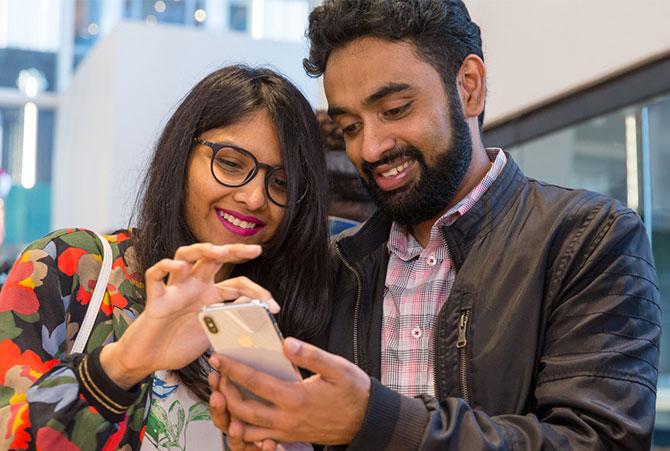 Photographs: Courtesy apple.com
The Indian e-commerce industry is expected to leave the US behind by 2034 to become the second largest e-commerce market in the world.
The market is expected to grow to US$200 billion by 2026, up from US$38.5 billion in 2017.
Led by giants such as Flipkart, Amazon India and Paytm Mall, online retail sales in India are expected to grow by 31% to touch over US$33 billion in 2018.
Google has just entered the e-commerce space in mid- December 2018 in India, which is its first market, by starting a service called "Google Shopping".
The impressive growth targets mean that a lot of reputed e-commerce giants want you to spend more on their websites.
Many reputed e-commerce portals have secured marketing tie-ups with different credit card companies to offer special discounts, subvention schemes and cashback linked to spends.
Rich data-mining tools allow these portals to come up with segmented offers for their customers.
Smart Analytics have started yielding their consumers' established and likely behaviour patterns, allowing players to take some calculated risk to entice customers.
Some portals have even tied up with a few digital lenders to offer a spot credit limit, so their customer can buy now and pay later in easy EMIs.
How companies track you
When a person browses for a product on a retail website, the browser submits information about what he is looking at to third-party advertising networks, in the form of 'cookies.' A cookie is a small piece of code that lets ad networks and sites share information on what visitors view or buy.
If the consumer later clicks on another site that is part of the same advertising network, ads for the product the user first viewed could show up.
These ads aim at drawing the customer back to complete the purchase.
Although users can clear these cookies periodically to clean their record with ad networks, few do so regularly.
How they trick you
If a shopper puts some products in the cart, but doesn't go to complete the purchase process, this is called 'abandonment.'
As a last-ditch effort to win such customers, these websites would show an additional pop-up, giving an extra 5-10 per cent spot discount with a countdown timer.
If the customer takes the plunge within the allocated time and actually fulfils the purchase, the portal has just inched a bit closer to achieving their Gross Merchandise Volume (GMV) target.
Earning it and burning it
Some portals give you reward points that you can 'earn' on the current purchases and 'burn' on subsequent purchases. These points are specific to that particular website and cannot be utilised on any other website. Thus you fall hook, line and sinker for such websites and feel compelled to buy from them again and again.
Such tactics are however used by legitimate portals i.e. the big daddies of e-commerce, and a user can actually reap tangible benefits while shopping from them, especially during their sale/ promotion events.
Beware of nasty portals
There are nasty portals that are honey pots for targeting consumers through offers that seem too good to be true. So, just by way of an example, if a website is selling Apple airpods (normally costing over INR 12,000) for say only INR 1,500, or a Bose Speaker normally costing INR 40,000 for INR 2,000 only, you should smell a dead rat.
At their best, such portals would harvest your private and personal data including your address, contact details, date of birth, workplace details etc and sell it to one of the many illegal 'databases' whose agents will then pester you with calls and e-mail offers for everything from insurance to cheap stocks!
At their worst, they will misuse your credit card details at other portals hosted abroad that will not require a second factor authentication.
Usually however, you will receive a counterfeit product and your contact details will still end up in an illegal 'contact database'. You are a commodity that they will exploit.
Although card schemes have robust dispute management and chargeback redressal mechanisms that will give relief most of the times, proving your side to your card issuing bank is often a time consuming and frustrating exercise.
The adage to remember always is: If it's too good to be true, it usually is!
The author Niranjankumar Upadhye is general manager, Fraud Risk Management, Worldline India.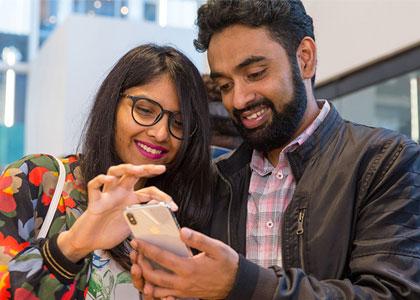 Lead image published only for representational purposes.