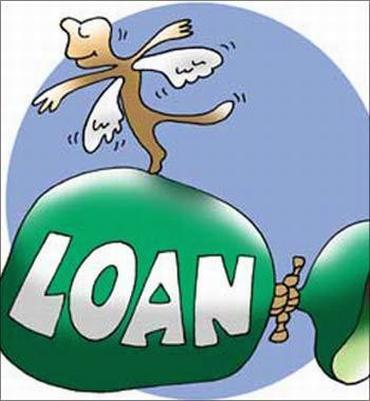 A mortgage is a great responsibility that you must bear on able shoulders for a long period of time. If you already have a mortgage or are planning to avail of one soon, you are obviously confident of your finances, but a few tips to save money on your home loan couldn't hurt, right? Read on to find out more!
A home loan is a long term commitment that you enter into with your lender. You must be completely prepared to take on this kind of a responsibility and be completely sure that you will be able to make timely repayments. But let the time frame not intimidate you!
Here are five important hacks that can help you save a substantial amount of money on your home loan and ensure that your life is stress free!
Check your CIBIL score and CIBIL report
Before you go mortgage shopping make sure that your CIBIL score is satisfactory and that you have not availed of any new credit at least six months ahead of applying for a home loan. Also make sure that all the other details in your CIBIL report are correct and you loan application does not get stuck on account of your CIBIL report.
Once you are brandishing a CIBIL score of 750 and above you can go about home loan shopping.
The pre-purchase drill
Needless to say, you must carry out thorough and complete research before you decide upon the best home loan that there is for you. With the festive season having commenced, it will not be unusual for banks to entice prospective customers with teaser rates that may lure in to leap in, but do look before you leap!
This is because most of these teaser rates are short lived and are meant to bind you in. But that is not necessarily a bad thing, as long as you are aware of what you are getting into. You can always take advantage of the lower rates even if it is for the first couple of years.
Also make sure that you are aware of all the home loan features and the several fees and charges such as the processing fee, switching and pre-payment costs. Each bank has its own set of rules and you must ask all the relevant questions so that there are no rude shocks awaiting you later.
Negotiation is a powerful tool
Once your loan application has been approved on the basis of a high CIBIL score, you shall be assigned to a loan officer who will be your point of contact till you loan is approved and you get your cheque or the amount transferred into your bank account. While s/he is likely to be a glib talker, do not take her/his word as a word etched in stone. Make sure you have availed of every professional benefit you are eligible to avail of and get as many charges waived off as possible.
A high CIBIL score gives you the power to negotiate, so make sure you make optimum use of the same.
Make a higher down payment
If you are ready to take a mortgage by now, chances are you have been saving up for a down payment for years at end. While making a down payment try and make the highest possible down payment that you can. Even if it means stretching yourself beyond your means, try and do so. A higher down payment will substantially reduce your EMI burden, so it is definitely worth your best shot!
Pay the same EMI despite a falling interest rate regime
As you may well be aware now that the central bank has surprised the market with an untimely rate cut a few days back. This is a clear indication that banks will have to slash their rates too. If you are on a floating rate of interest, it obviously means that your EMIs will be smaller and your monthly outgo will be lesser.
While the temptation to make lower payments can indeed be alluring, it is not the best option to avail. On the contrary if you keep paying the same EMI, you shall end up saving on your interest payment component and will have saved money in the long run.
A roof over one's own head is much cherished by everyone, and there is no denying that paying off a home loan is a big burden that you will shoulder for the better part of your youth. Of course, things are not going to be easy and if you are a middle class salaried individual you will find yourself struggling to meet all your expenses every once in a while. But if you follow these home loan hacks, you will realise that you have internalised good repayment habits and will have saved money on your home loan over the long term too. Once your loan is fully repaid, there is indeed no feeling like finally "hitting home!"
The author is a credit expert with 10 years of experience in personal finance and consumer banking industry and another 7 years in credit bureau sector. Rajiv was instrumental in setting up India's first credit bureau, Credit Information Bureau (India) Limited (CIBIL). He has also worked with Citibank, Canara Bank, HDFC Bank, IDBI Bank and Experian in various capacities.
Illustration: Uttam Ghosh/Rediff.com