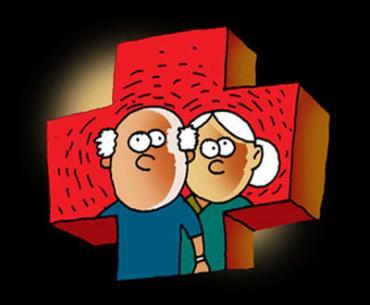 Join us for an online chat with health insurance expert Anil Rego between 2 pm and 3 pm on Thursday, February 15.
Illustration: Dominic Xavier/Rediff.com

Do you know how health insurance or mediclaim can ease the pressure on your finances?
What are the important features of the National Health Protection Scheme announced by finance minister Arun Jaitley on February 1, 2018 during his Budget speech? How can the NHPS benefit Indians or which section of Indians will benefit the most from NHPS?
Do you know various mediclaim products that are available and how you should choose the best that suits your needs? Can you avail tax benefits on medical insurance premium that you pay for your parents?
What is the difference between a life insurance policy & health insurance policy? As an investment tool which one is better? Do you get any lump sum amount in case of a health insurance after its maturity?

Do you need to have a top-up mediclaim ploicy even when you are adequately insured by your employer?

Is it alright to take health policy online or is it advisable to take it through some agent?

Does health insurance cover pregnancy, cancer or diabetes treatment?
Can you have two health insurance policies from different insurers? Is a floater policy better than individual policy?
Is there a mediclaim policy which is truly 100 per cent cashless? If you are young and have high blood pressure and diabetes then which health insurance should you buy?
If you too are among the ones who would want answers to these questions then join us for a chat with our insurance expert Anil Rego on Thursday, February 15, between 2 pm and 3 pm.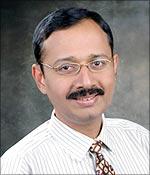 About Anil Rego
Anil Rego is the Founder & CEO of Right Horizons, an end-to-end investment advisory and wealth management firm with multi-metro presence.
(Due to circumstances beyond our control, date and time of chat may change)
Click here to post your questions!