Education, jobs, health and more: Experts share their wishlist.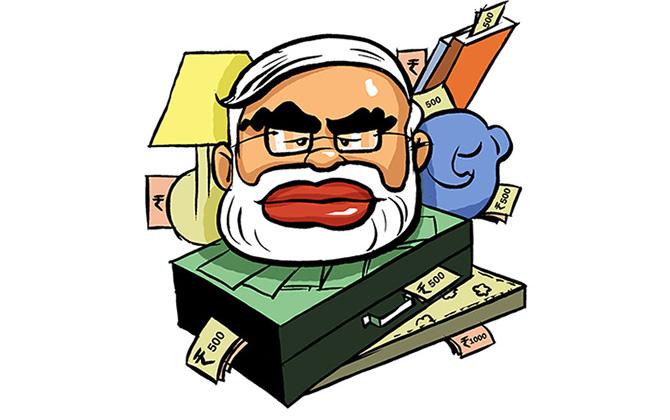 Illustration: Dominic Xavier/Rediff.com
EDUCATION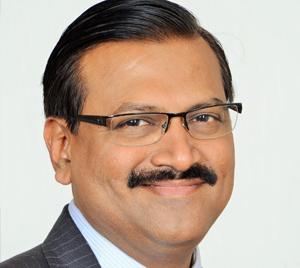 Uday Salunkhe, director, WeSchool
"India is currently the fastest growing economy in the world.
"It has an upper edge with its demographic dividend, which needs to be appropriately skilled to add economic value to the nation.
"We welcome various initiatives undertaken by the Government to provide thrust to skilling the youth, however, it needs to incentivise higher education institutions that are contributing towards the mission of skilling India. A new vigorous push is required to implement policies that support this initiative so that there is only brain gain and no brain drain.
"Quality education is the foundation of building socio-economic factors and more importantly in building high-value human capital. Thus, the government should expedite the drafting and implementation of the New Education Policy as it has the potential to bring about the paradigm shift in the education sector.
"The main aim should be on providing quality education for all; incentivising investment from private and foreign players will help the benchmarking of our education standards to be on par with the global standards.
"It is imperative to take education to the grassroots level and lessen the burden on parents and students; the government should consider re-working on taxation rates and consider GST to be taxed under least possible way, preferably 0 per cent on education institutions.
"The education sector definitely needs a steep increase in the budget allocation in order to comprehend the long-term vision to impart skills to 50 crore youth by 2022 and increase the employability and acceptability of Indian youth on global platforms."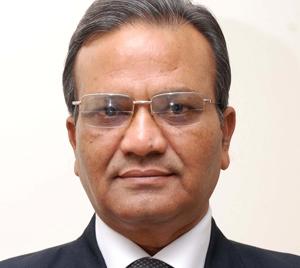 Dr SD Gupta, chairman, IIHMR University, Jaipur
"The time is ripe for India to set up world class universities and institutes.
"The country already has some very famous colleges and universities in science, technology and management disciplines. But the government should come out with a policy to have many more.
"The scope of Higher education Funding Agency (HEFA) should be expanded to provide long term loans for private players to set up new universities.
"Institutes and colleges having research capabilities should also be given adequate tax breaks and help in conduct research."
---
JOBS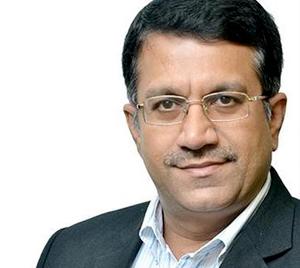 Rajeev Bhardwaj, VP, HR, Sun Life Financial Asia Service Centre
"India is at an inflection point and gearing up to unlock potential for growth across all sectors.
"We expect budget 2018 to stimulate the domestic economy by creating opportunities for job growth and new incentives for doing business.
"IT and ITES sectors, once the mainstay of the services economy, could be at the focus of this year's budget.
"Government should take a view of measures that will help spurring demand of services generated from this sector by giving adequate tax breaks and making these services more competitive globally.
"The government should also take a view on promoting skilling and reskilling initiatives and setting up institutions to cater to the demand from the IT and ITES sector in the light of the great digital wave that swept across the country promoted by Digital India initiatives.
Dr Narendra Shyamsukha, founder chairman, ICA Edu Skills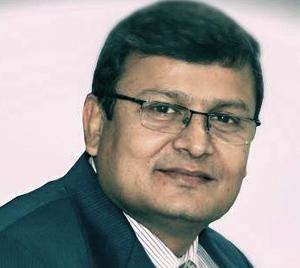 "One of the first things the government needs to do in this regard is cap the GST rate for all type of skill training irrespective of whether they government funded/CSR funded/self or employer funded at 5 per cent. Alternatively it should provide for a refund mechanism for GST.
"Second, the National Skill Development Corporation's interest rate charged from skill partners should be reduced from the present six per cent to two per cent.
"The government needs to make adequate budgetary allocation so that in every taluka at least 10, 000 people can be given some sort of skill training.
"The number of Pradhan Mantri Kaushal Kendras and budgetary support for them should also be increased.
"Finally, we are also looking forward to some income tax concessions to companies providing skill-development services.There should be 150 per cent weightage for depreciation or expenditure on skilling.
"To address the problem of growing skill gap between what industry wants and what a fresh graduate acquired on completion of academic degree.
"Government should set aside budget allocations for international globally accepted certification and training programs which are standard Inez's skill development tools for creating a baseline skill benchmark. Examples of such alliances and funding are commonplace in many developed as well as developing economies.
"Also, government should spruce up an apprenticeship program that helps industry and academic institutions get on same page on skill required from fresh graduates."
---
HEALTH
Man Mohan Gupta, mentor, MyMedicineBox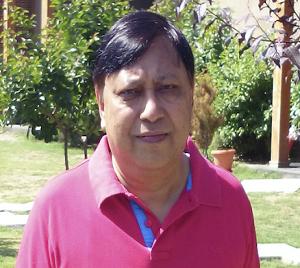 "Affordable healthcare is the priority of our nation.

"Adopting the following recommendations will not only deliver savings to the health portfolio, but also has the potential to incentivise investment in R&D and manufacturing facilities, increase employment and provide significant benefits for consumers and healthcare professionals.

"India is a country, where most of people cannot afford high cost of diagnosis and delayed treatment for basic health. We do not have sufficient doctors to handle such health problems.
"My recommendation is that we design a course for people already in profession but do not have degree to practise.
"The duration of course must not be more than one year and based on our Prime Minister's vision of skill development.
"These junior doctors should be equipped to treat major illnesses in primary phase. They will have to the powers to prescribe or dispense only generic medicines.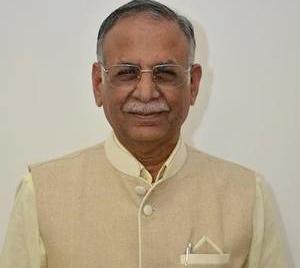 Dr Sanjiv Kumar, director, International Institute of Health Management Research, Delhi
"The central allocation for health must be doubled to fund healthcare for all citizens starting with the poor, the marginalised, the elderly, and expanded in a phased manner to cover all citizens.
"In last year's budget, the government committed to establishing 150,000 health and wellness centres.
"It needs to deliver on this commitment, and scale it up with adequate budgetary allocation.
"Keeping in mind the growing burden of non-communicable diseases which account for two thirds of deaths annually,the fund allocation for it must be increased substantially from the present 3 per cent of the central health budget.
"The government must also provide funds to set up a mechanism to oversee that health is included in all policies to address social determinants.
---
TAXES AND ENTREPRENEURSHIP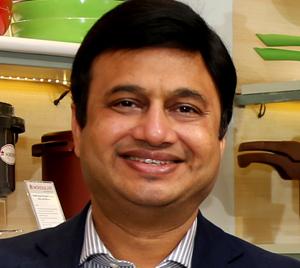 Ravi Saxena, MD, Wonderchef
"We expect finance minister to consider simplification of GST procedures along with lowering of taxes and announcement of initiatives that can stimulate domestic manufacturing.

"Consumer appliances like mixer grinders and juicers are no longer considered luxury.
"Such consumer appliances need to be made more affordable to the consumers and be put in a lower tax bracket from 28 percent to 18 percent."
Ritesh Agarwal, founder and CEO, OYO Rooms
"We expect a forward-looking budget that comes good on reducing corporate tax rates to 25 per cent, and effects administrative and tax reforms suggested by Easwar Committee.
This will go a long way in ease of doing business in the country.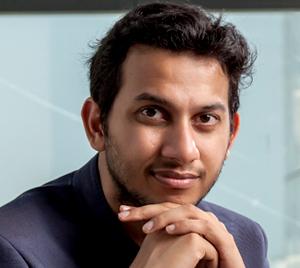 "GST was the biggest and most important tax reform we saw in 2017 which is good for the country but the challenges in its implementation need to be streamlined.
"Although the government has released clarification for application of taxes on declared tariff, we expect the concept of declared tariff to be replaced with actual tariff as consideration for GST on hotel accommodation -- as is the case with other industries.
"The government has executed strong fiscal discipline in the last few years while enabling more startups and jobs through Skill India.
"We are hopeful that this momentum continues and there's ample availability of skilled talent in the country not only for us but every company that has both online and offline presence.
"OYO works in close proximity to the real estate industry for creating beautiful living spaces. Therefore, facilitating micro and small enterprise loans under the Mudra and CGTMSE Schemes (Credit Guarantee Fund Trust for Micro and Small Enterprises) through easier availability and larger outlays could benefit the industry as well as customers.
"This is imperative since SMBs (small and midsized businesses) own hotels and wish to invest further in transforming the properties once they partner with us. This requires additional liquidity and easier access to capital will empower our partners to scale up faster, benefitting all stakeholders, including customers, partners, Government."