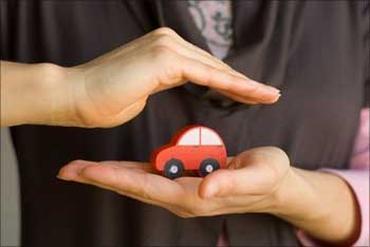 Having a motor insurance policy is very much necessary, but choosing the right policy at an affordable price is the smart way of buying a motor insurance policy, says Harjot Singh Narula
Having a third party motor insurance is a legal mandate, that's why having a third party motor insurance is compulsory in India. But many of us opt for a comprehensive motor insurance policy which offers cover for third party liability and own damage as well.
But the price of motor insurance, that is, the premium paid, is increasing every year and making it difficult for people to fit it in their budget.
Every year, IRDAI (the Insurance Regulatory Authority of India) revises the premium rates of different types of insurance policies on the basis of claims made and the loss ratio of the insurers.
Availability of motor insurance at low premiums is not applicable in the present scenario, but there are many ways through which you can reduce the premium amount of motor insurance and make it affordable as per your budget.
Let's look at the various ways of reducing your motor insurance premium through this article.
1. Go for a higher voluntary deductible
The deductible is the amount of the claim which you pay from your pocket before your policy covers the rest.
There are two types of deductible in motor insurance, one is compulsory deductible and another one is voluntary deductible. There is no impact on premium for compulsory deductible, but a voluntary deductible can lower your premium amount.
Going for a higher voluntary deductible can reduce your premium amount but always choose the deductible according to your affordability. You can opt for higher deductible if you haven't made any claim for a few years or if you are a safe driver.
2. Avoid claims for small expenses
For every claim-free year during the policy term, you accumulate bonus in the form of No Claim Bonus through which you can reduce your premium maximum up to 50 per cent at the end of 5 claim free years.
But many people miss the advantage of No Claim Bonus because they make claims for even small expenses related to vehicle repairing.
It is better to avoid such type of claims and pay for small expenses of your vehicle from your own pocket because by spending a small amount on these expenses, you can save a lot in future in the form of reduced premium amount through no claim bonus.
NCB discount is applicable only to the own damage premium component and not the third party liability premium.
3. Declare correct IDV
Insurance Declared Value is the declared value of your vehicle which is decided by the insurance company. It is the maximum sum assured by the company, which is given to the policyholder in case of theft or total loss of the vehicle.
Insurance Declared Value is calculated by subtracting the depreciation value from the market price of the vehicle.
IDV forms a prominent factor in deciding your car insurance premium. By valuing your IDV correctly, you can get a reduced premium amount.
A note of caution here: never go for a low IDV as compared to the actual IDV to save premium because that is the total amount you will receive in the form of sum assured in case of theft or complete damage of your vehicle.
Overstating the IDV can be a pricy affair, too. Thus, it is important to quote the right IDV for your vehicle.
4. Use safety and anti-theft devices
There are now many safety and anti-theft devices which provide a complete security for your vehicle, but you should know that installing these devices can also reduce the premium amount of your motor insurance policy.
More security for your vehicle means less chances of the claim and that's why insurance companies offer discount on premium for vehicles with better security devices.
Anti-theft alarm, lock for steering wheel and gear, air bags, vehicle tracker, key less lock device ,etc. are some of the safety devices which can be installed to secure your vehicle and enjoy a lower premium. Ensure that your anti-theft devices must be approved by ARAI (Automobile Research Association of India).
5. Transfer your NCB
The accumulated No Claim Bonus of your previous vehicle can be easily transferred to the new vehicle because motor insurance is linked to the policyholder not the vehicle. So, you should retain your motor insurance even after selling your vehicle, because you can enjoy the benefits of No Claim Bonus in the form of reduced premium on your new vehicle.
Even if you are not buying a new vehicle immediately, you can keep your policy and whenever you buy the new vehicle, you just need to transfer the previous No Claim benefits to get premium discount.
6. Compare and buy online
Comparison of different motor insurance policies is very much necessary for buying the best policy at an affordable rate. You can easily compare the benefits and quotes of different motor insurance policies online.
The premium amount of the same car in the same region can vary from company to company because every company has his own way of deciding the premium amount according as per their claim experience. And through comparison, you can utilise this difference in premium amount of different companies to buy motor insurance at the lowest price possible.
Online motor insurance policies are much cheaper than any other medium. If you compare the premium amount of the same policy through offline and online medium, you will find that online motor insurance policy is the most economical medium of buying insurance for your vehicle.
No need to worry about the increasing prices of motor insurance policies because you can use these six hacks for reducing motor insurance premium and fit motor insurance policy into your tight budget.
Harjot Singh Narula is founder and CEO, ComparePolicy.com