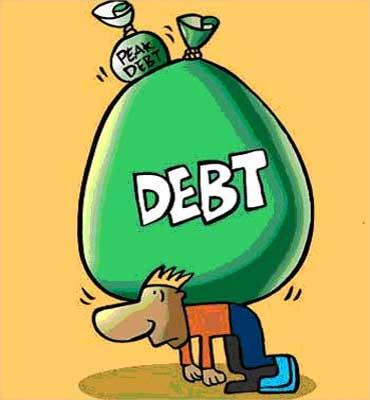 ...and maximise returns from your card
Credit cards are great financial tools if used in the right manner. Contrary to popular perception, credit cards can be owned and used without accumulating credit card debt. What are these ways? How do we get the maximum benefit from your credit cards? What is the right method to use credit cards? If these questions bother you as well, read on.
Here are five simple steps, which will make the plastic work for you.
1. Decide what you want
There are different types of credit cards like co-branded, reward cards, women cards, student cards, business cards etc. available today. Each one of them brings in special benefits for the desired category. If you are a businessman who travels a lot then a business reward credit card offering travel rewards would be the ideal choice.
Similarly if you spend a lot at Barista, a co-branded credit card, which rewards your spend at this popular coffee joint will suit you more. The entire idea is to enumerate your requirements and expenditure and then decide, which particular category of credit card will suit you best. This ensures that the credit card always works for you.
2. Shop around for the interest rates, fees and other charges
You won't believe, but there are many credit card providers in India like Bank of India, Bank of Maharashtra, Barclays, Canara Bank, Central Bank of India, Centurion Bank of Punjab, Citibank ,Corporation Bank, Deutsche Bank, HDFC Bank, HSBC Bank, ICICI Bank, Indian Bank, Indian Overseas Bank, Jammu & Kashmir Bank, Kotak, PNB, Standard Chartered Bank, State Bank of India, ABN AMRO, American Express, AXIS BANK, Bank of Baroda, Syndicate Bank, Union Bank of India, and Vijaya Bank etc. Some of the major credit card providers have a wide range of credit cards, so there is plenty to choose from.
Though, most of the credit cards in India have interest rates in the same range, situation will change once the CIBIL credit scores are used to judge the credit worthiness of credit card holders. Based on these scores credit card companies will offer different rates to different credit card holders. A person with a high credit score will be eligible for low interest rates and those on the lower end will have to bear the burden of high interest rates.
The idea here is to get the lowest interest rates, annual fees, late payment penalty and other finance charges for your credit card.
3. Pay your balances in full every month before due date
Every credit card has a repayment date attached with it. Bills are sent by credit card companies and the repayment must reach the credit card company before this date.
Otherwise the outstanding balance attracts interest rate as noted in credit card terms (plus the late payment fee). To avoid paying this interest the balances should be paid in full before the due date. This is the right way to use credit cards.
However, many people use the most terrible way to repay their outstanding balances: they pay just the monthly minimum, which is mostly used to service the interest and the principal still remains.
Another thing not to miss is the late payment penalty.
If your payment doesn't reach the credit card company by the due date they slap a late payment penalty. And with the late payment penalty a default interest rate also comes into the picture.
In the present scenario credit card companies charge a very high interest rate in the range of 30 per cent to 40 per cent anually, which is even more than penal interest rates charged on credit cards in USA, but things will hopefully get better as credit-worthiness is rewarded in India.
The interest rate charged on default of payment is higher than regular interest rate and it is applied to your credit card's outstanding balances once you meet the default terms as mentioned in the credit card. Usual is not to pay on time for two consecutive months. Once the default rate sets in, it is revoked after certain conditions like continuous timely repayment for six months etc. Exact terms and conditions are communicated with the credit card and they should be noted properly.
4. Avoid cash advances
Yes, credit cards provide easy and anytime money but they are not a replacement for personal loans. Small amounts are blatantly withdrawn by credit card holders as they find it relatively convenient as compared to applying and getting a personal loans. However, there are many drawbacks of taking out cash advances.
Cash advances attract interest rates around 30 per cent to 40 per cent, which is double compared to personal loans, which come at interest rates below 20 per cent. In addition to this high interest rate, cash advances with credit card has a fees associated with it. Called the cash advance fees, it is usually a percentage of the cash withdrawn with no upper limit.
One more thing that makes cash advances costlier is that the interest is levied on the amount withdrawn from day one itself. So even if you pay your credit card bill in time, any cash advances during the month have already cost you interest for that particular month.
Cash advances are one of the most disastrous things to do with credit cards and unless absolutely essential it shouldn't be done.
5. Limit the number of credit cards
We often see people with a purse full of credit cards, but are they really necessary? Too many credit cards mean too many credit card bills to repay every month, too many due dates to remember and with the modern busy lives, forgetting repayment on one or more is very easy. Then there are other security concerns, which come with having too many credit cards in your wallet. And once the US-like credit rating sets in, too many credit cards will reduce your credit worthiness for additional credit.
Other things like reading the terms and conditions carefully before using the credit card and restraining yourself from being lured by the freebies also help. Credit card debt basically is caused by over spending on your credit card, which can't be repaid fully with the monthly bill.
The good old saying 'borrow only what you can repay' is the mantra that should be followed with credit cards. Staying well within your budget will go a long way in keeping credit card debt at bay.
Illusration: Uttam Ghosh/Rediff.com