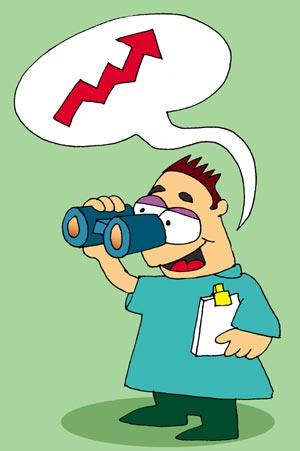 Only commitment and planning can help you reap the benefits of long term investments, says Abhishek Agarwal
Illustration: Uttam Ghosh/Rediff.com
Here are a few long term investments worth considering.
1. Go mutual
Mutual fund investments are best for investors who want to balance the risks and returns. Study the performances of various mutual funds and pick the one that appeals to you.
The choice of mutual fund also depends on your risk taking ability. The money is invested in equities and bonds both, however the proportions can vary.
Mutual fund investment can be in the form of a chunk or bits over a period of time. If you already have a certain amount set aside to be invested, it can be done in one go.
Alternatively, one can sign up for systematic investment plans (SIPs). They are small investments made at regular intervals. This contributes to your overall investment quantum while averaging out the risk due to volatility.
2. Popular PPF
This one is very popular among the long term investment options.
Often, young people who have very recently secured jobs, get advice about investing in the public provident fund every year from parents.
One reason everyone should be investing in PPF is, the high rate of interest.
At 8.7 per cent per annum, it beats other low risk investment options. Also, tax benefits are offered for this investment under section 80C of the Income tax act. Even the interest is exempt from tax!
If you haven't got one already, then wait no more.
3. Think shares
Stock market movements are hard to predict. However, investing in equity, especially blue chips, for a longer period of time, increases the chances of better returns. There is no guarantee though.
Access the risk capacity and decide on the the money to be invested accordingly.
Financially sound companies with great business models grow over a period of time and so will their share prices. Invest wisely and reap the benefits!
4. Safe bonds
If you wish to steer clear of equity markets, then bonds are your go to option. Government bonds promise good returns while eliminating the risk factors from the investment game.
10 year government bonds are currently offering an interest rate of 7.7 per cent per annum.
One can even consider government bonds whose interest rates are linked to inflation. Check on your long term financial goals and support it with this safe, long term investment option.
5. Real deals
We have all heard of people who have made a fortune by investing in real estate. And then there are stories unheard of about people losing a large chunk of their wealth as a result of property prices crashing.
So basically this one is a high risk, high return investment. If you have a vision, supported by research and experience, along with the money for investing in real estate, then go in for it.
Consider this one as a long term investment since real estate does take a couple of years to appreciate.
Plan your investments in such a way that it is a mix of short term and long term investments. When the returns are spread out over a period of time, it helps your goals and also encourages savings.
The author is Co-founder and Director Credit Vidya.