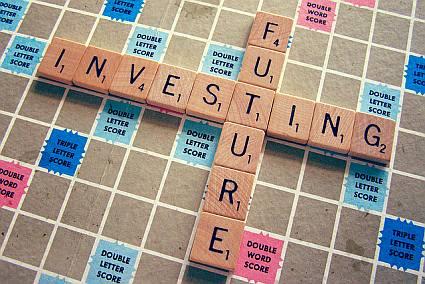 Single parents, especially mothers, have a tough time managing the society, expectations, and finances. They have the unenviable task of having to double up on all fronts and yet carry on with a smile. To top it, it's twice the share of duties with half the income, says Anil Rego!
Given these challenges, what should single mothers do to ensure that they invest enough to secure their future? Read on!
1. Dual role: Tax planning as investments
Just the way a single mother plays a dual role in the upbringing of her children and running the household, her tax planning should also double up as investments for the future.
What we mean by this is that every tax planning option she chooses should be carefully designed to meet an upcoming expense.
For example, she can take a 'child insurance plan' which covers her life and provides money for the child's collegiate education when her child turns 18. This will also come under tax planning and get her income tax exemptions.
Similarly, she can invest a portion in ELSS schemes regularly.
These investments will certainly come in handy for expenses three years down the line: such as celebration of any landmark events like birthdays or planning for a vacation.
Here is a quick snapshot of some investments that single mothers can make to double up as both tax planning options as well a source to tide over impending expenditure.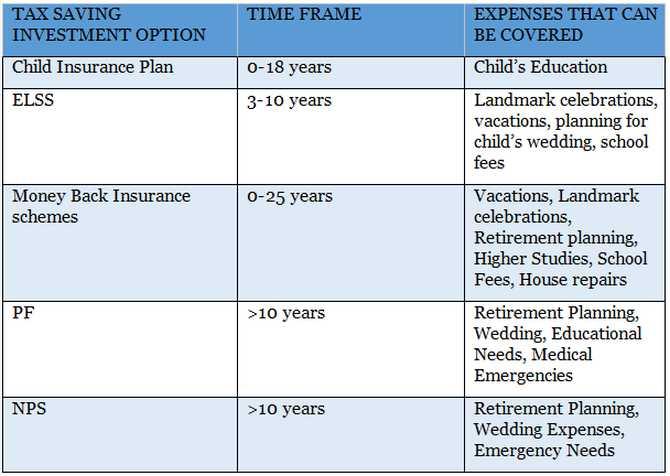 2. Compulsory saving and investing
Being a single parent is tough and managing the expense would be an arduous task.
Given the sheer amount of work that needs to be done by a single mother, it is quite easy for her to forget to save and invest regularly.
A single mother should begin by setting aside a portion of her monthly income towards saving. Then she should plan her expenditure around the portion of money which is left after savings!
Sounds tough but once made a habit, it becomes easy to implement. Otherwise, money tends to get spent easily and she will suddenly find herself without enough savings at the time of need. So, the golden tenet to live by is to first allocate a percentage of the income to savings and setting it aside.
It is not enough to merely set aside the money. A single mother also needs to invest the money she saves.
This will ensure that her money is growing smartly and she will not be caught unawares at the time of need!
3. Hire professionals
Today, many single mothers are investment-savvy while some are not. Some others may not have the time to regularly keep track of their investments or research on good investment options. Hence, the best thing to do is to hire professionals who can help a single mother in planning and investing.
Professional planners are not affiliated to any company and hence do not have any bias. Their sole aim is to help an investor formulate a plan, asses their risks, and help them achieve their financial targets.
Hiring a professional planner will help a single mother understand her finances better. She will be able to come up with an easy to implement financial strategy which will ensure that she has money at all times of need!
4. Include investing in her to-do list!
When a single mother has to do something, she will! So, to ensure that investments and saving money also becomes a priority, she simply has to have a mindset change and include them in her to do list.
This way, she will find time, energy, and passion to know more about investing. This will also ensure that she will be able handle professionals better and make more money for her child! Single mothers who know enough about investing also raise money-wise children who are not overwhelmed when it comes to saving for the rainy day.
These four pointers will go a long way in helping single mothers invest their money and make sure that their future is financially secure. At the end of the day, financial security brings in stability which helps in handling other vagaries of life better!
Photograph: Chris Potter/Wikimedia Commons
Anil Rego is the founder and CEO of Right Horizons, an investment advisory and wealth management firm that focuses on providing financial solutions that are specific to customer needs.