Don't hit the buy button as soon as you hear of the next BIG online sale this Diwali. Here are some very important lessons -- in the light of how some online shoppers felt cheated after Flipkart's 'Billion Day Sale' -- that could save you time, money and peace of mind, says Rajiv Raj!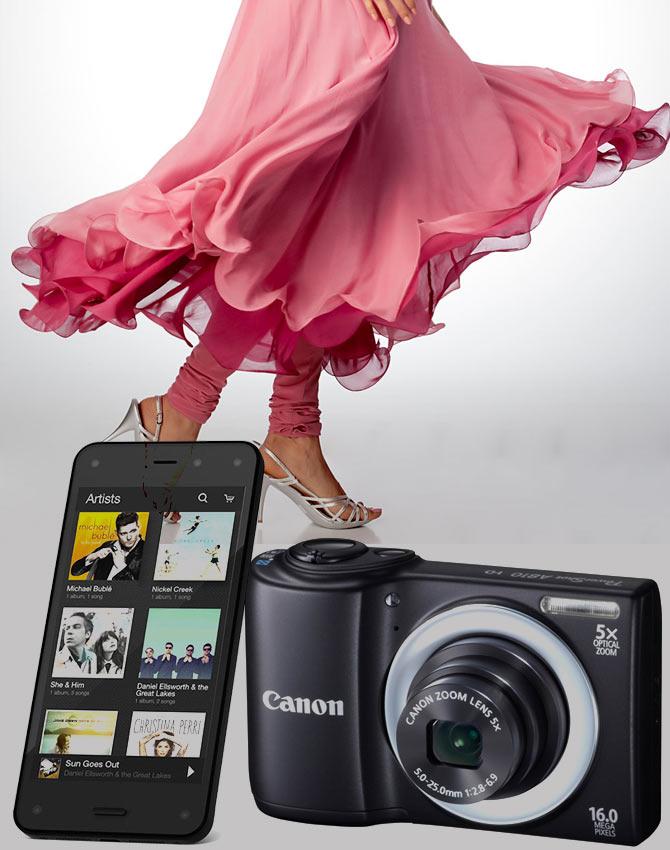 Flipkart's Big Billion Day sale on October 6 was touted as the mother of all online sales, but on the big day, things went awry and customers were left feeling high and dry. While the founders promptly apologised about the fact that they were not adequately prepared, the fact remains that ours is a nation that is latching on to e-commerce in a big way.
A single incident like this will not do much to dampen the interest in the $ 3 billion sector that is poised for explosive growth. Already competitors of Flipkart such as Amazon and Snapdeal have learnt from this experience and have vowed to keep the Diwali spirits up for the online shoppers.
As per The Asssociate Chambers of Commerce and Industry in India (ASSOCHAM) online shopping continues to rule the roost and will crossRs 10,000 crore mark which is 350 per cent more than last year's volumes.
In the light of the issues raised by online shoppers after Flipkart's Big Billion day sale on October 6, here are three most important things that online shoppers must know before you join the online sale frenzy.
Lessons for online shoppers
New to the sphere of online sales, shoppers too must turn wiser before they venture into online shopping. These are some of the things that the shoppers must bear in mind.
Check the warranty
Not all electronic goods that are sold online at discounted prices come with the warranty of the manufacturer which can be a dampener for the buyer. Make sure you check out the warranty on the product before you get carried away with the price.
Check the return and replacement policy
Online shopping comes with a whole host of advantages if the product meets your requirement. However, if the product is faulty or you are not satisfied with it, you should be able to return it promptly as well. But the returns more often than not do not go through as smoothly, as e-commerce players have to depend largely on third parties for distribution or collection of goods sold.
Before you buy a product, ensure that you have educated yourself about the returns policy of the e-commerce player and seek their help if product delivered to you does not meet the standards.
Impact of tax structure on buyers
E-commerce players are currently battling with archaic taxation laws in some states that are threatening to ban online sales if a certain amount of sales tax is not paid to them. Since the taxation laws are different for each state, e-commerce players often face issues of double taxation or a major denting of their margins.
Till the Goods and Services Tax (GST), that is a uniform tax structure comes through it is likely that the e-commerce players will not be able to offer deep discounts in some states vis a vis others.
If you find that you live in such a state where the service tax burden is being passed on to you, you are perhaps better off buying the goods offline after you are convinced that the benefits of online shopping are not substantial for you.
Conclusion
As we mentioned earlier, a lot needs to be done in order to strengthen the e-commerce sector despite staging spectacular growth over the past three to four years. The nascent sector has still a long way to go as far as maturity is concerned.
It is hoped that the recent "Big Billion Day" experience will bring in invaluable lessons for the sector and the next sale by any of the players will turn out to be a happier experience for customers!
Note: The picture is used only for representational purpose
The author, Director & Co-founder of Creditvidya.com, is a credit expert with 10 years of experience in personal finance and consumer banking industry and another 7 years in credit bureau sector. Rajiv was instrumental in setting up India's first credit bureau, Credit Information Bureau (India) Limited (CIBIL). He has also worked with Citibank, Canara Bank, HDFC Bank, IDBI Bank and Experian in various capacities.