In photos: Homecoming parades welcome the beauty queen.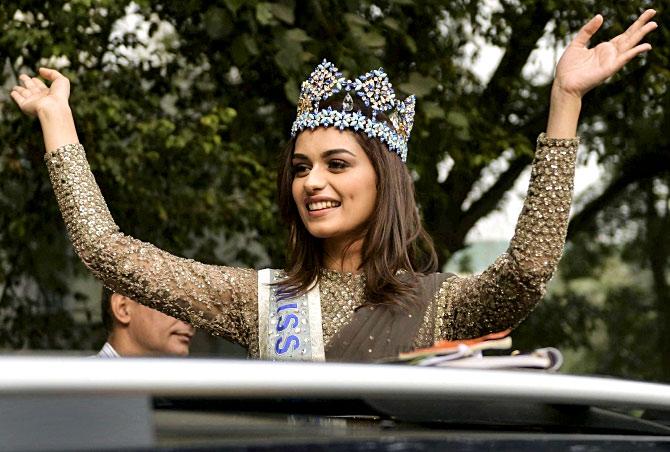 Miss World 2017 Manushi Chhillar during a homecoming parade at the DRDO Complex Timarpur in New Delhi yesterday.
Chhillar has already been to Delhi after winning the Miss World pageant, but this was different. This welcome ceremony was attended by the neighbours and friends she grew up with.
'I am finally back home and I have been thinking about coming here since I came back to Delhi,' the Times of India quoted her as saying. 'I am so happy to see that everyone's so excited. They all have seen me growing up and have been a part of my journey. We all are a part of one big DRDO family and each one has contributed a lot in helping me achieve this.'
Photograph: PTI Photo.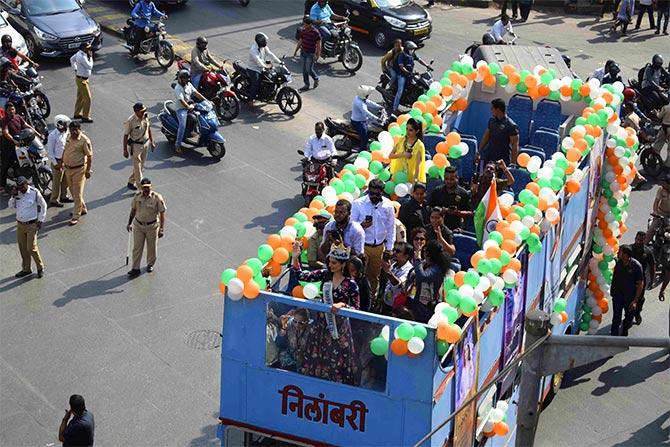 The parade took Chhillar through Mumbai atop one of the city's famed double decker buses.
In pics: Manushi's Bollywood gala
Photograph: Sahil Salvi.
Chhillar was dressed in a

lotus embroidered Midnight Muse Jacket and Skirt by

Arpita Mehta.
Photograph: Sahil Salvi.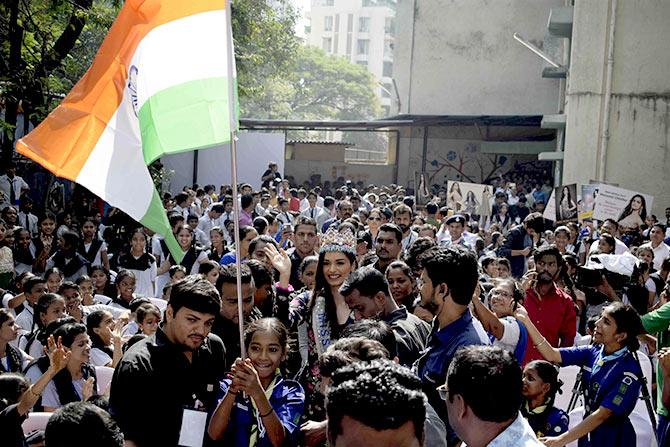 Chhillar also visited one of Mumbai's BMC (municipal)-run schools.
Photograph: Sahil Salvi.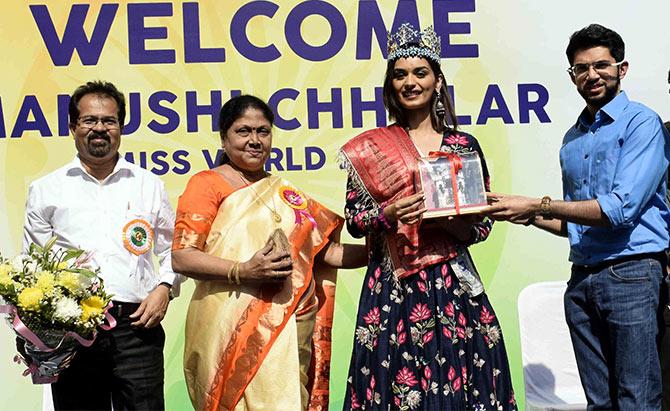 Adity Thackeray (right) -- the scion of Shiv Sena, the party that holds the majority in the BMC -- was there to greet her.
Photograph: Sahil Salvi.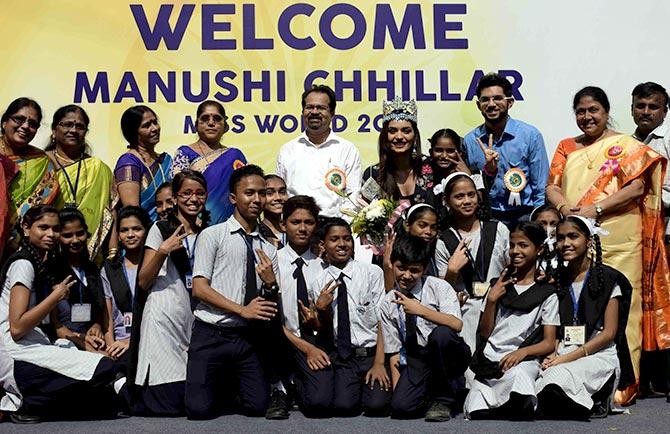 'It was such a great feeling to see the entire nation unite to celebrate! I am happy I could give my country this moment,' Chhillar said on Instagram.
Photograph: Sahil Salvi.