While Shilpa Shetty talked about how she wanted to be a mother at the 'right age.'
Author Meghna Pant called her out on Twitter, revealing how she had uncomplicated pregnancies in her late 30s.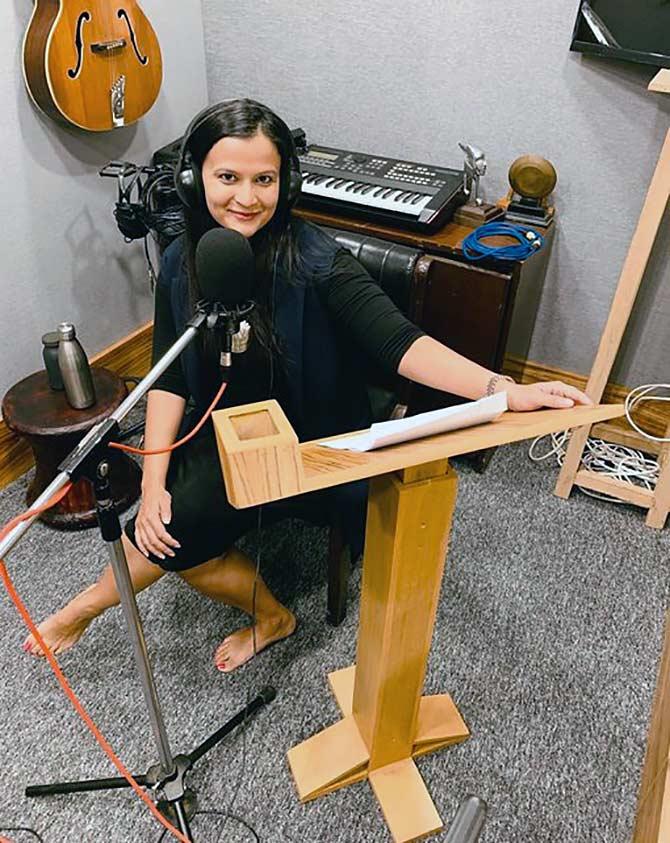 Last week Shilpa Shetty and Raj Kundra welcomed their second child, a baby girl.
Sharing the news with the Times of India, Shilpa said, 'I never chose to be a mother at 37. I always wanted to be a mother at the right age, but I didn't find Raj at the right time.There is a time for everything, and so also for motherhood. And medically too, women should have babies at the right time. I just didn't have a choice else I would have been a mother long time back.'
While a lot of people from the film fraternity congratulated the new parents, Indian author Meghna Pant did not seem to be in favour of Shilpa's comment about motherhood.
"Sorry, @TheShilpaShetty but this is BS. I had my first child at 37. My second at 39. Both were normal uncomplicated pregnancies. Stop advocating this foolish notion that women can conceive only by a certain age. Our ovaries don't have an expiration date. Only our mindset does,' the author slammed the actor on Twitter.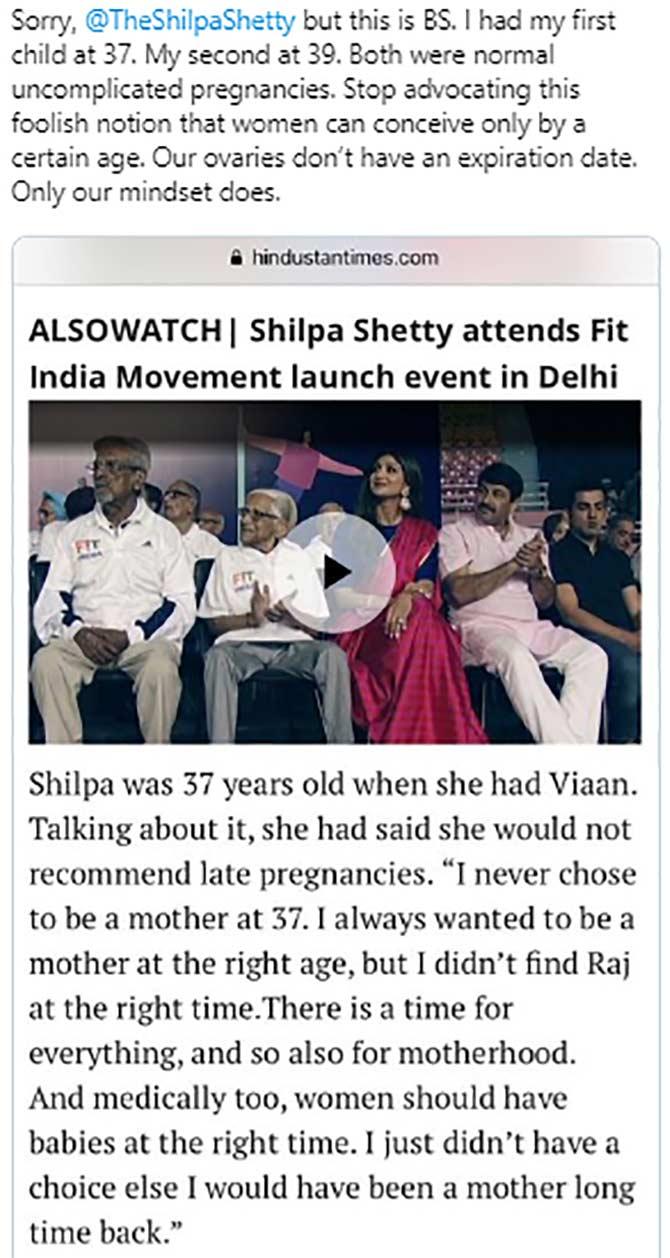 The author's comments have sparked discussions from all kinds of people, including mothers, doctors and young couples who shared their stories and learnings.
'Sorry to burst this bubble that Ovary doesn't have an expiry date. It is a well established fact that Older the age, poorer the ovarian reserves and it harder for women to get conceived,' Dr Prabhat Kumar said.
'I had a baby at 38. Difficult not impossible. It's a personal decision,' wrote Devi.
'Right age of motherhood is whenever a woman is mentally ready and wants to have children,' Twitter user Shalok added.
Dear readers, do you think actor Shilpa Shetty has a valid point?
Or do you agree with Meghna Pant that ovaries don't have an expiration date?
Have you delivered a child after 37 or had a late pregnancy?
Was it complicated? Tell us all about it.
Please share your stories, valuable experiences and learnings with us.
Simply write to getahead@rediff-inc.com (subject: My late pregnancy story) along with your NAME, AGE and LOCATION, if possible. We'll carry the best responses right here on Rediff.com.