The challenge was sustainable fashion. Here's how Urvashi Kaur and Antar-Agni fared.
Photographs: Hitesh Harisinghani/Rediff.com
Videos: Afsar Dayatar/Rediff.com
Antar-Agni and Urvashi Kaur drew inspiration from the sky, the earth, the leaves, very Nature itself to mix together collections that were both eco-friendly and sustainable.
Layered garments and exaggerated sleeves were the foundation of Urvashi's collection.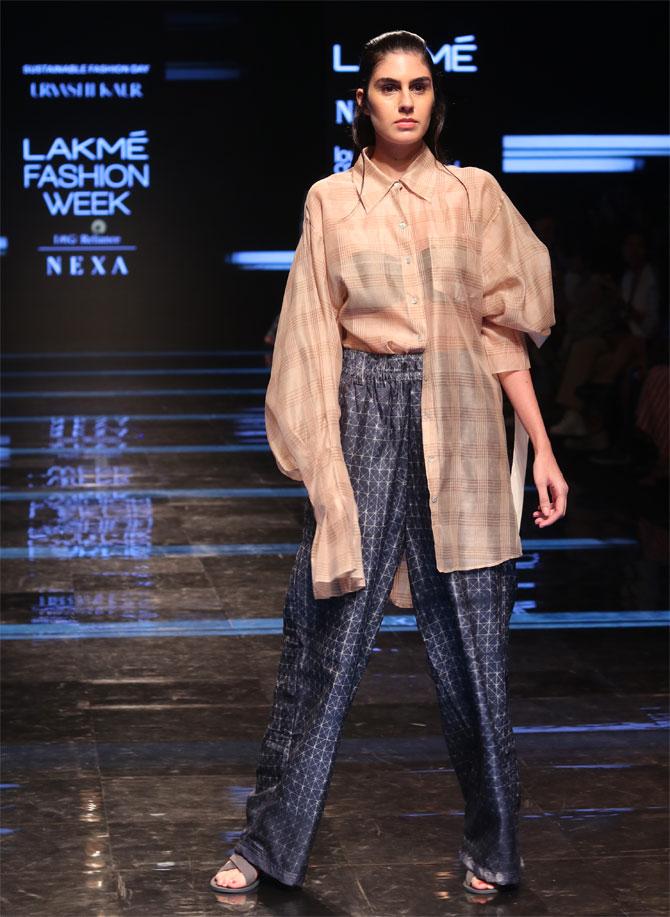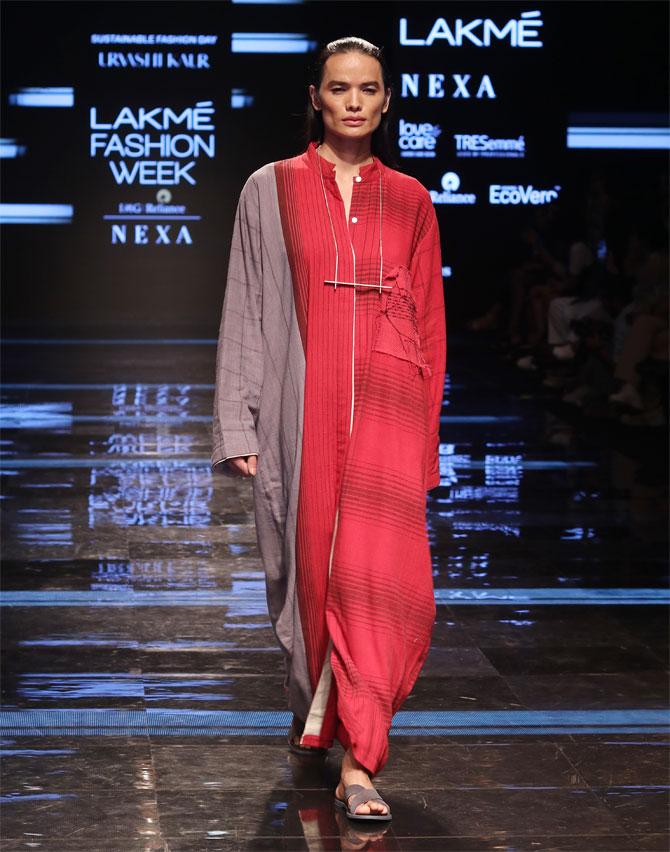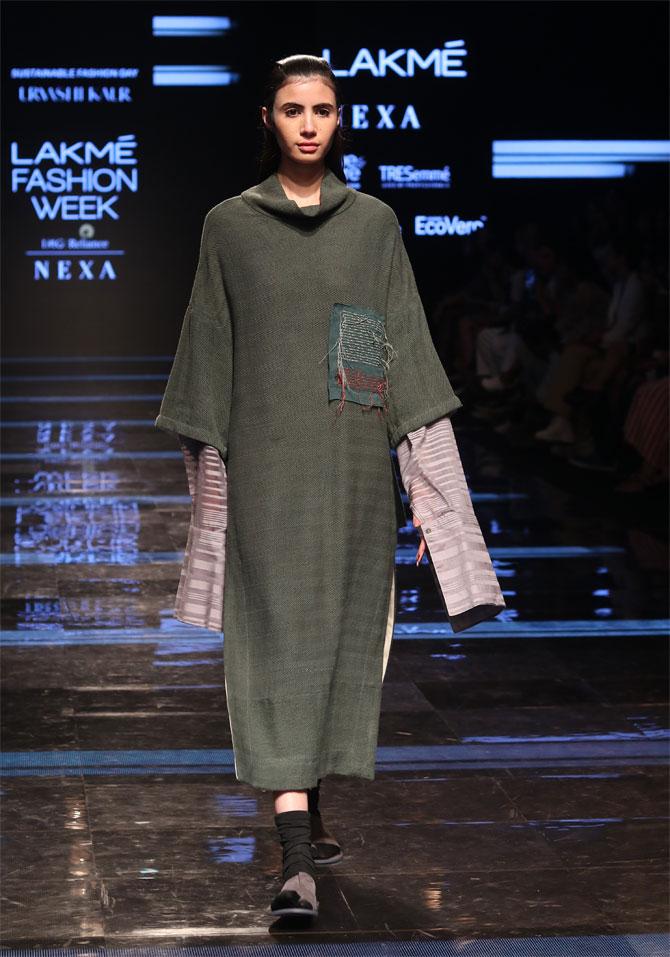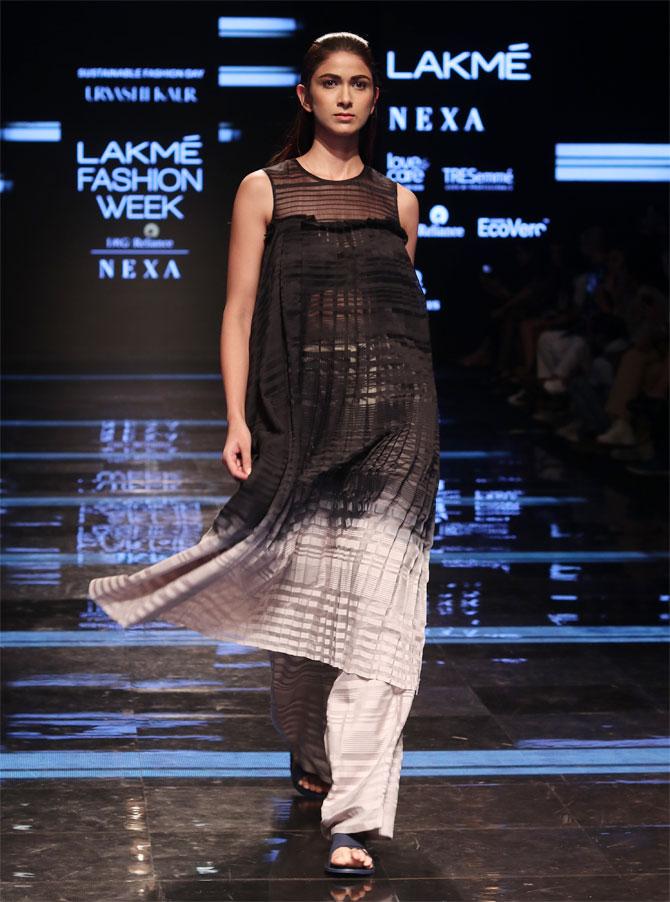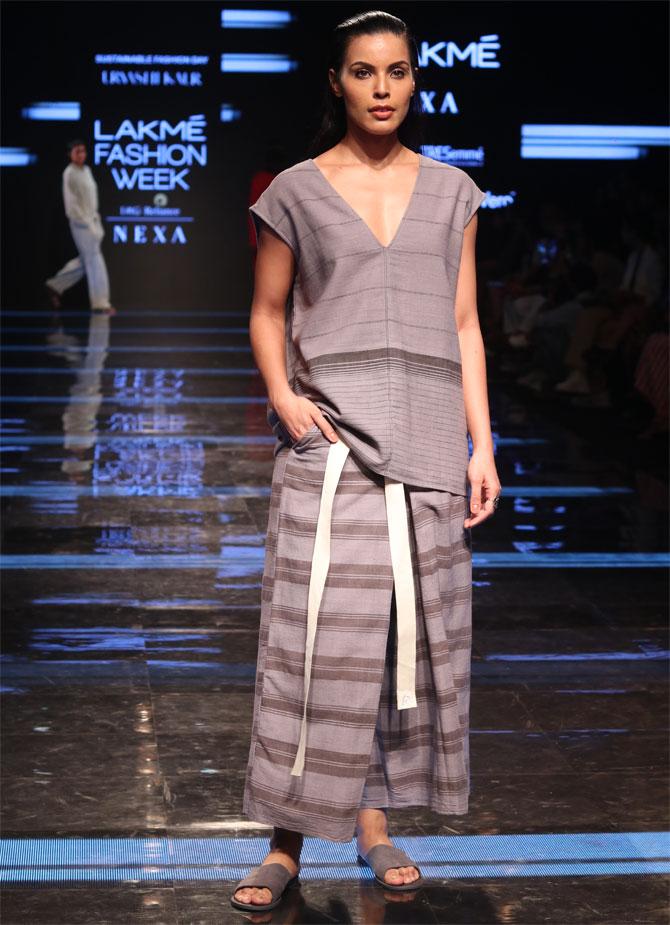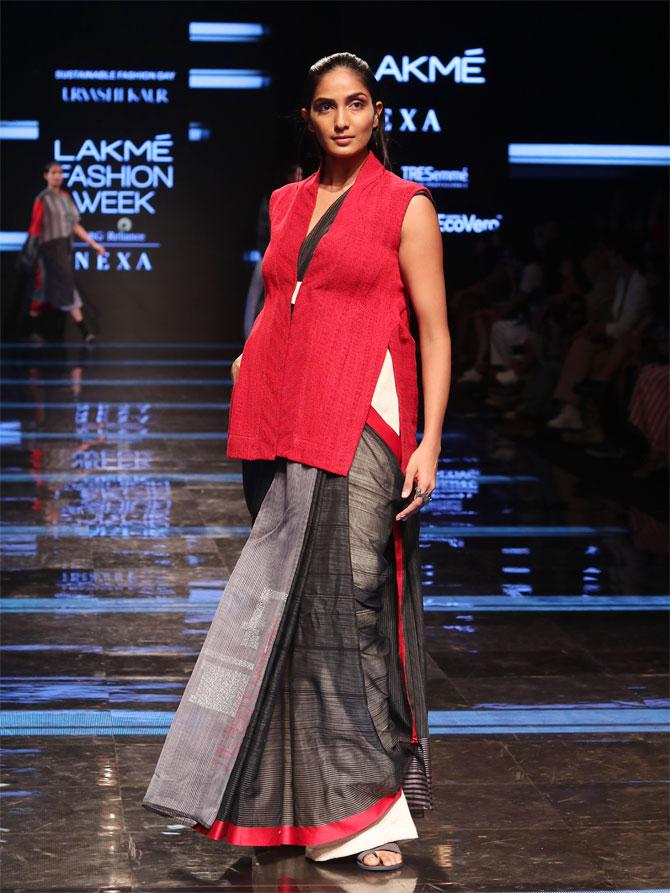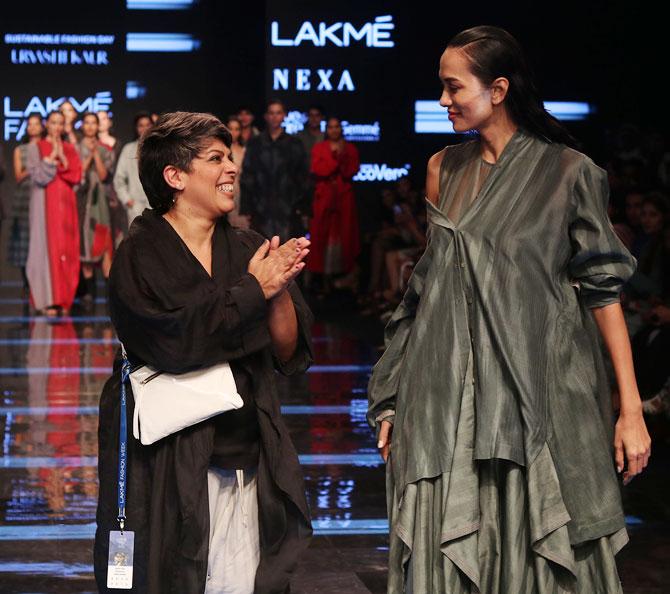 Watch! It's natural, it's beautiful.
Antar Agni's neutral-toned collection mixed traditional silhouettes with modern aesthetics.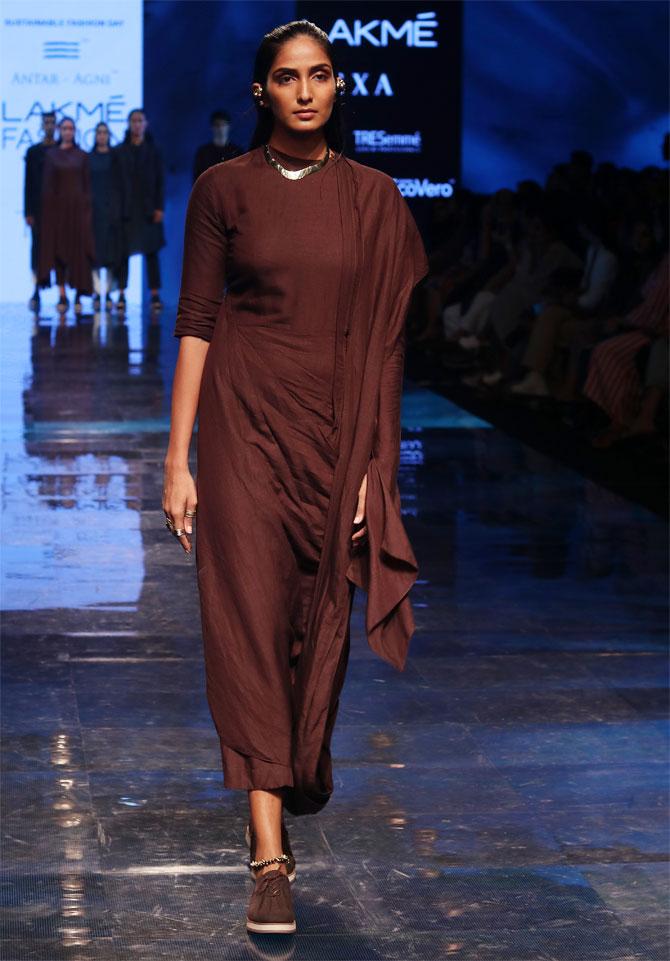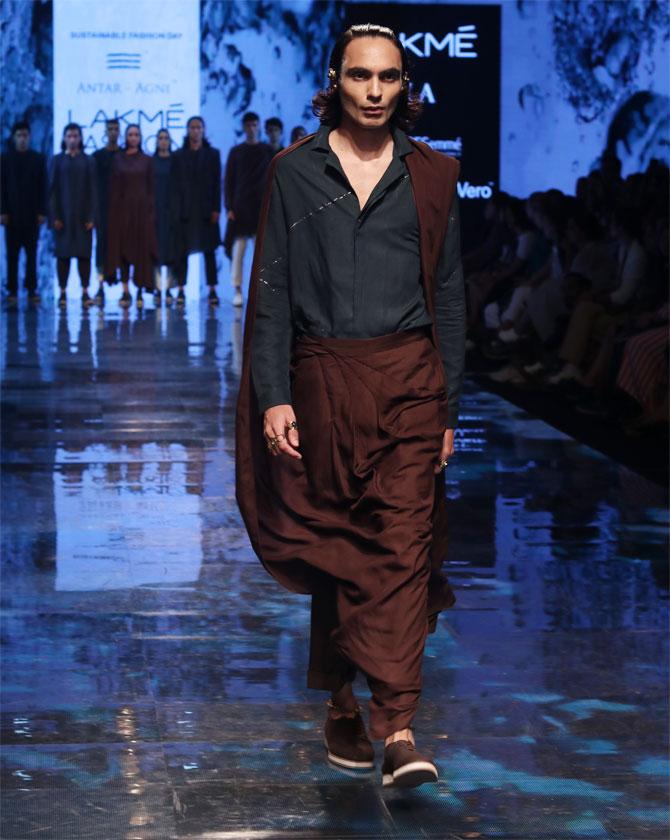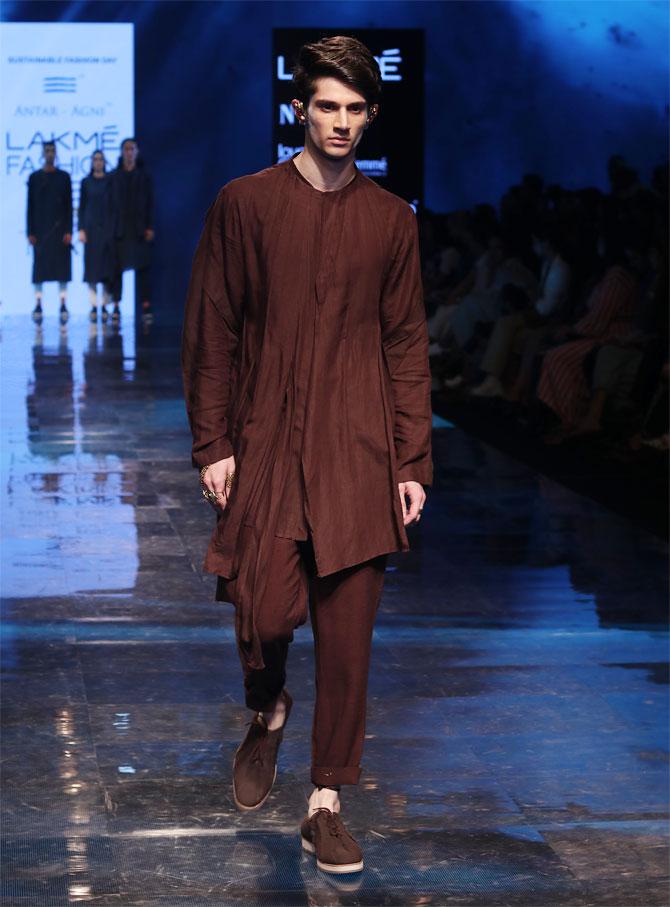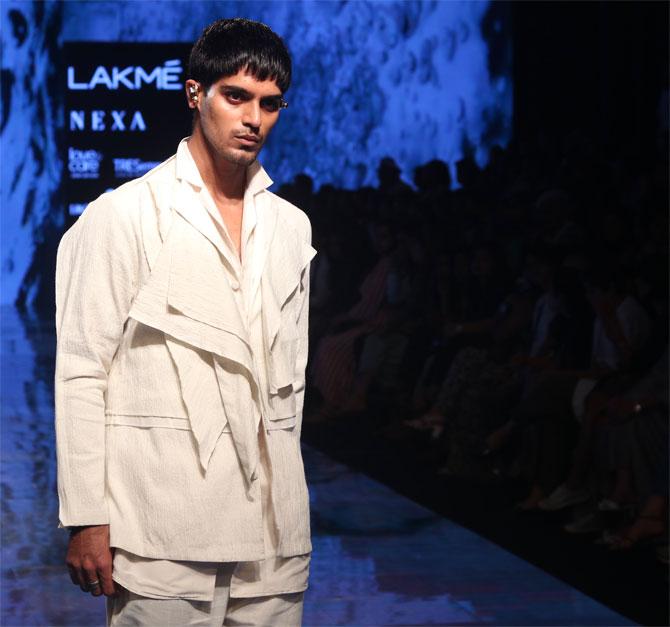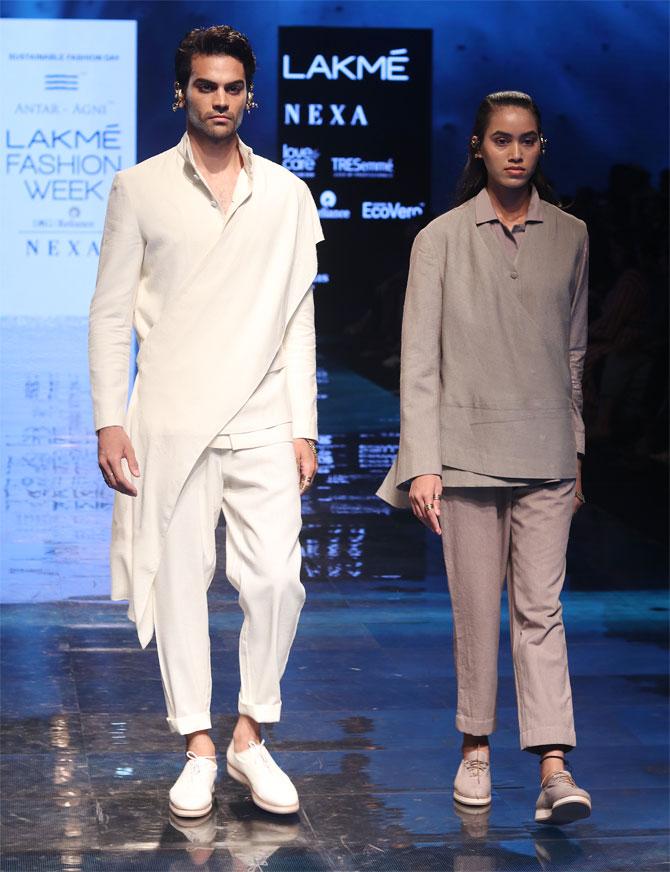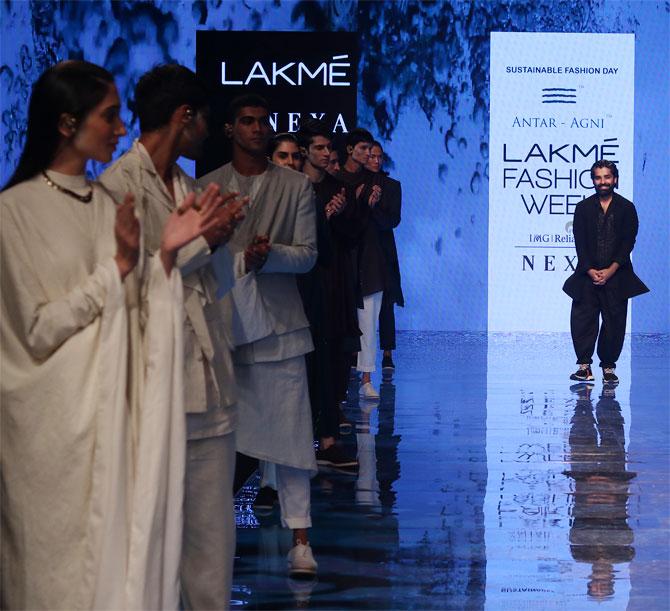 Watch the magic that unfolded on the stage: