The gorgeous Malavika Mohanan lit up the ramp for designers Vineet Kataria and Rahul Arya.
Photographs: Hitesh Harisinghani/Rediff.com
Video: Afsar Dayatar/Rediff.com
The sultry Malavika Mohanan turned showstopper for designers Vineet Kataria and Rahul Arya.
Mohanan grabbed national attention in 2017 as Ishaan Khatter's elder sister in Majid Madiji's Beyond The Clouds.
Just five films old, this Malayalam actress' last filmi outing was Rajinikant's Petta, earlier this year.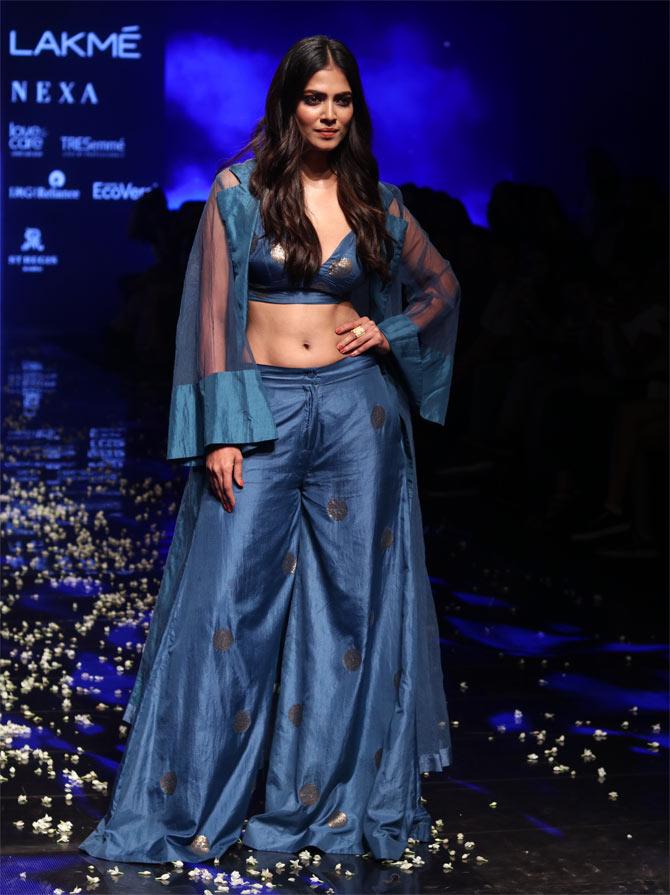 There's Malavika a little while ago, showcasing Vineet-Rahul's Pichwai collection.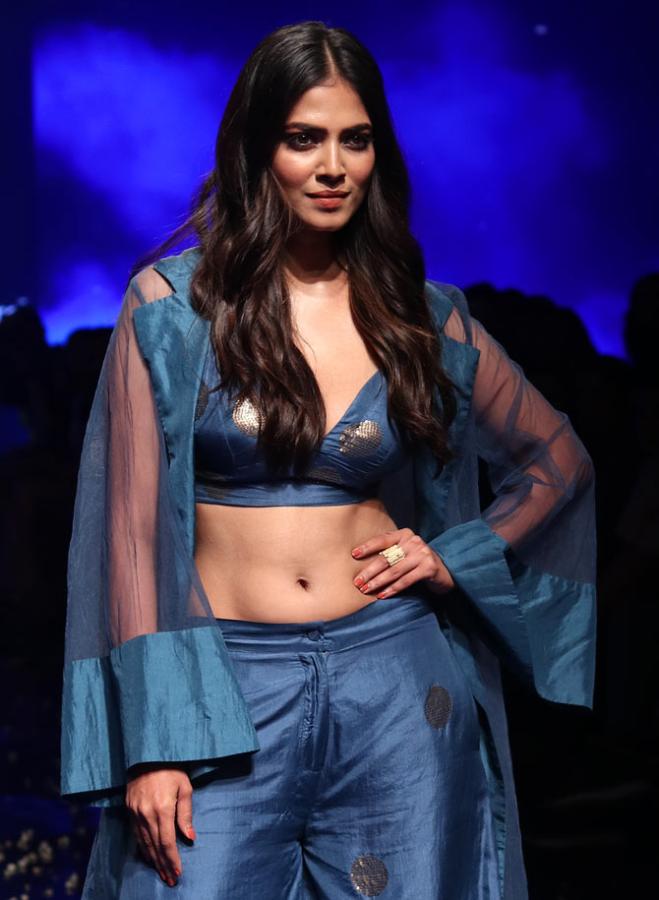 Love the ring!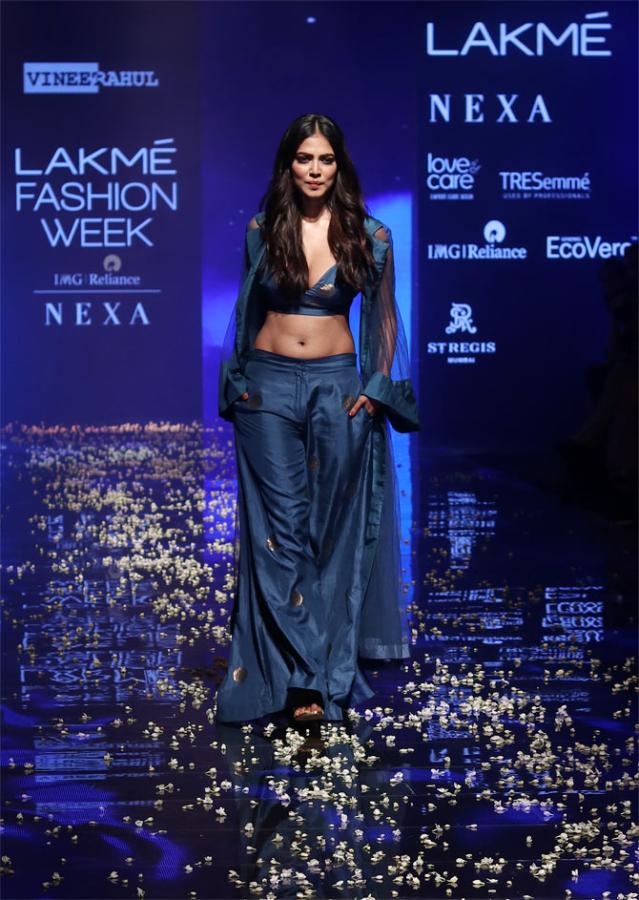 A flower-strewn welcome!
Watch her own the ramp!
And then...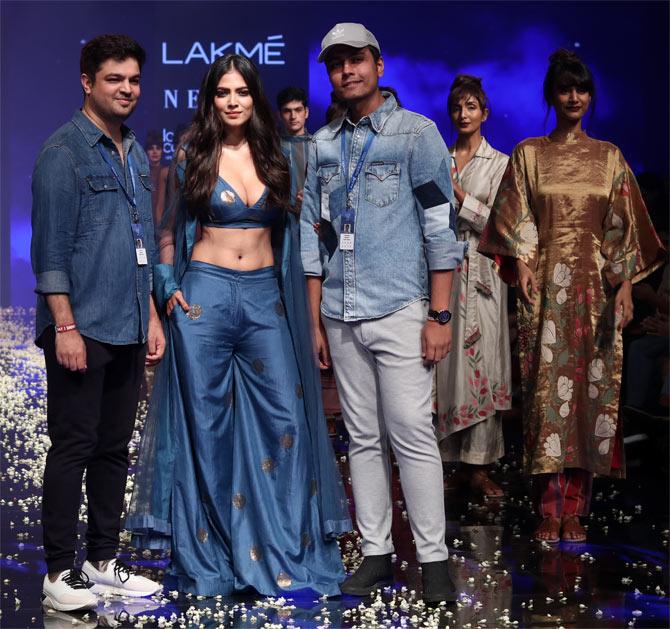 Posing with the designers.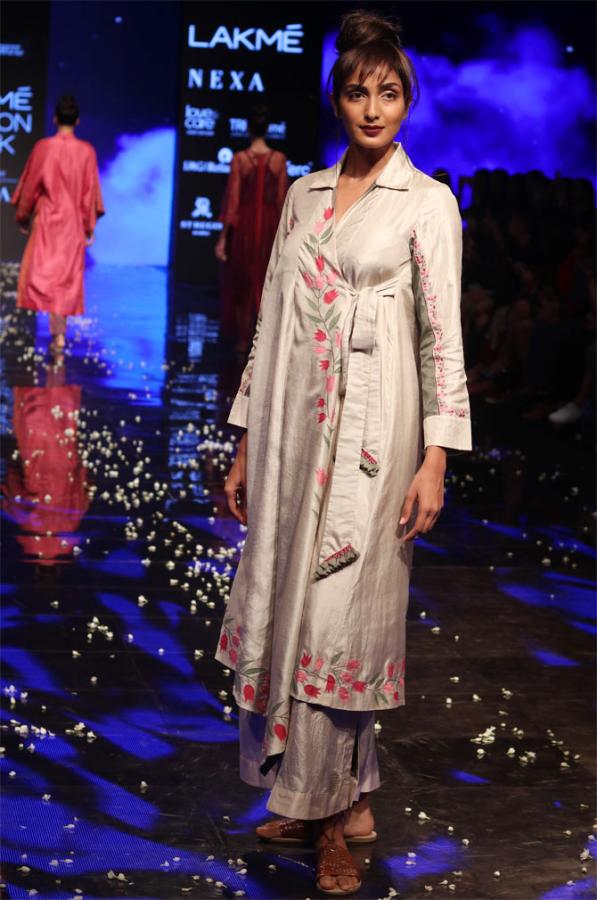 Pichwai is a traditional Indian art form used to depict the life of Lord Krishna. Painted on cloth or paper, it is generally hung behind idols of Lord Srinathji.
Pich mean back and wai means hanging.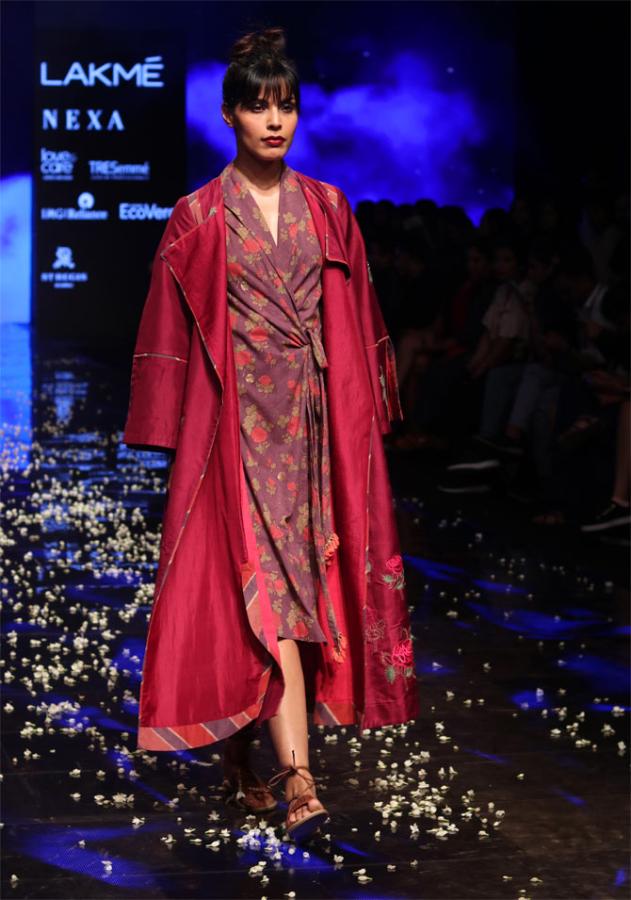 You'll find beautiful examples of Pichwai in Nathdwara (Rajasthan), Aurangabad (Maharashtra) and the Deccan.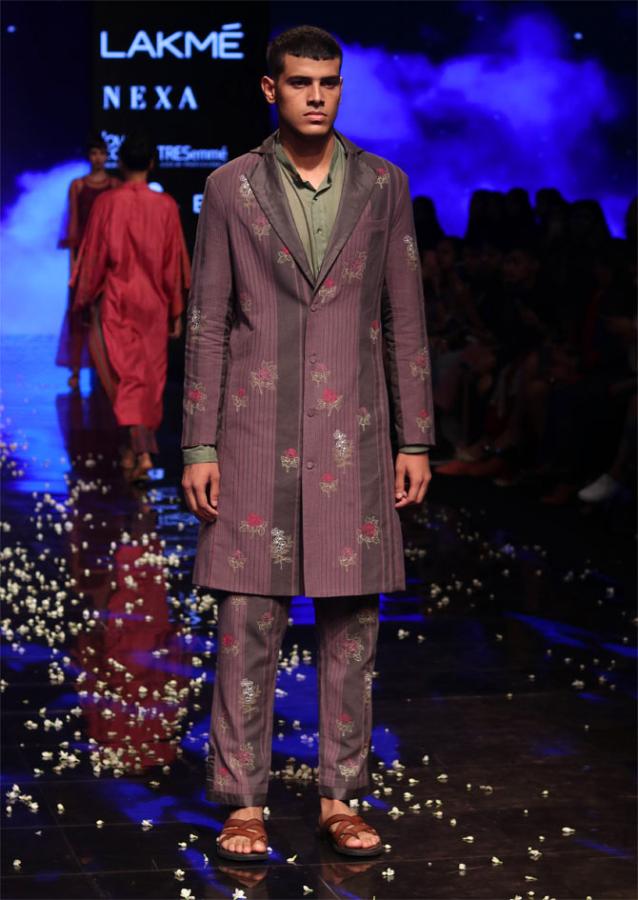 Vineet-Rahul have taken inspiration from the Pichwai to create their latest collection.
'Redefining forms and art of the traditional textile, the label makes an endeavour to fuse the traditional with the modern.
'Fabrics used are handwoven chanderi and silks, with intricate details and laborious handcrafted embroidery.
'The silhouettes bring in sensuality and comfort,' says the duo.