The design maestro revealed his newest line in Mumbai and with it the 15th year celebration of Lakme Fashion Week took off!
Photographs: Uttam Ghosh/Rediff.com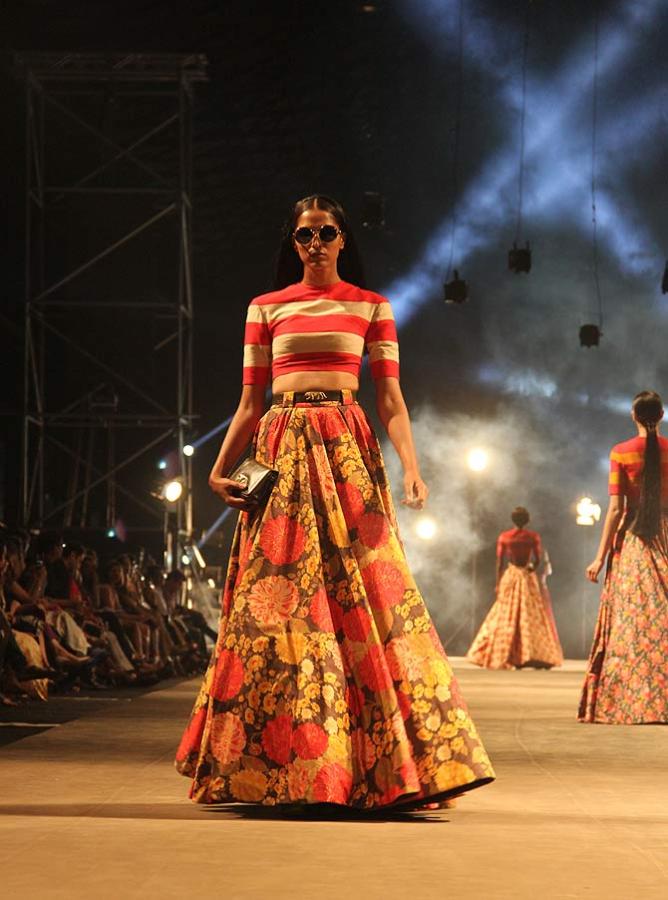 Sabya's show was hosted on the grounds of an abandoned mill in the heart of Mumbai.
The ramp was a seemingly never-ending one -- some 200 feet by 20 feet -- and the show had high-tech multi laser lights and... wait for it... a roving drone!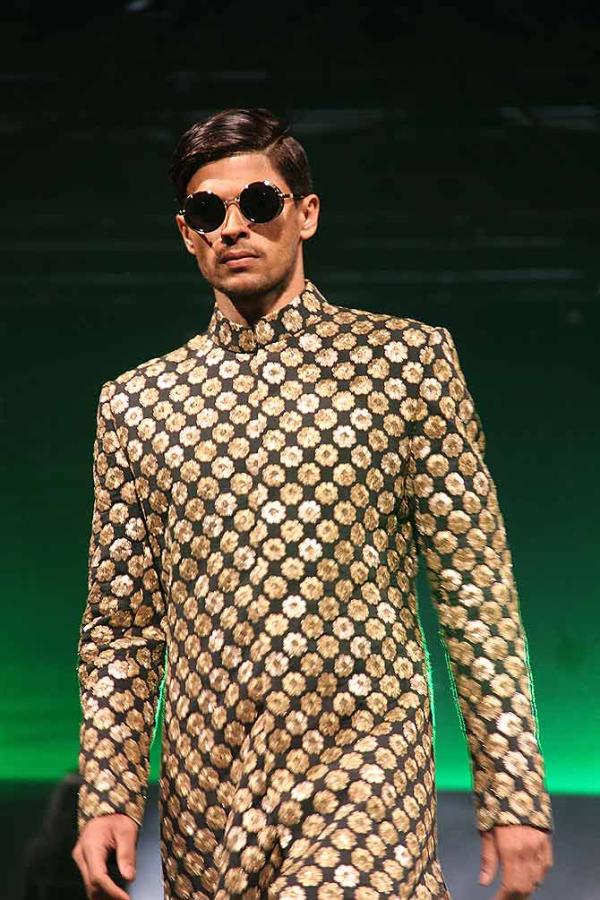 Sabya's line was called Big Love and featured 105 outfits and had a whopping number of 62 models walking for him.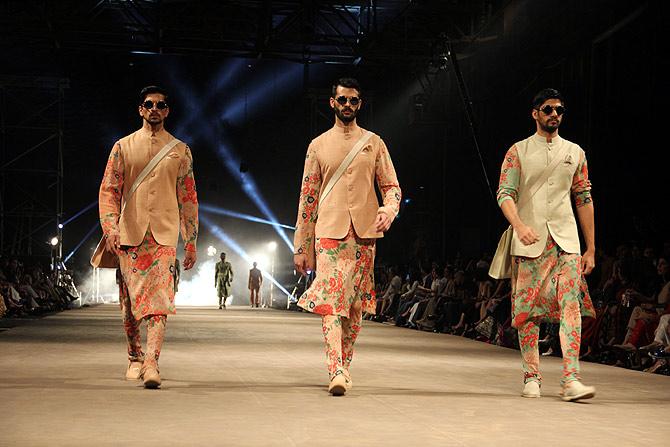 The designer paid tribute to the '70s and showcased it with his distinct signature touches.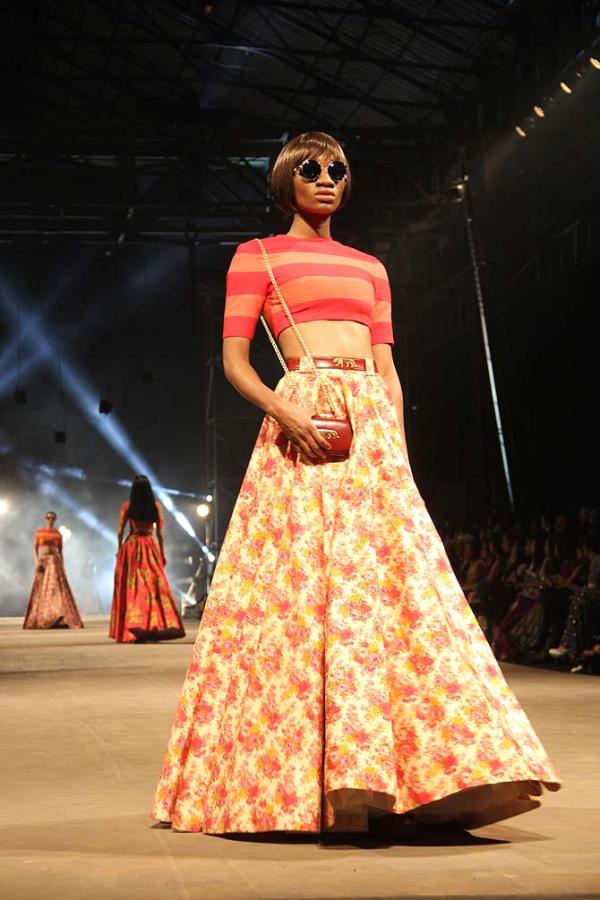 Opening the show with hit tunes from the '70s, Sabya's show was one of the most spectacular yet.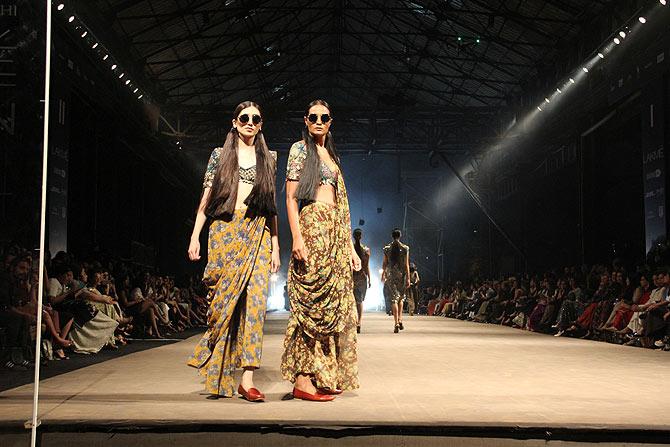 Sabya lent a new fashionable dimension to the sari and brought in a romantic military flavour to the rest of the ensembles.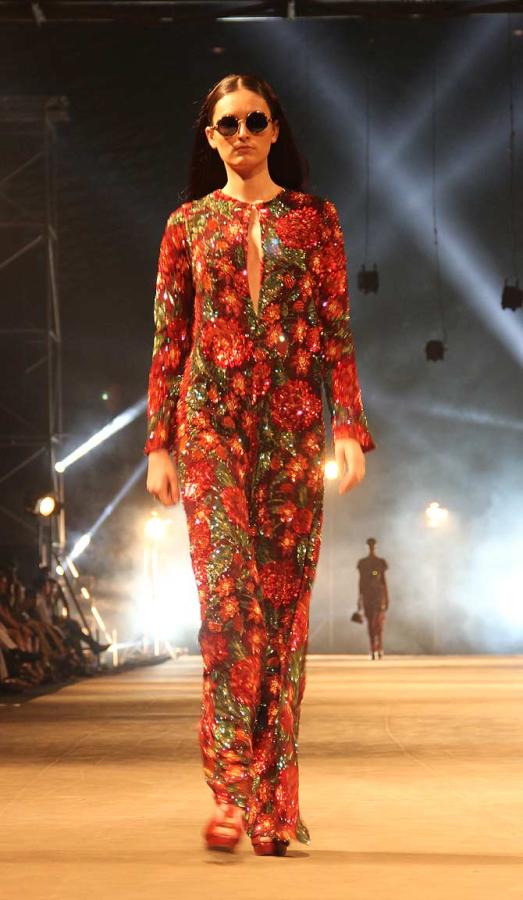 What followed were jumpsuits, pre-stitched draped saris, toga gowns, with shimmering hemlines, saris with net extensions.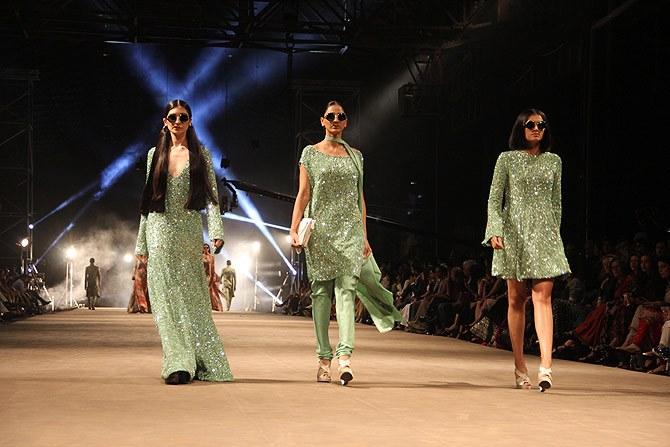 The colours ranged from blacks and browns to beige and greens.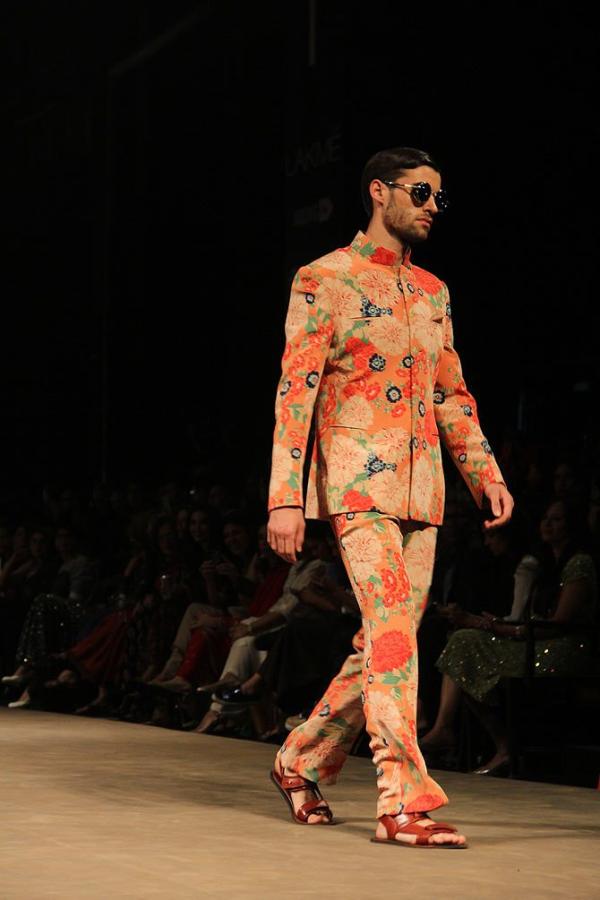 There was something for the dapper man too...
And if you were open to experimenting, Sabya had some really funky designs for you.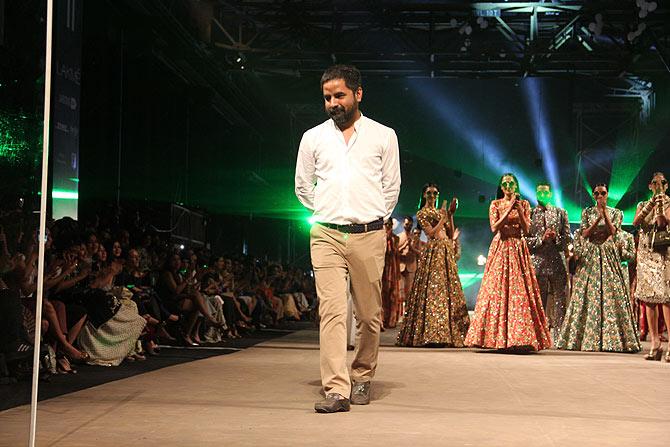 Here's the master designer stepping out of the wings tentatively as always to take a bow at the end of the show.