Photographer Hitesh Harisinghani/Rediff.com aims his camera at two very diverse shows on Day Three.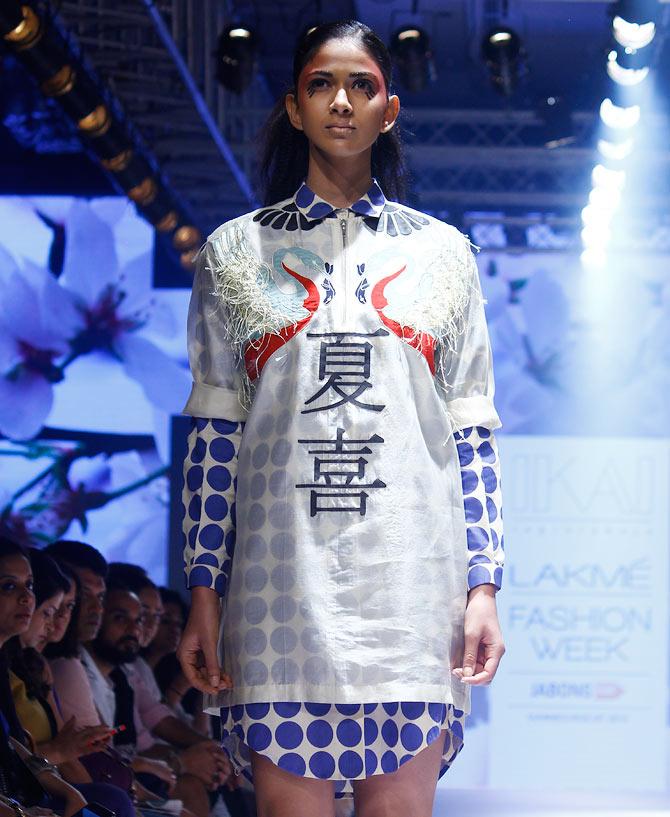 Japan was the source of inspiration for Ragini Ahuja's latest line.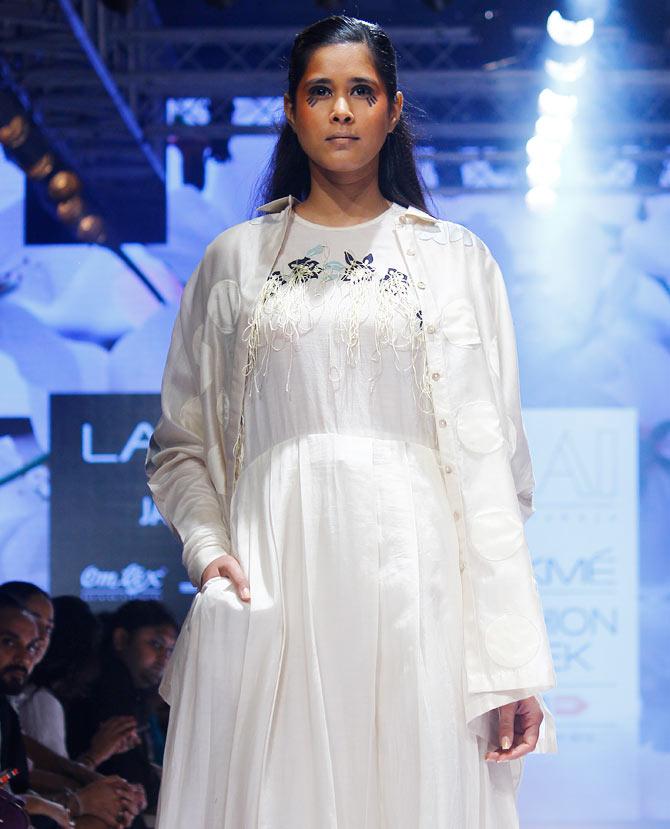 The young designer created silhouettes that flattered the theme of this collection and were the focal point consisted of boxy anti-fits with leather appliqués, Obis and elegantly tasselled accessories.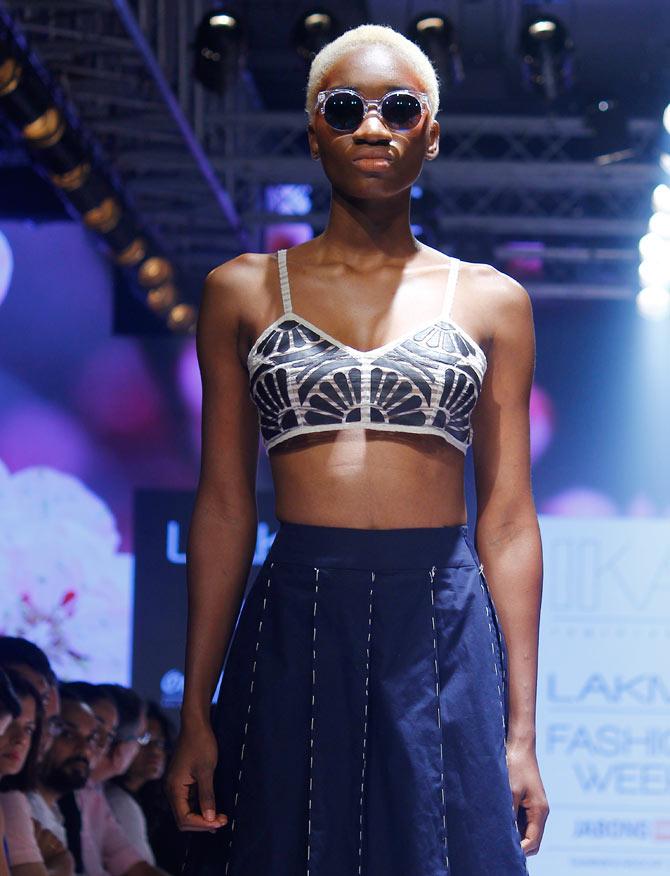 The shades ranged from powdery blue and navy to beige and grey.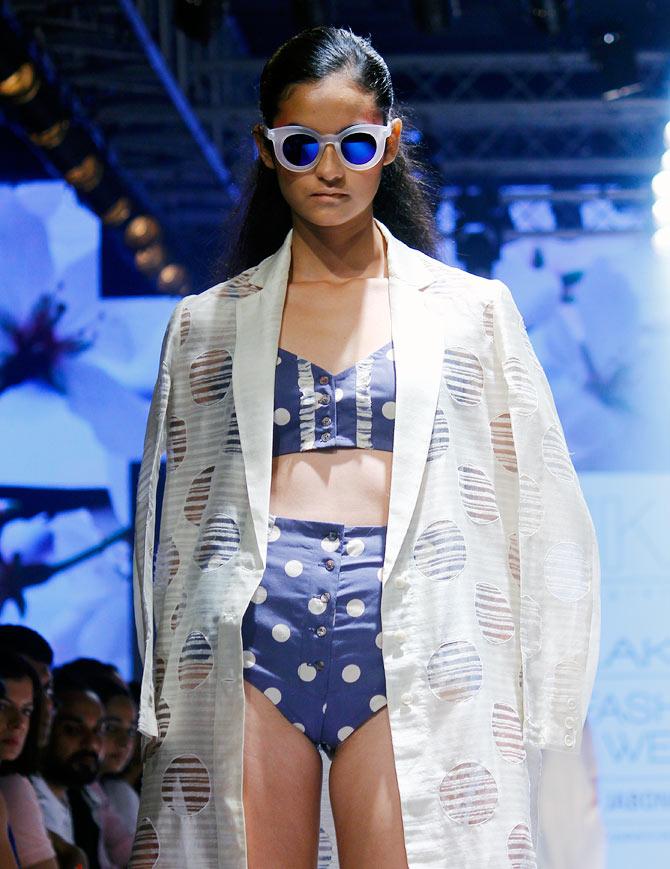 This navy blue high waist bikini with white polka dots grouped together with a sheer striped overcoat jacket was one of the highlights of the show.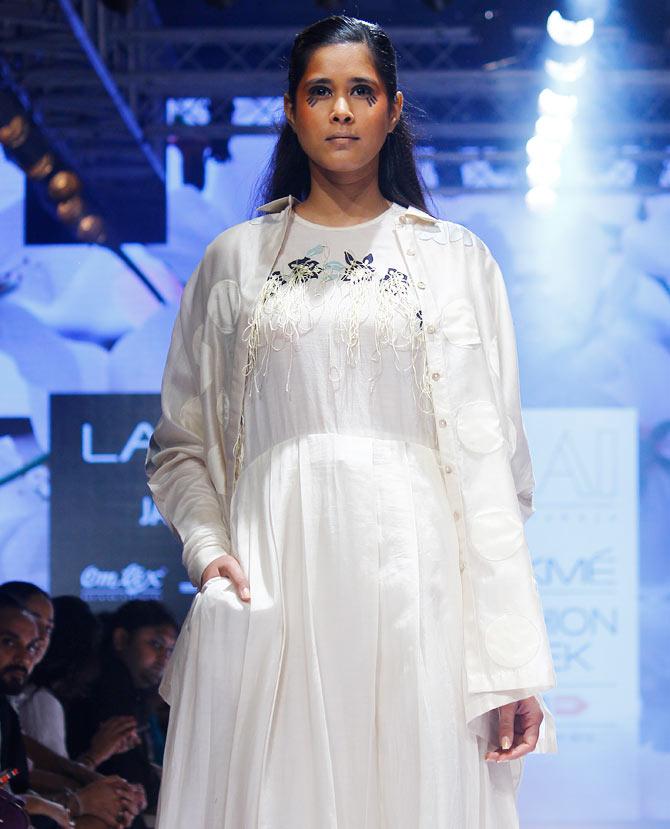 Ahuja also used Kimono cut shirts and tunics, pleated pants and skirts and big boxy dresses.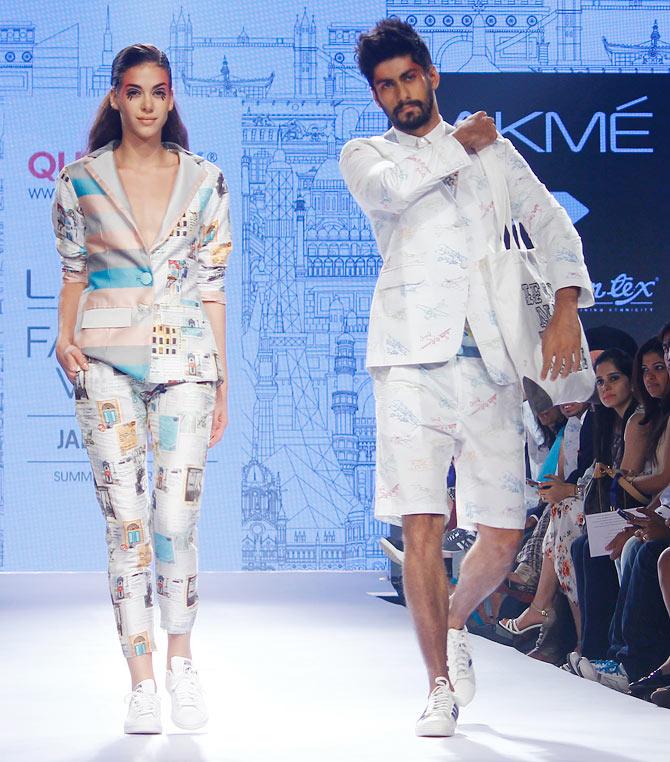 Quirkbox is fast emerging as the most promising label at Lakme Fashion Week.
True to its name, the label has been turning out quirky designs season after season.
The theme of the collection was Wanderlust and was inspired by postcards around the world.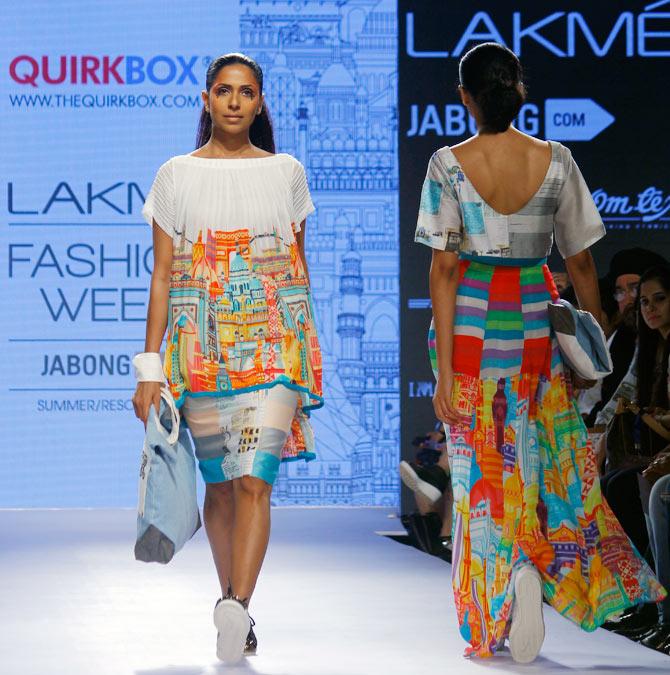 The silhouettes were urban as were the prints.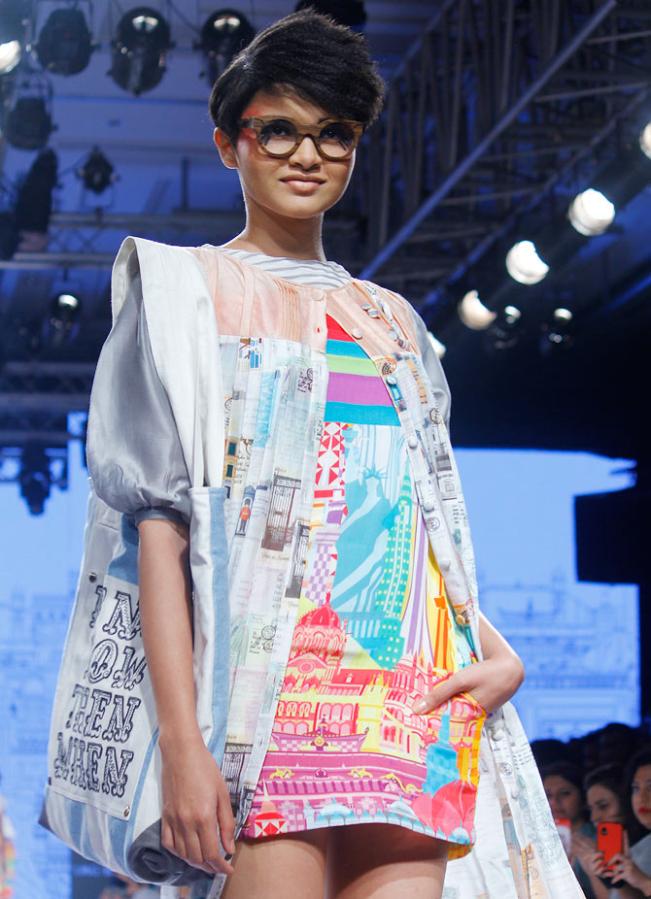 The colour ranged from subtle pastels to brightly popped colours through the course of the show.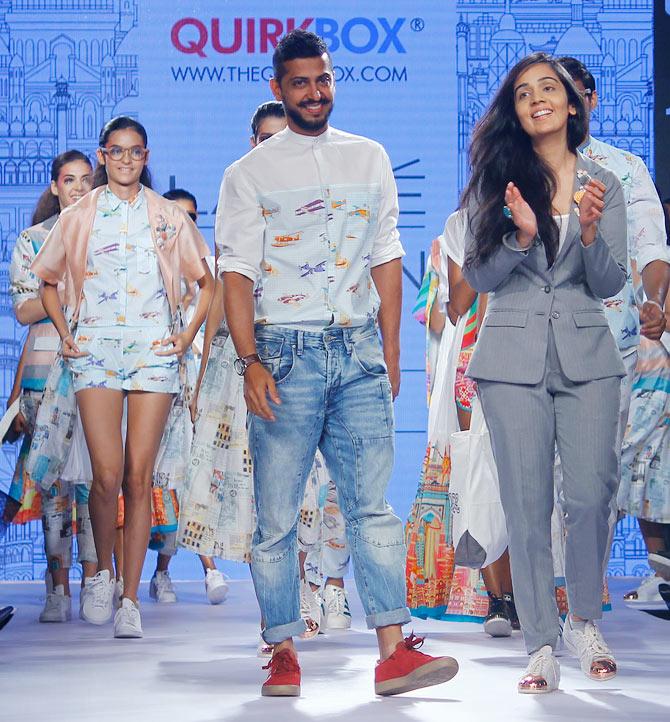 And we were left begging for more!
DON'T MISS: Lakme Fashion Week Special Coverage