Karan Berry and Leon Vaz's collection drew inspiration from astrology.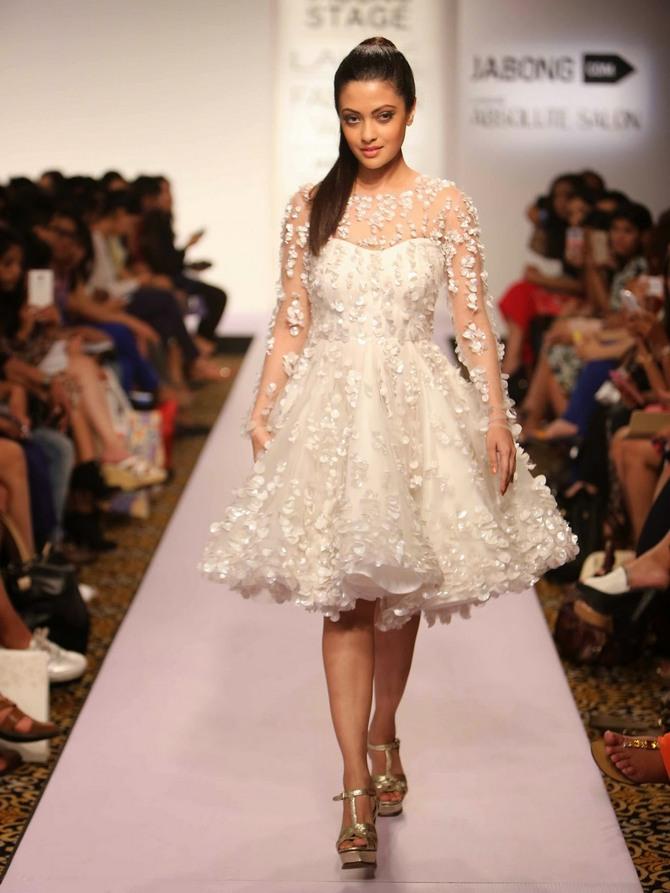 Photographs courtesy: Lakme Fashion Week
And they got Riya Sen to close their show for good measure! :-)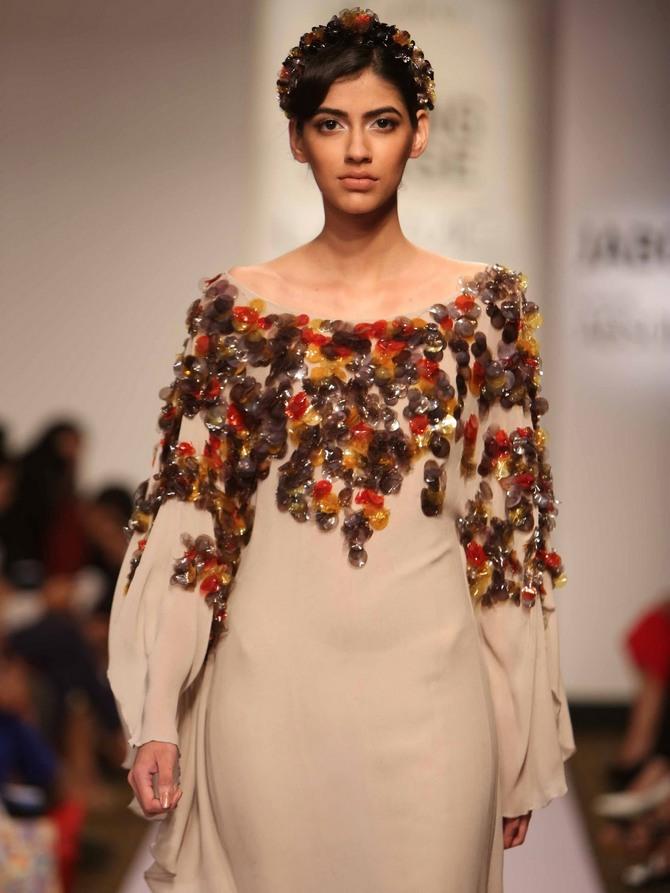 Karan Berry and Leo Vaz believe in stars. Or so we would like to think.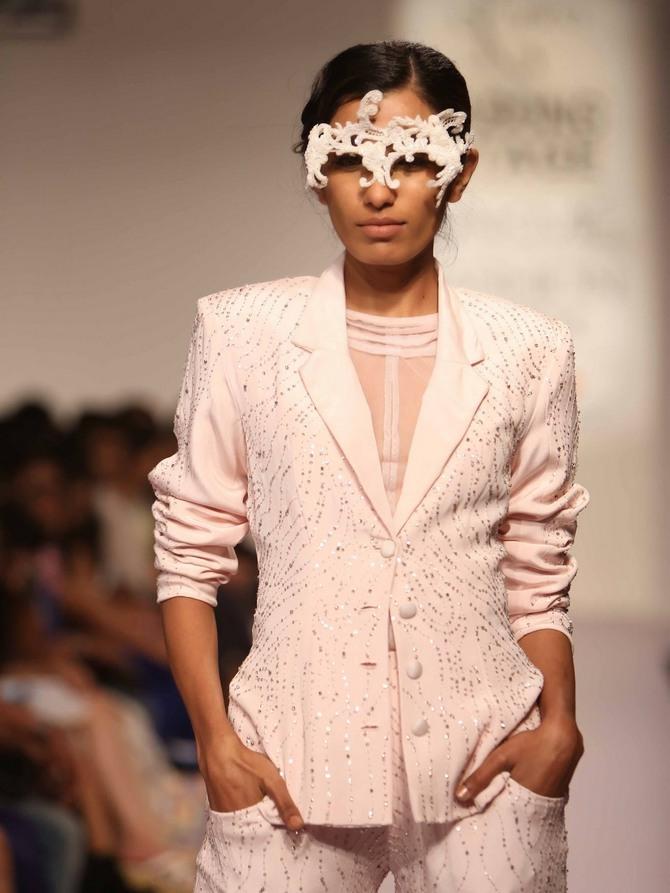 Why else would astrology be the inspiration for their latest line, right?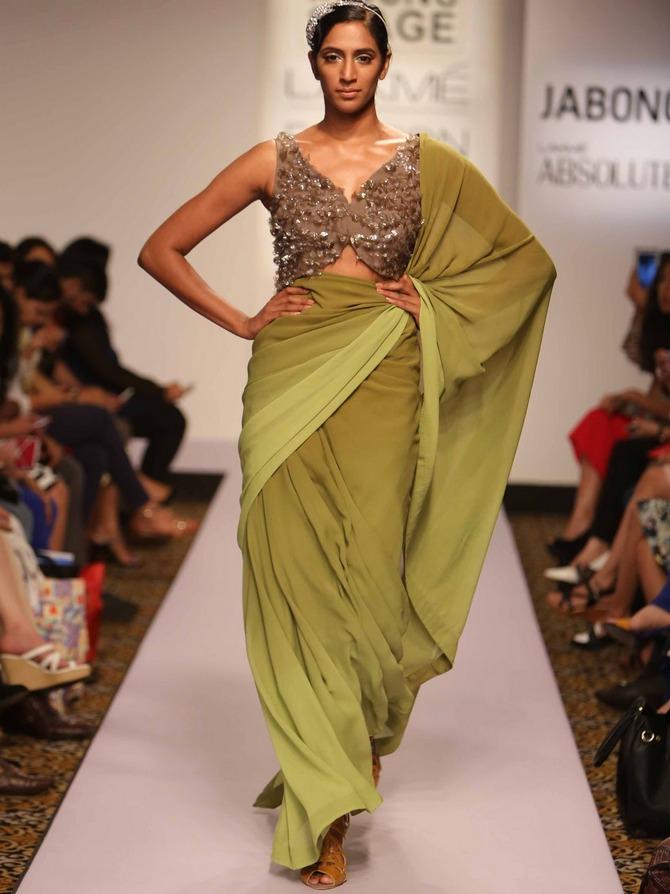 The movement of celestial objects, it would seem, doesn't just have influence on people but in the case of Karan and Leo, on their creative juices too.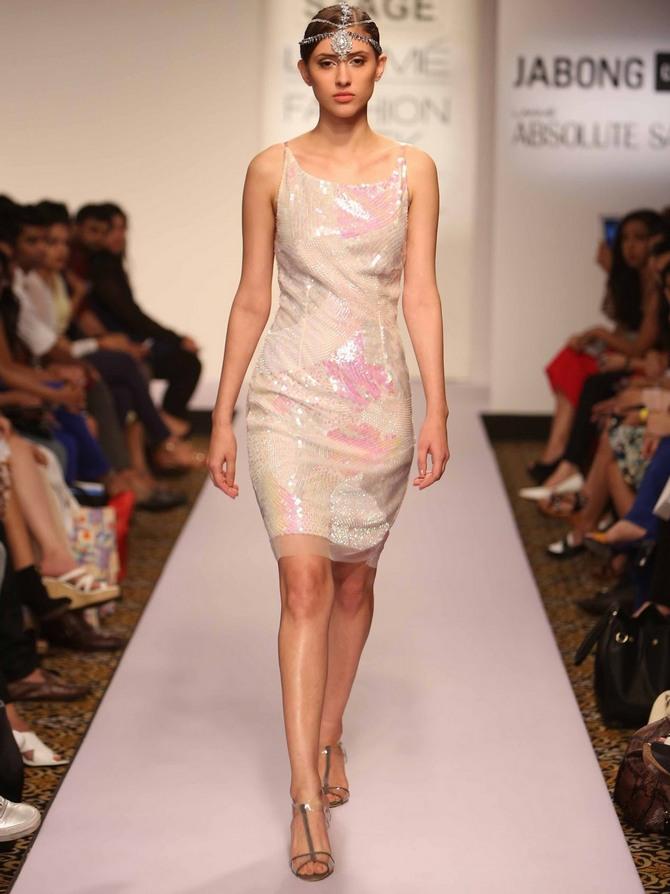 Karan and Leo aimed to interpret the 12 birthstones through their collection.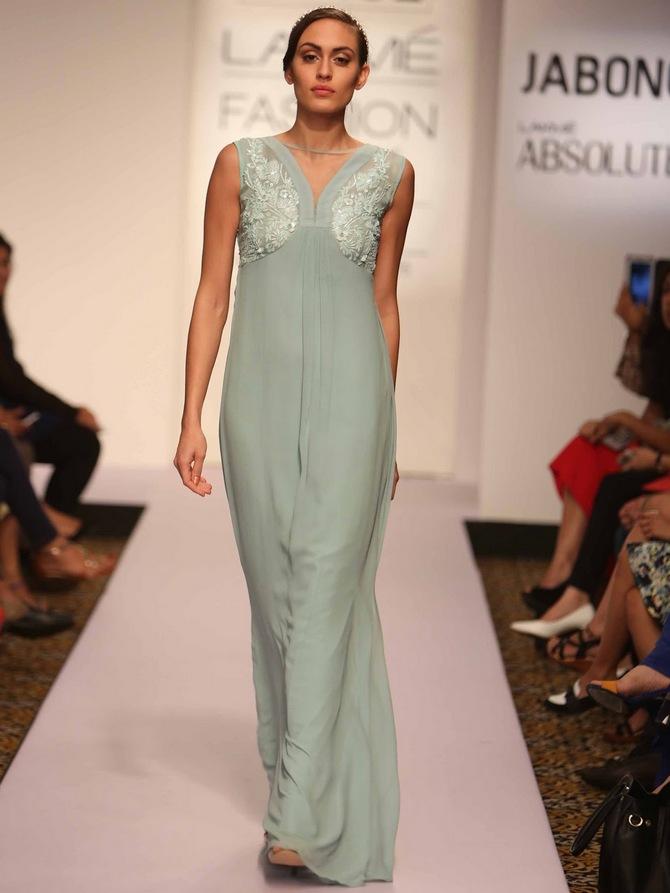 And thus outfits in lighter hues such as this one offer relief from the intensity of designs like the one below: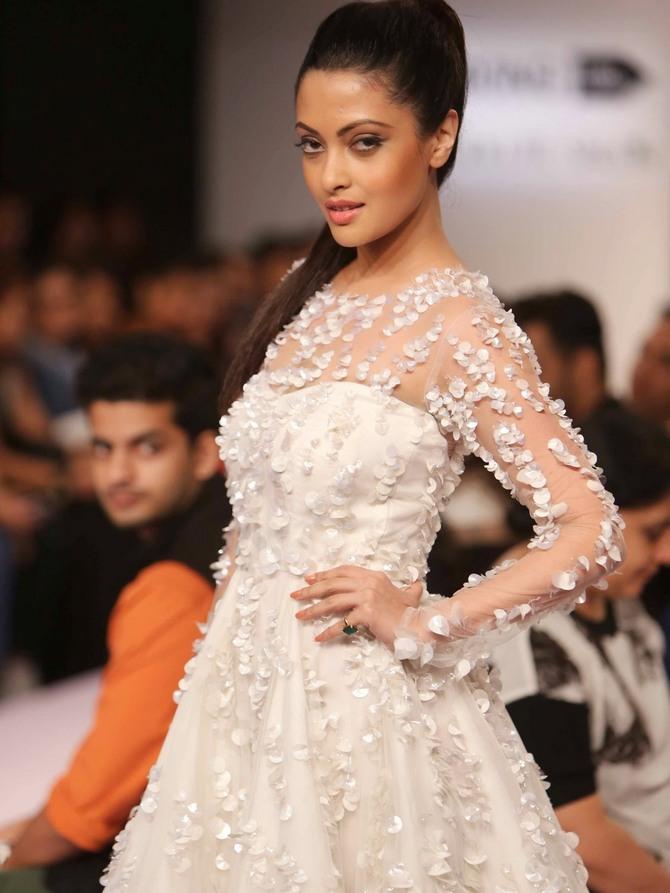 The star of the show, no pun intended, was the stunning Riya Sen who closed the show in this beautiful white number.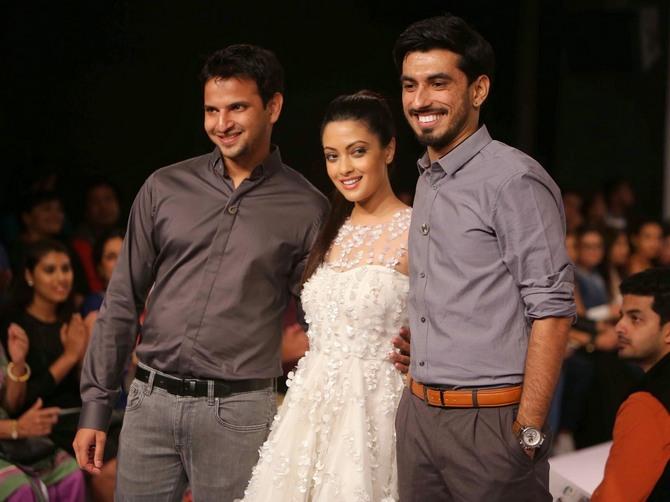 And designers Karan Berry and Leon Vaz took a well-deserved bow at the end.
DON'T MISS: Lakme Fashion Week Special Coverage