Bangalore-based model Dayana Erappa talks about what it means to be in the business and shares her diet and fitness mantras.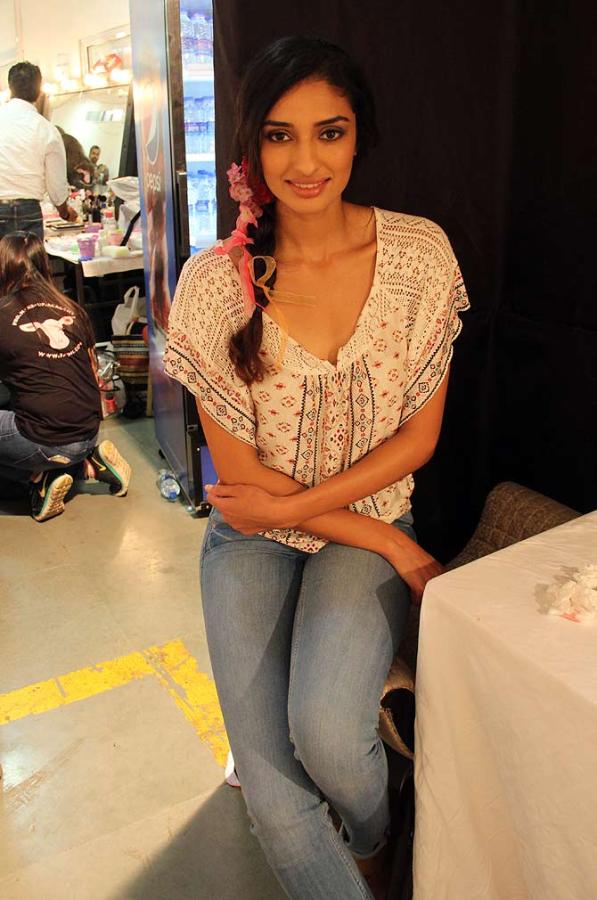 Photograph: Uttam Ghosh/Rediff.com
As a young kid, Dayana Erappa fancied taking part in the Miss India contest and aspired to be a winner some day.
She grew up to be a chubby teen and at some point in life wanted to join the armed forces.
However, she ended up being a model and she's quite happy with the way things have turned out for her.
In a candid interaction with Rediff.com contributor Paloma Sharma, Dayana Erappa tells us how she crafted her journey to success.
How did modelling happen for you?
When I joined my college it was my principal who encouraged me to pursue modelling.
He thought that I had the potential to be one.
I got trained under fashion guru Prasad Bidappa from Bangalore.
Then I did Miss India in 2011 and moved to Bombay.
That seems like a really well planned out career. Did you dream of being on the ramp when you were a child?
Not really. I wanted to take part in Miss India when I was 10 or 11. But after that I completely forgot about the whole modelling thing (laughs).
Then I don't how it happened. I had initially planned on joining the defence services because my entire family is the army.
My family is very supportive. They're like, do whatever you want, whatever makes you happy, just do that.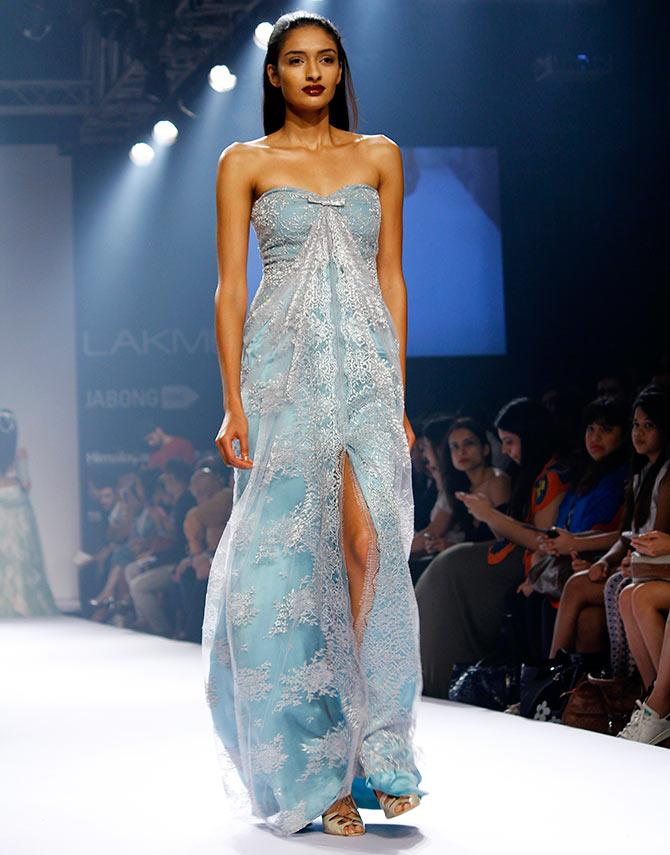 Photograph: Uday Kuckian/Rediff.com
How do you stay so fit?
I'm not a naturally skinny girl.
I was like a big girl; I was chubby when I was in my teens.
I worked out, I followed a diet.
I tried a lot of things like yoga.
You see the changes about what suits your body and skin. It happens gradually.
Tell us about your diet.
I'm off gluten, it doesn't suit me. Wheat doesn't suit me. So I don't usually eat rotis.
I'm a South Indian so I love rice. Rice doesn't affect me so much. I eat rice once a week.
Otherwise it's more of, like, chicken, lot of proteins but I do have a sweet tooth.
Like, a bad sweet tooth.
Once in a week I eat whatever I want, like sugar, like a cheat day. But usually I'm pretty disciplined.
So what do you eat on your cheat day?
My cheat days are only about sugar (laughs), from morning to evening I'm only on sugar.
Don't you go crazy with all that sugar in you?
They say you get a sugar high but I just really love sugar!
I can eat like an entire cake!
No one will believe it but I really love sugar. I can eat anything in sugar! (Laughs)
Any favourite designers?
No one in particular because everyone is very different from each other, so you can't really compare any of them to each other.
How would you define your personal style?
I'm always in my jeans. I like loose shirts. Whatever's comfortable is good.
Either I'm in my shorts or in jeans. I don't like skirts or frocks. And I'm not too dressy.
That's why I don't attend parties because I have to dress up, like literally dress up with make up and stuff.
I like to be in my flip flops and shorts and my ganji and just go for the party (laughs).
At least in Bombay, it is allowed, in most of the clubs.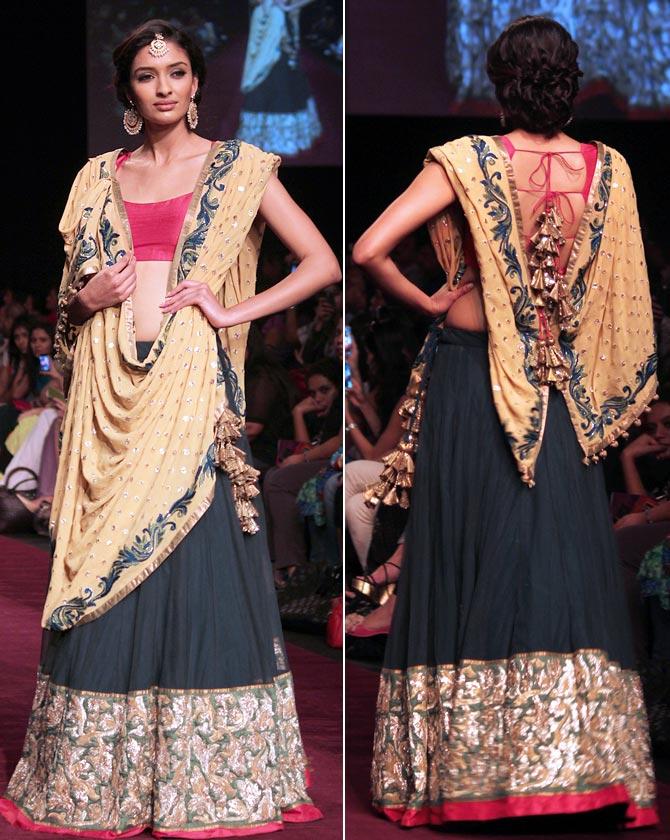 Photograph: Rajesh Karkera/Rediff.com
What advice would you give to aspiring models?
There's a lot of hard work. People say there's nothing, that it's easy. But people just see what's happening.
It's better to finish your graduation and pursue modelling later.
Education is important because, I think, most of the models just leave their studies at a very young age.
They start off very young abroad.
I've met so many girls who miss their exams and come for the shows. They travel a lot. But I think you should have a proper start.
What's next for you?
As of now, I haven't thought about it (laughs).
Let's see, I don't know.
What's the best part about being a model?
You get to travel to a lot of places. You get to stay in lovely places -- five star restaurants. It's like a dream.
I've travelled to a lot of places because of modelling.
What's your favourite travel destination?
Italy! I love Italy! The best thing about the country is the desserts they offer!
You know, I have a sweet tooth. (laughs)
DON'T MISS: Lakme Fashion Week Special Coverage