While Kiram Uttam Ghosh was inspired by Khadi, Deepika Govind soaked in the colours and culture of Rajasthan.
Both designers bring traditional Indian textiles back on the ramp in a big, big way.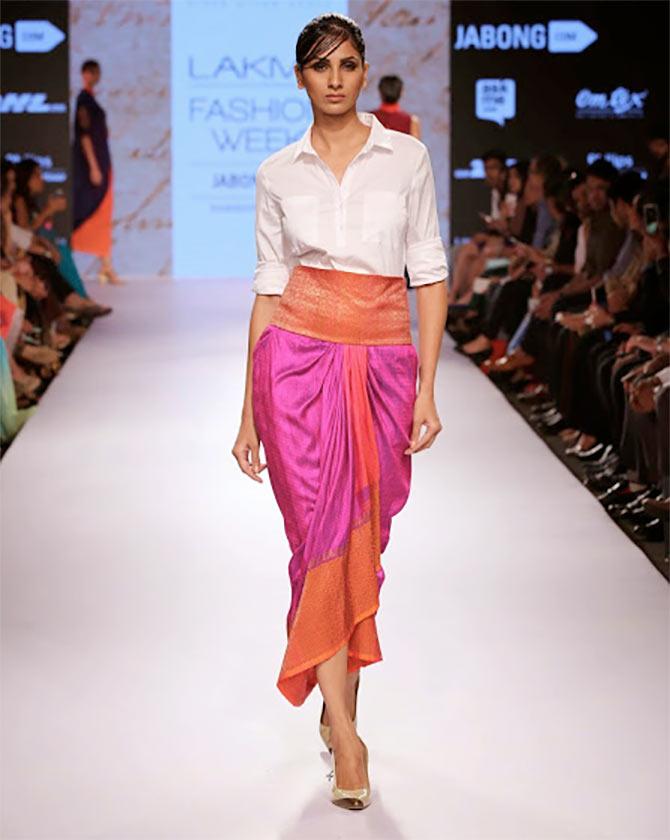 Kiran Uttam Ghosh takes khadi, a fabric her grandmother used to spin, and turns it into an irresistible fashion statement.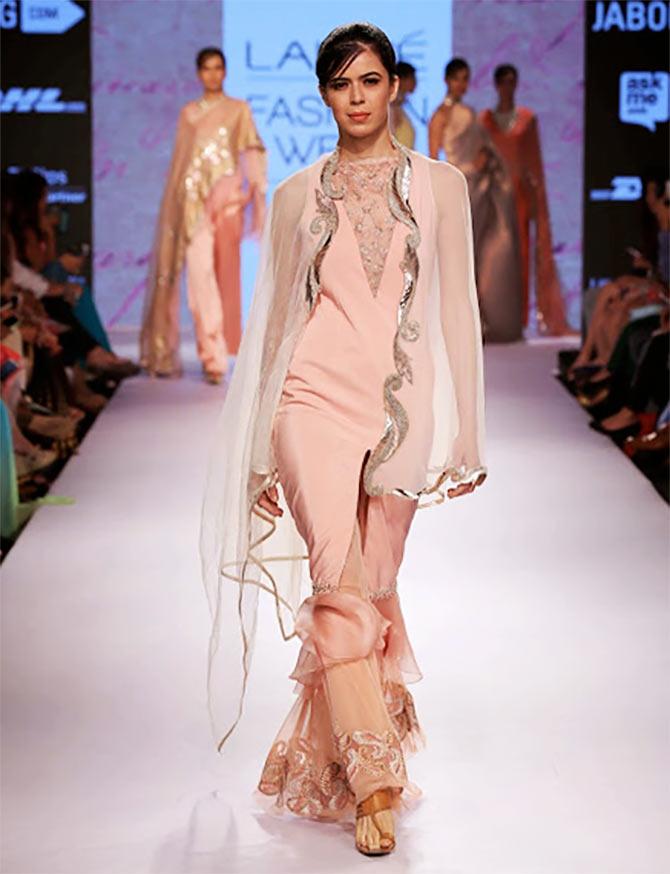 Beautiful cuts magically mixed with a sheer cape and carefully placed detailing… no wonder, Sucheta Sharma looks so happy sashaying down the ramp.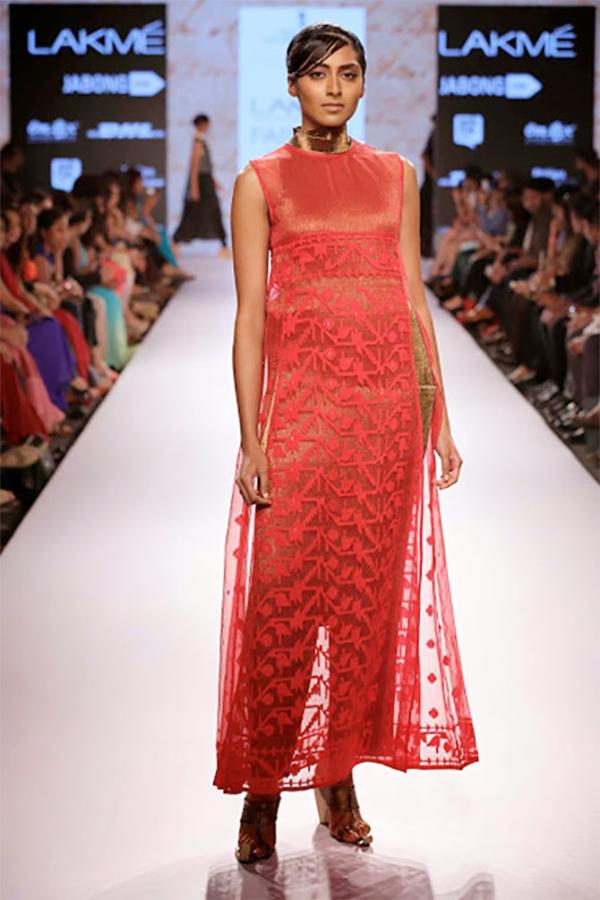 Flaunt your heritage in this sheer red Dhakai worn over gentle gold pants.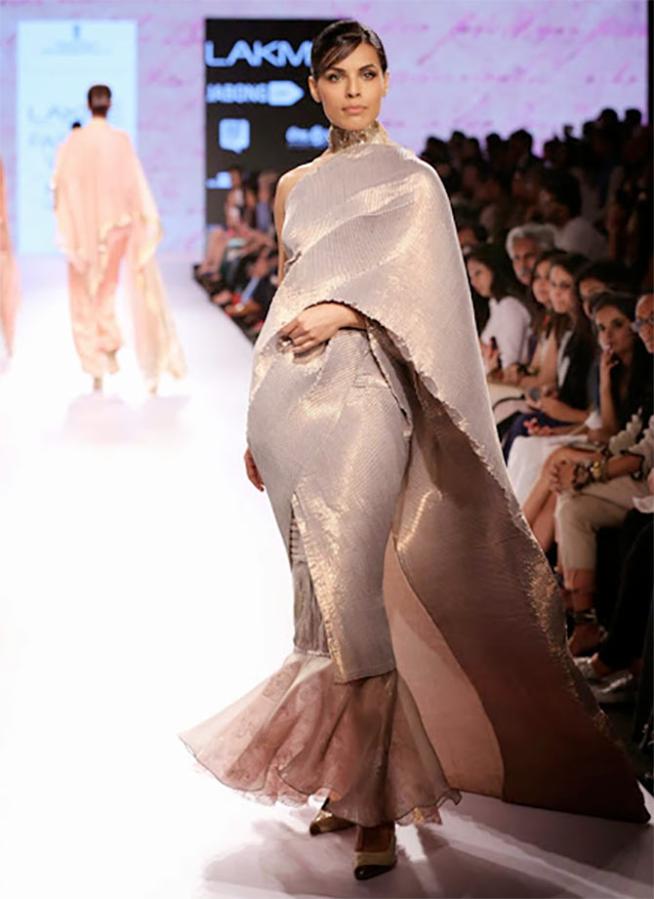 A textured pallu over a carefully crafted skirt makes this Kiran Uttam Ghosh a standout.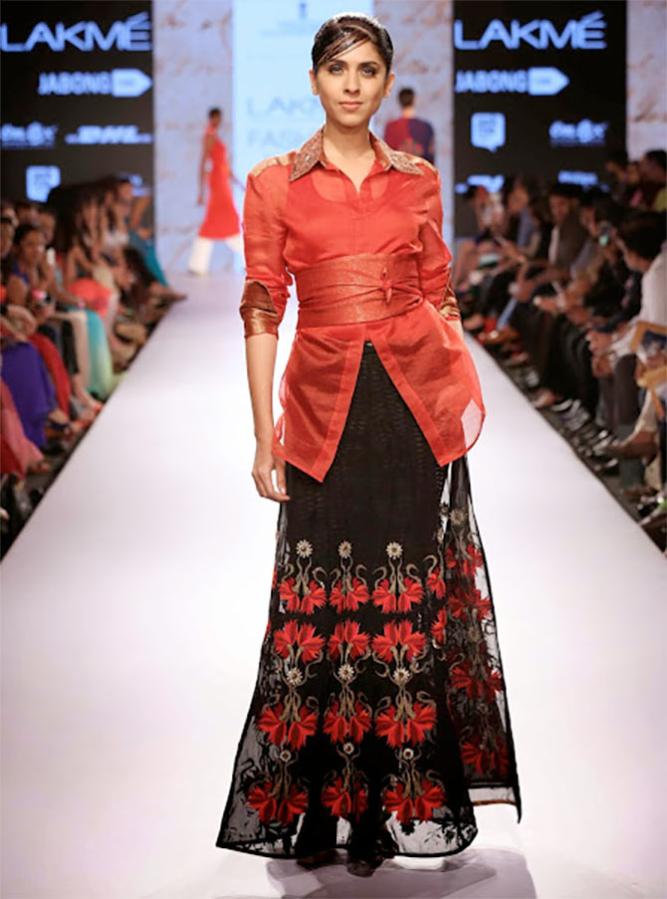 Want the perfect Indo-Western look? This is it.
Deepika Govind was inspired by Rajasthan's rich heritage and earthy, natural colours.
Rajasthan's famous Bandhini style is an interesting addition to this richly-coloured off-shoulder drape.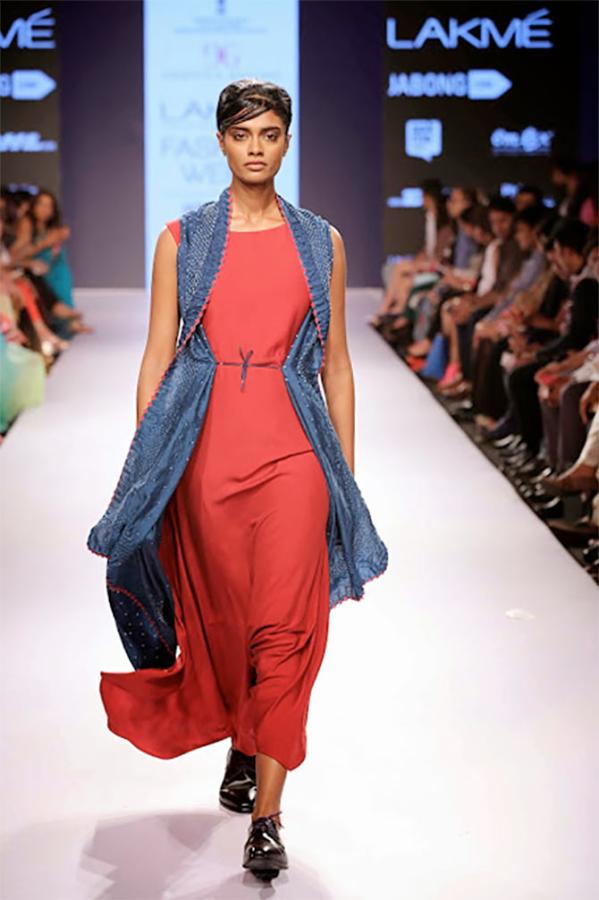 The organic Kala Cotton forms the basis of her garments.
Tie-and-dye, another traditional art form, gets a modern twist on the red carpet.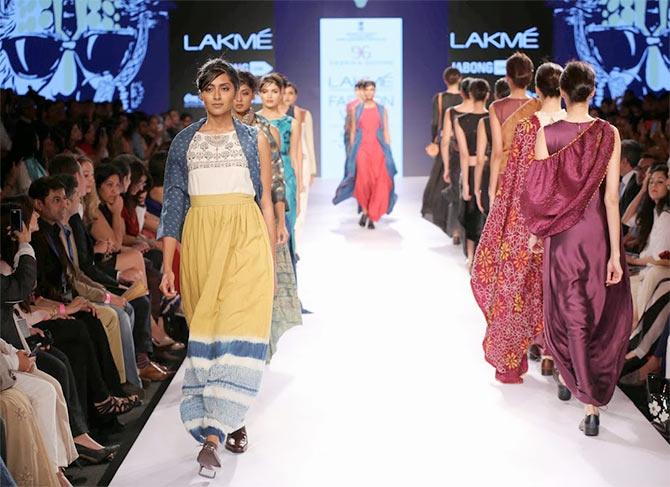 Deepika used the attire of the beautiful women of Kutch as her 'blueprint' and followed the long, fluid, belted silhouettes of the Khatri tribe.
Photographs: Courtesy Lakme Fashion Week
DON'T MISS: Lakme Fashion Week Special Coverage