Indo-German label Cocccon unveiled its collection for the first time in India at the ongoing FDCI x Lakme Fashion Week.
Brainchild of Indo-German designer duo, Chandra Prakash Jha and Georg, luxury fashion label Cocccon is known for silhouettes splashed with colours, patterns and prints, and their FDCI x LFW collection stayed true to its signature style.
The label's fashion experiments were directed by Prakash in his native state Jharkhand, so as to help the silk farmers, spinners and weavers there to work directly from their own regions.
Respected globally for its fashion aesthetics and innovative design sensibilities, Cocccon's Purn Vritt collection was an avant garde look at ensembles.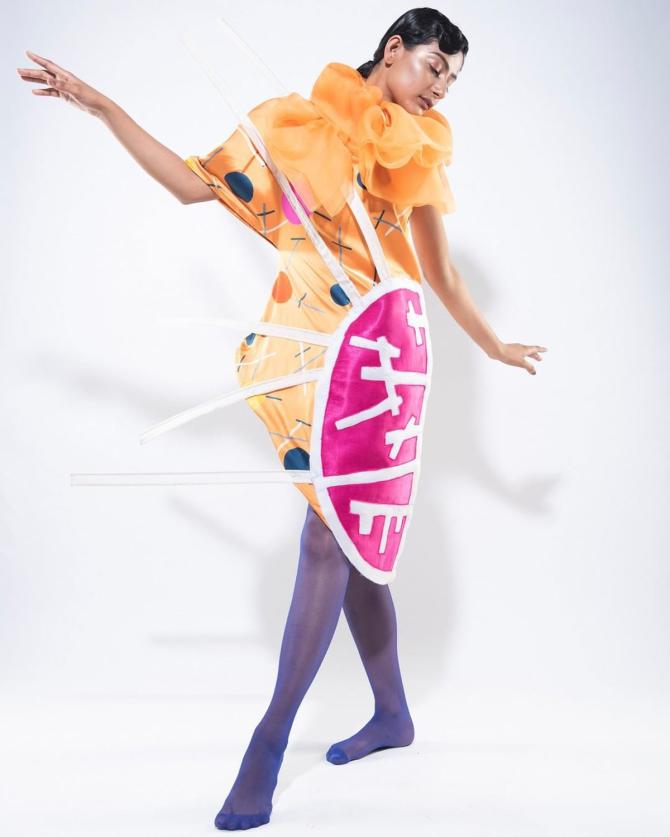 A futuristic collection it featured space-age like garments in bright colours and geometric prints.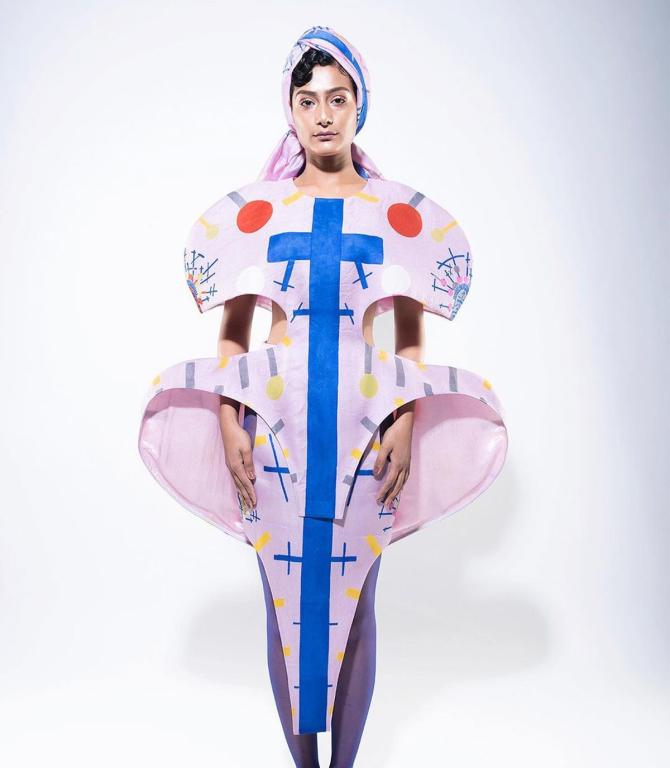 The plastic-free collection worked with natural resources like bamboo and cane.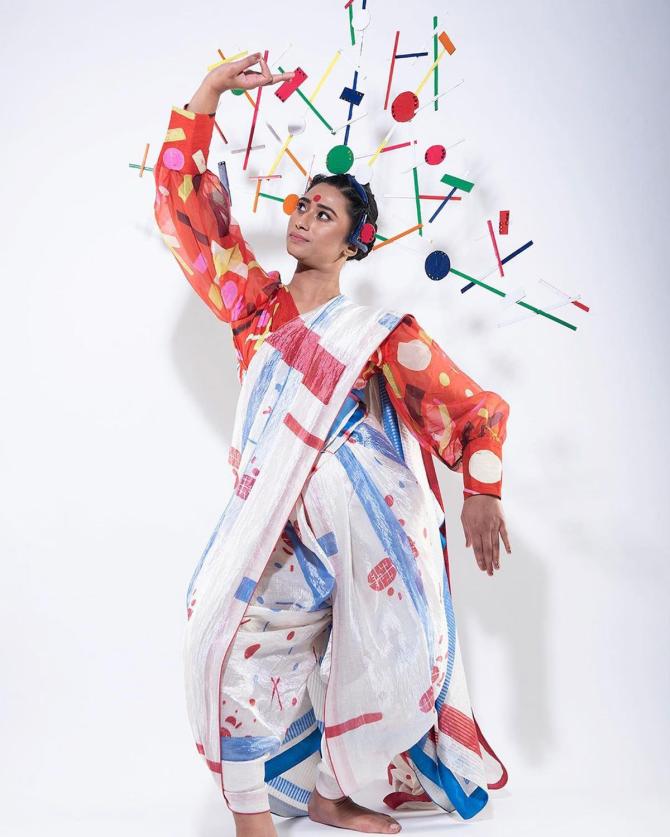 This draped, printed sari with a long-sleeved choli, brought in focus a look that was not only exaggerated, but also totally unconventional.
Made from biodegradable materials, these garments have no trace of negative impact on Earth.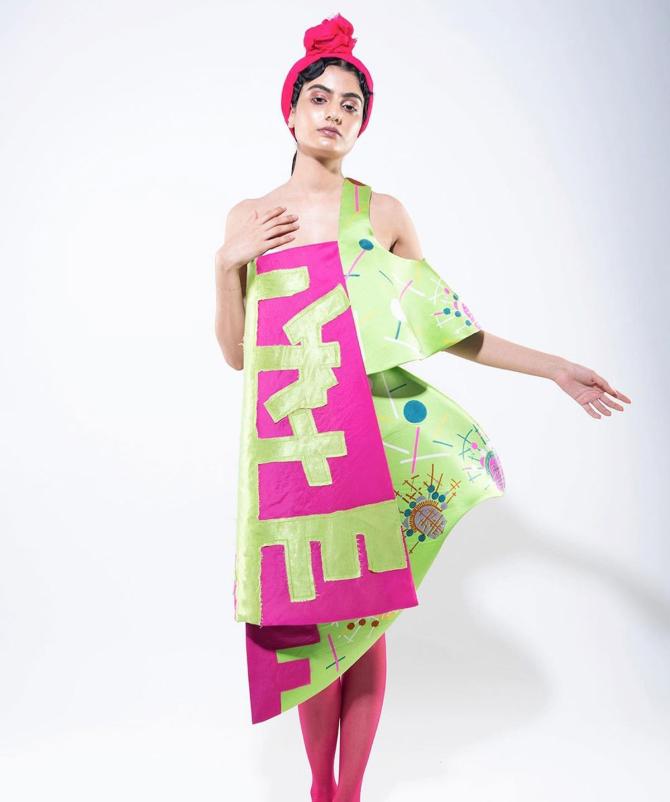 The principal base was the organically produced Ahimsa or peace silk, where the silkworm completes its life cycle and emerges as a beautiful butterfly.
Geometrical patterns dominated the silhouettes, which looked extremely comfortable yet stylish.