There can be as many as six co-applicants in a joint loan, reveals Bindisha Sarang.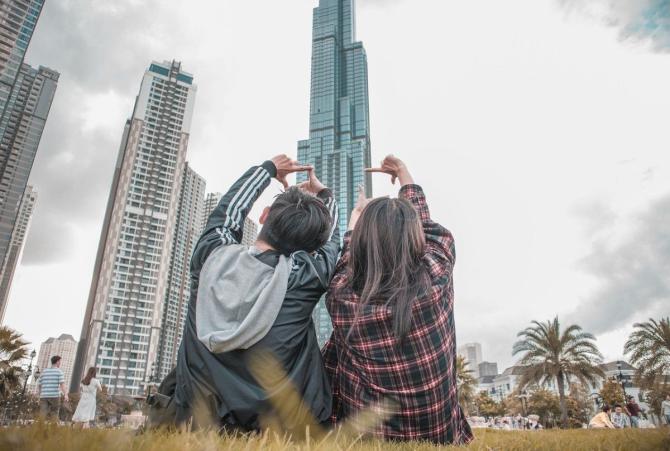 Interest rates on home loans have sunk to a 15-year low of 6.75 per cent (on amounts of Rs 75 lakh and above).
If your current income does not allow you to borrow the amount you need, one option you may exercise to increase your eligibility is to take a joint loan with a relative.
While it is easiest to get approval for a joint home loan with a spouse, especially in double-income households, you can also take a joint loan with other close relatives, such as parents, siblings, and children.
Drafting a relative as co-borrower can have several benefits.
Ratan Chaudhary, head of home loans, PaisaBazaar, says, "Your home loan application can get rejected on grounds such as insufficient income, low credit score, high debt-to-income ratio, or failure to meet other loan eligibility criteria."
Going for a joint loan with a co-applicant with a better credit profile can boost the chances of your loan getting approved, or make you eligible for a higher amount.
Who gets it?
When it comes to getting a joint loan, some relatives are more equal than others.
Adhil Shetty, chief executive officer (CEO), BankBazaar, says, "Most banks allow husband-wife, brother-brother, mother-son, and father-son as co-applicants for a joint home loan."
The ground reality is that two sisters won't get a joint loan.
Getting a joint loan is also not easy for a brother-sister combine.
When you apply for a loan with someone other than your spouse, you may have to provide a no objection certificate (NOC) from your siblings.
In the case of a woman applying for a joint loan with her mother, she will have to get an NOC from her brother.
The purpose of these rules, according to experts, is to minimise conflict.
Raj Khosla, managing director, MyMoneyMantra, says, "Home loan is a long-term commitment. Perspectives change with time. Banks prefer giving joint loans to those relatives between whom the chances of dispute are fewer."
Co-owner or co-borrower?
There can be as many as six co-applicants in a joint loan.
The rules regarding whether a co-borrower needs to be a co-owner can vary from one bank to another.
Says Shetty, "You can be a co-applicant to your sibling's loan even if you do not have a share in the property."
But some banks allow brothers to take a joint home loan only if they are co-owners.
And in some instances, banks insist co-owners are also co-borrowers in a joint loan.
Before you agree to become a co-borrower, be wary about the downside.
Says Shetty, "If your income is included in the calculation of eligibility, you will have the responsibility of repaying the loan in case the primary applicant defaults."
If the loan is repaid on time, that will have a positive impact on the credit score of the co-borrowers, and vice versa.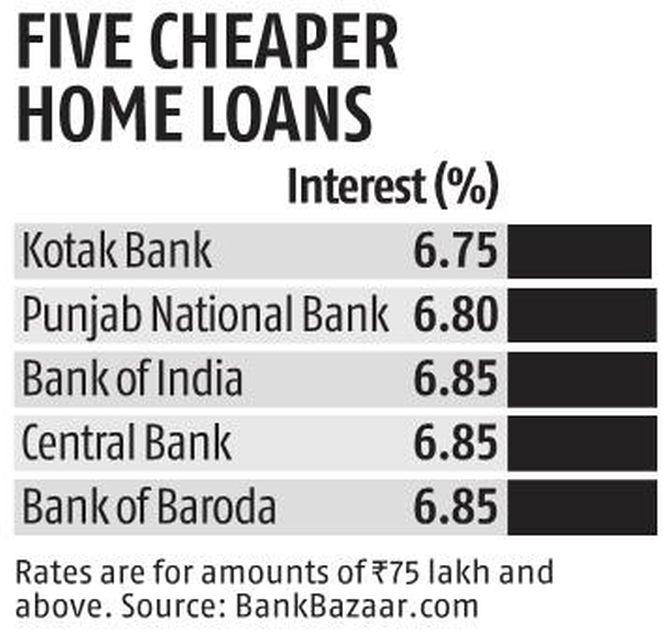 Tax benefit
Be aware of the nuances in this regard.
Archit Gupta, founder and CEO, ClearTax, says, "Both co-ownership and co-borrowership are required to claim tax benefits on interest paid on a home loan. The owners/borrowers must also pay interest from their own accounts to become eligible for tax benefits."
Each of them will be eligible to claim a tax benefit of Rs 2 lakh on interest paid on a home loan for a self-occupied property.
Maintain all payment-related documentation and trail of payments, so that each person's contribution towards downpayment and equated monthly instalment can be clearly identified.
Feature Presentation: Aslam Hunani/Rediff.com