His public takedown of actor Dustin Hoffman was epic but no surprise for fans of Last Week Tonight.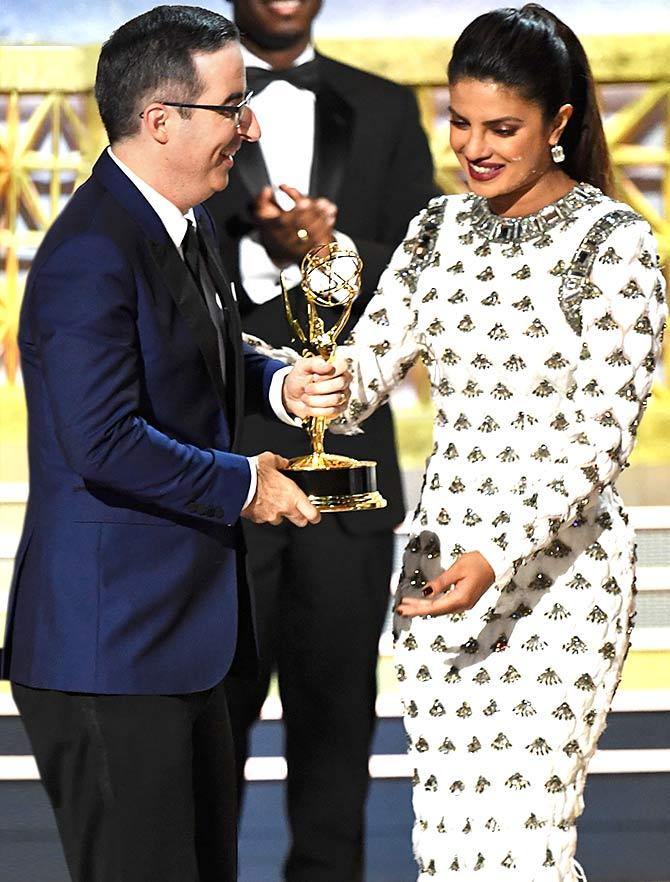 John Oliver accepts the Outstanding Variety Talk Series Emmy Award for Last Week Tonight with John Oliver from actor Priyanka Chopra in September.
Photograph: Kevin Winter/Getty Images.
As accusations of sexual misconduct continue to flood Hollywood, John Oliver, the host of the popular Last Week Tonight, has shown us just what the next step of this movement needs to be.
He got into a heated argument with Dustin Hoffman over sexual harassment allegations against the Oscar-winning actor at a film panel in New York City on December 4.
Oliver, who was moderating a panel at the screening of the political drama Wag the Dog, questioned Hoffman about the accusations levelled against him by author Anna Graham Hunter, when she was a minor while working as a production assistant on the 1985 TV film Death of a Salesman.
'This is something we're going to have to talk about because,' Oliver said. 'It's hanging in the air.'
Several attendees took to Twitter to live tweet the exchange where Hoffman 'grew visibly uncomfortable' and defensive.
Hoffman had earlier apologized for his alleged behavior saying, 'I have the utmost respect for women and feel terrible that anything I might have done could have put her in an uncomfortable situation. I am sorry. It is not reflective of who I am.'
Oliver called the actor out on his apology, saying: 'It's that kind of response to this stuff that pisses me off. It is reflective of who you were. If it happened and you've given no evidence to show that it didn't, then there was a period of time for a while when you were a creeper around women. So, it feels like a cop-out to say 'well this isn't me.' Do you understand how that feels like a dismissal?'
A defensive Hoffman asked Oliver if he believed all this that he read.
'I believe what she wrote, yes,' Oliver said.
'Why?' asked Hoffman.
'Because there's no point in her lying,' Oliver replied.
And this is when Hoffman showed his real self -- 'Well, there's a point in her not bringing this up for 40 years,' he said.
'Oh, Dustin,' Oliver said as the room reacted.
The Oliver-Hoffman exchange has since gone viral, but Oliver's stand was no surprise, at least not to fans of Last Week Tonight.
Scroll down to see why you should be watching John Oliver too.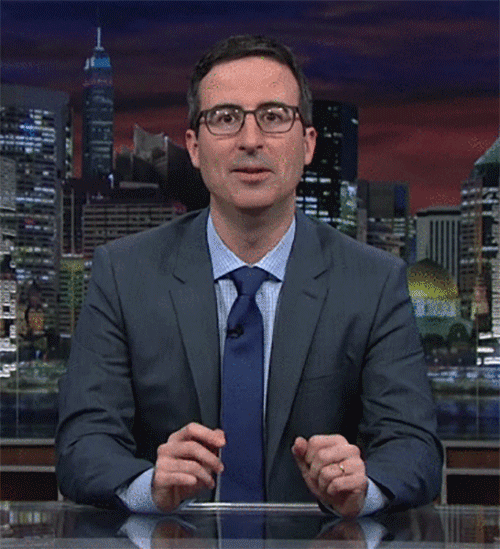 1
He is hilarious
Try watching anything featuring John Oliver without cracking up. We dare you.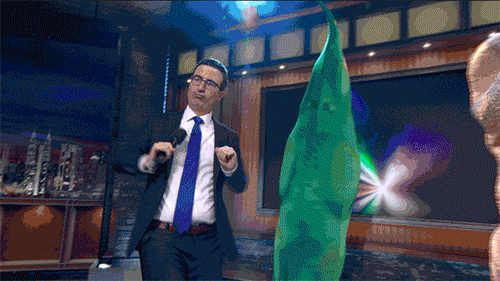 2
He has the most epic takedowns
Go on, see him take apart world leaders and corporations one episode at a time.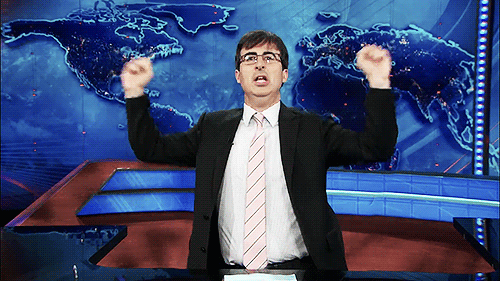 3
He is a more 'real journalist' than most
He is a great source of news. From covering net neutrality and the Indian elections to interviewing Edward Snowden and the Dalai Lama, he's done it all.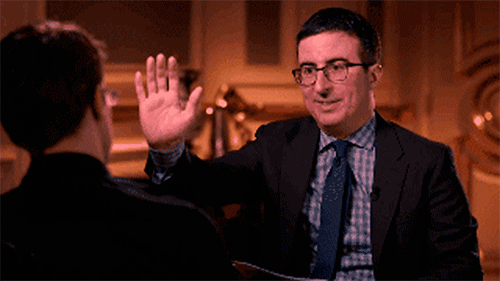 4
He can say it all in one line
Sample this: 'Because sex is like boxing, if one of the parties didn't agree to participate, the other one is committing a crime.'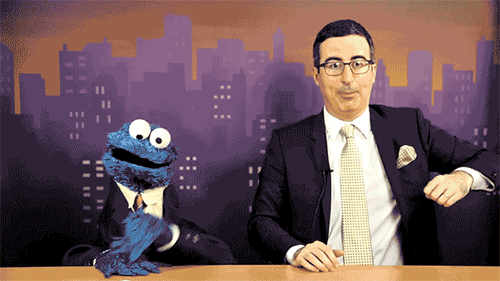 5
With him, even the serious isn't boring
He has a knack for making even mundane issues like flaws in US infrastructure hilarious and getting us interested in them. We chalk it up his British wit and humour.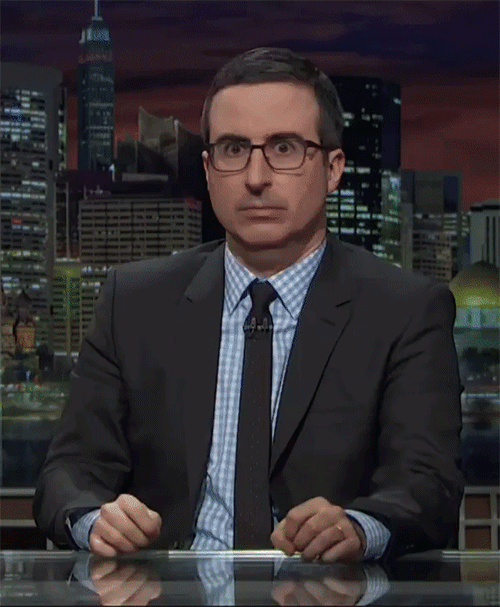 6
He is delightfully irreverent
A true champion of free speech, on John Oliver's show no one is too big, too revered or too popular to be roasted when they deserve it. And when the time or occasion calls for it, he may do it with a cuss word or two.
7
He gave us 'Donald Drumpf'
'Drumpf' refers to Trump's ancestral family name and with over 90 million views across channels, Oliver made Donald 'Drumpf again'. Almost two years on, the hashtag is still in regular use.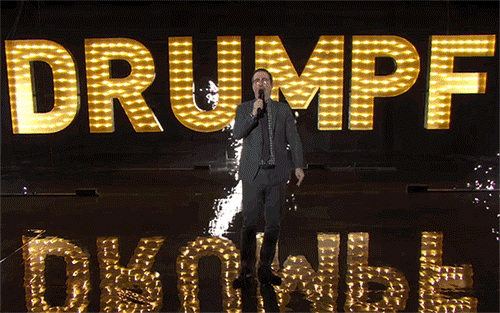 8
His comedy makes impact
Last Week Tonight's coverage of issues has leads to tangible results more than one. Oliver's take on net neutrality caused the site of the US regulator FCC to crash!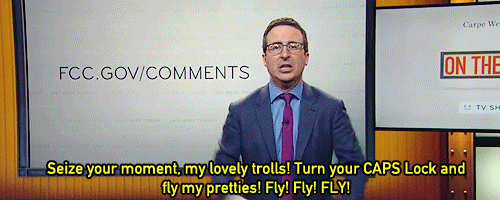 9
That superb British accent
As he said on The Tonight Show Starring Jimmy Fallon, he refuses to speak any other way "because this is how words were designed to sound".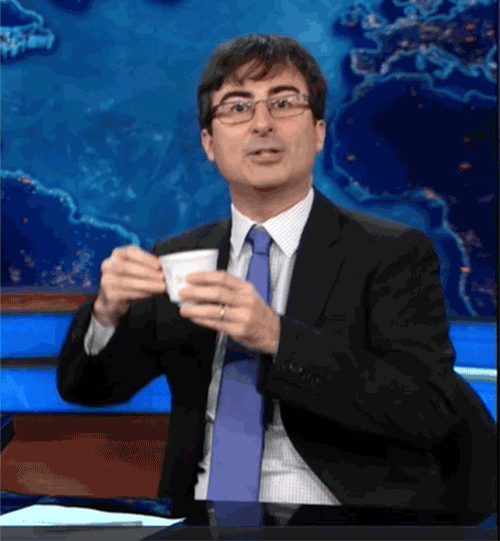 10
And the fact that he is totally adorable..
... And he knows it: 'It's OK that I'm swearing.
'One, because, you know I'm lucky enough to live in a country where I'm allowed to do that.
'And two, and much more importantly, I am British, and it just sounds adorable coming out of my mouth.'