Do you love bhakri and sol kadhi?
Or meen kuzhambu and rice more?
Is Bong food king?
Or Punjabi dhaba khana the best!
Tell us about your favourite cuisine.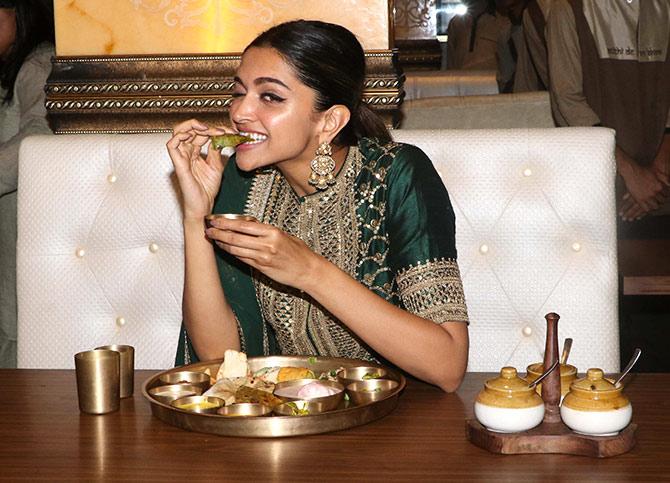 India adores food!
We worship it.
Pet puja is a unique phrase only we Indians understand.
The flavour and seasoning of our hot curries, sabzis and snacks quite literally change every few hundred kilometres within our country.
For instance on any Average Morning in India:
In Delhi folks may start their day with a plate of hot aloo paratha dripping with melting dollops of white butter.
In Maharashtra chai could be served up with poha garnished with coconut and peanuts.
Far east, in Assam, breakfast means leftover glutinous rice or bora saul with yoghurt and jaggery.
Down South, for the Keralites or Tamilians a daybreak meal consists of choosing between idli-vada or dosa with sambar and chutney or idiyappam with mutton or vegetable stew.
By the time lunchtime rolls around on our Subcontinent, the air over India is thick with another medley of yummy fragrances!
Gujaratis are heartily tucking into their rotlas, dhokla, undhiyon, kadhi and aamras.
Bengali tummies are amply filling up with meals of begun bhaja, aloo poshto, muri ghonto, macher jhol, all accented by mustard oil, with a sweet ending of rasgulla.
The Konkan belt is into their rice bhakri, vegetable vindaloo, mori ambo-tik, bangda fry and sol kadhi.
If breakfast and lunch weren't tempting enough, dinner pan-India will knock you flat with a bewildering array of delicacies and you will wish you could be in 10 places at once. (Be warned: Festival days across our land bring a tidal wave of more delectable food.)
The more you travel, the more you'll eat!
And the rounder you will get...
If you haven't sampled all that India has to offer, maybe it's time you start.
Dear readers, which is India's best cuisine?
Tell us why you like it so much.
Share your food pictures, stories and experiences with us.
E-mail your responses to getahead@rediff.co.in (subject: My favourite cuisine) along with your NAME, LOCATION and details of the cuisine you like. We'd publish the best responses on Rediff.com.