'I had 230 rupees cash when Modiji announced the #NoteBan'
'I still have Rs 85 cash left.
'So if people can survive with plastic money, please avoid queuing up at banks and ATMs.'
Readers tell us how they are coping with the Cash Crisis:
We'd asked you to share your cash crisis stories, and we have been inundated with your responses.
THANK YOU! And please keep them coming.
Some of the stories we received: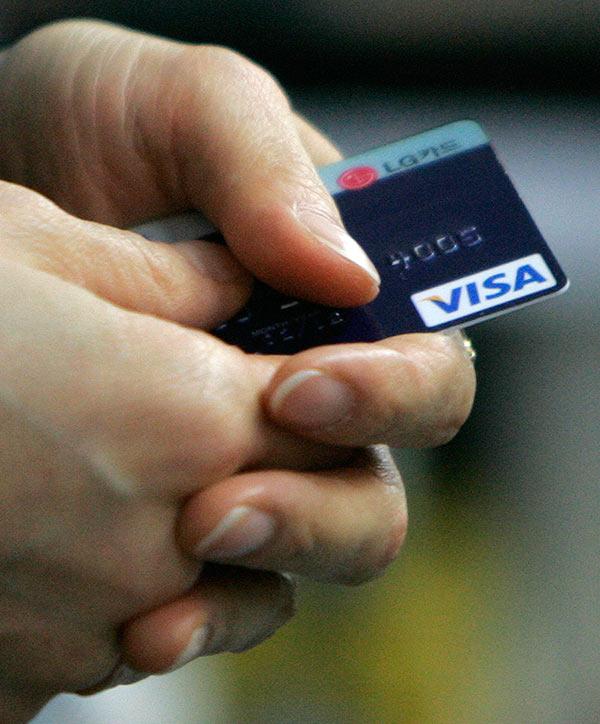 IMAGE: A reader suggests using digital payments in times of cash crises. Photograph: Jo Yong hak / Reuters
Pune-based Suhail revealed how he has managed, survived and thrived with a mere Rs 230 in hand:
"I had 230 rupees cash when Modiji announced the #NoteBan."
"I stay in Magarpatta city, an IT hub of Pune."
Grocery and vegetables: Bigbasket, paid by Citi card, got 20 per cent cashback
Sweets, chips, biscuits: Sweets shop in Destination Centre, paid by card
Petrol: Paid by card
New clothes for my daughter: Snapdeal, paid by card, got 10 per cent off.
Passport photos: Fotofast, paid by card
Daughter's vaccination: The doctor accepted card payment
Daughter's school fees: Paid by cheque
Medicines: Medical store in Bhosale garden, paid by card
Airtel postpaid bill: Paid through Paytm
Idea prepaid recharge: Paid through ICICI pockets, got 25 per cent cashback
Tata sky recharge: Paid through Tata sky Web site
Electricity bill: Paid through Paytm
HDFC credit card bill: Paid through HDFC's Web site
Water leakage repair at home: Bought new tap from hardware store near Magarpatta South Gate, paid by card
Plumber: Online transfer to his account
Maid's salary: Online transfer to her account
Milkman: 'Baad main deta hoon.' I am a regular customer)
Chicken: Amir chicken near Magarpatta South Gate. 'Baad main deta hun.' I am a regular customer.
Went out for family dinner at Punjabi Rasoi, Destination Centre; paid by card
Took kids to public park: Free
Tea with friends: Rs 30 cash
Bought two cigarettes for a friend: Paid Rs 25 in cash
Fixed scooty's puncture: Paid Rs 50 in cash
Paani Puri: Paid Rs 40 in cash
"I still have Rs 85 cash left."
"So if people can survive with plastic money, please avoid queuing up at banks and ATMs."
---
Shankar Kumar, a research scholar at the Indian School of Mines Dhanbad could not withdraw cash despite a medical emergency:
"On November 13, I was in an ATM queue from 7 am in the morning to noon. At noon, we received news from the guard that there was no more cash to be dispensed."
"I went to the nearby State Bank of India branch as I had no cash to travel to my home branch and also for medical reasons."
"I stood in line and around 2 pm, I entered the bank with my multi-city cheque so I could withdraw some cash. But the branch manager of the SBI Chirkunda branch code 03698 stopped me from withdrawing cash.:
"He told me 'You are not the customer of our branch so you can't be allowed to withdraw. You cannot use a multi-city cheque book to withdraw for yourself, it can be only be used to pay others.'
"I requested him a lot of times but he insulted me."
"As I write this e-mail, I do not have cash and I have a medical emergency."
"Kindly please enlighten me as to what I could do. Also please spread the news so that action can be taken against him for harassing the public."
"I feel banks should also be penalised for boasting that it has a lot of branches etc."
"I am an account holder with ISM campus branch. If you need proof, you may access the CCTV footage of the day mentioned between 2 and 2.30 pm."
---
Sudhir Mohan, 65, from Delhi tells us why he is upset:
"My mother who is 90+ years old stays alone with the maids. My wife and I live in a nearby flat."
"We are both retired senior citizens and have no children."
"Over the last few days our life has been reduced to a stress level which cannot be described."
"We draw money every month from ATMs for our mother and ourselves for monthly expenses."
"Suddenly, we find that we have no money for vegetables, milk, bread, maids, etc."
"We look at the queues in the banks and do not dare to go to change money."
"After five days they have allowed separate lines for senior citizens. But the authorities in the public sector bank where we have our accounts say that my mother will have to be present for converting her money."
"My mother has not walked beyond the bathroom in the past five years. She can't walk, as her hips have been broken."
"How will she climb three floors up and down the bank? And she doesn't have an Aadhar card too. I feel so helpless."
"On top of everything, we are being branded kale dhan wale by BJP leaders as we question the sanity of the idea and pray it is not repeated in our remaining lifetime."
---
Bimal Dholakia who is on a 15-day tour of Kerala with his mother shares his story:
"I left Mumbai on November 12 on a 15-day tour to Kerala with my mother who is 75 years old. Before I left I managed to convert Rs 500 and Rs 1,000 notes which I had withdrawn for my tour.'
"The SVC bank helped me exchange 4 notes of Rs 1,000 and handed me two bundles of Rs 20 notes. Another bank has given me 400 notes of Rs 10 denomination."
"Luckily I had some Rs 100 and Rs 50 notes with me. Today I am in Munnar carrying lots of small denomination notes."
"I have seen big queues in Ernakulam, Cochin and now in Munnar throughout the day."
"Many ATMs are empty and the shutters are down. Shops and hotels display notices that they are not accepting banned currency."
"Today I fear I should not fall short of cash. If that happens, I do not know what I could do."
---
Yogesh Ganapathy from Chennai had a disappointing experience:
"On November 14, I went to the State Bank of India Mogappair East branch, collected a token (#72) and was waiting for three hours for my turn. But the cashier at the counter was unwilling to accept my deposit of Rs 31,500 because I hold an account in a different branch."
"She said that this high value deposit cannot be accepted by the system. When I asked what the minimum amount was that can be deposited, she was unable to explain. She asked me to contact my home branch."
"When I went there I could not even get the token. There was a big queue to get a token. I had taken leave (from work) to deposit my old currencies, but I was not able to do so."
"In this age of core banking, it is very surprising to note that we could only deposit money at our home branch."
---
G Srikrishna from Karnataka shares his predicament:
"I was at Mangalore when this situation happened. We had a presentation to make where all were cash purchases."
"Even for our taxis we needed to pay cash. We just scraped through as the maximum withdrawals we could make was Rs 1,600."
"I am again travelling today to Mangalore and Bangalore. I have just a little cash with me. It is quite difficult to manage."
"It is not possible for us to stand every day in a queue for withdrawal."
"No doubt a bold step has been taken by the government, but it has badly affected us."
---
Pune-based Ravi Sinha also faced problems.
"I have been trying to exchange my 1,000 and 500 notes, but I have been unsuccessful. Banks are putting down their own rules."
"The NKGSB bank at Magarpatta Road, Pune, is not allowing you to exchange if you do not have an account in the branch. This is ridiculous."
"This is the reason no system works in our country. Institutions and people in power start to implement their own rules, over-riding government rules. This is causing problem to the common man."
---
Delhi-based M Varghese offers a suggestion:
"DTC-Delhi could have extended their cooperation in this bold decision of the government by accepting demonetised notes, at least for monthly bus passes as is being done by the Indian Railways and airlines."
"Lakhs of Delhites are being inconvenienced due to lack of clarity on DTC's part."
---
Khan Imran Ahmed from Dubai makes an interesting observation:
"I'm here in Dubai feeling the heat of the crisis. I had INR 3,000 with me. After our great NaMo made the announcement (that Rs 500 and Rs 1,000 notes are no longer legal tender), I visited so many money exchanges here to convert the same.
"They all denied me. I had to finally hand over the money to one of my co-workers travelling to India."
"Lakhs and crores of hard earned money might have lost like it happened in my case because we are unable to convert it abroad."
"Also, I was surprised not to see any minister, Bollywood celebrities, 2G, coal scam accused or big property dealer in the queue."
"I was surprised to see the branding of the NaMo scheme of 'Swachh Bharat' on the new note ;)"
"Very nice, Modiji; people will remember your initiative even if they do not follow it."
"I wish you best of luck and hope it causes minimum inconvenience to people in the days to come."
---
Deepak C Golannanavar from Bengaluru on how the cash crisis 'struck him slowly':
"I could fathom what was happening only on the second day. I received a call from our worker on November 9. He said, 'saab ye note nahin chalega...bolta hain dukan wala' (Sir the shopkeeper is saying this note will not do>."
"Working at a remote construction site in South India our workers could not use their banknotes. As their accounts had core banking, I advised them to go to a bank and exchange the notes."
"They called to inform me that the bank was not entertaining them. Only the bank's customers were allowed inside."
"I had to arrange cash from Bangalore city."
"As all our workers have Jan Dhan accounts we could transfer funds to them. I downloaded UPI money transfer app and also showed them how Paytm would work."
"The mobiles being used for song and dance downloads were now being useful for money transfer."
"Our less educated workers understood the process and are now twitching their fingers for digital payments."
"Also at small eateries (Darshinis, they are called) people have started using debit cards."
"Finally money transaction in digital comes of age."
---
Dinesh from Madikeri, Karnataka, had a positive experience:
"There was a small queue at the ATM. As my health was not good, I went inside the bank, presented a cheque for Rs 2,000 with my Id proof, as there were chances of signature mismatch."
"The staff were very much cooperative. I was offered a chair and water as I was sweating heavily and experiencing breathlessness."
"Within three minutes, I received my cash."
"Hats off to the staff at ICICI bank's Moodbidri branch."
***
Dear Readers, please TELL US your CASH CRISIS stories.
Good and bad, please share your stories with us.
Please e-mail your experiences, tips and suggestions to getahead@rediff.co.in (Subject: Cash Crisis) along with your Name, Age and Location.
We will feature the best responses on Rediff.com