Sudhir Dhar, executive director and head, HR, Motilal Oswal Financial Services tells you why it is important to prepare yourself and your team members to fight fears and find solutions together.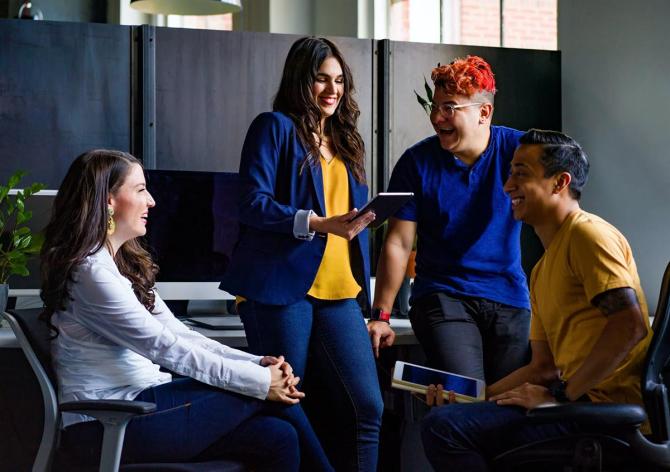 2020 led to managers quickly adapting to a new working environment which also led to managing team members differently.
But 2021 will also need a differential focus while managing team and building a stress-free workplace.
Here are a few quick tips for you.
1. Prepare team for change, don't provide surprises or shocks
So whether it is asking team to return to work or other bigger changes, ensure it is done in a smooth and planned manner.
Shocks or surprises of any kind would only lead to increased resistance or denial. Instead, mentally preparing them is more important.
2. Manage the 'fears'
In order to manage fear, it's important to be aware of the cause behind the fear.
As managers, we need to be extremely mindful about the fears that could be bothering the team.
It could be related to insecurity at the workplace, a difficult colleague or situation or something you are not immediately aware of.
It is important that you talk to your co-workers, acknowledge these fears and support your team member in overcoming them.
At no point you would want to ignore these fears.
3. Be open and flexible
This phase may need you to do things that you would have not done in the past.
As a manager it would also demand of you compromising on certain aspects which you wouldn't have done in the past.
You may have to bend some rules, extend favours and help each other beyond what is expected of your profile.
Till the time it's ethical, let's prepare ourselves to be flexible and adapt to the change.
4. Communicate to Connect
In uncertain times, what you want is someone continuously connected with you and communicating regularly.
Ongoing communication is not only needed to stay connected, but it also helps in providing updates, sharing feedback and also letting people know that 'You are there for them'.
The ongoing communication also allows two way interactions and allows team members to share their worries, concerns, fears, ambiguity that they would have in terms of work or workplace environment.
In such situations, grapevines and rumours can really cause a lot of unnecessary stress and harm; which can easily be avoided through ongoing communication.
5. Manage yourself well before managing others
While we are busy managing others, we ignore the need to manage ourselves.
If you are under stress or pressure, it's not going to be easy to keep others stress free or manage work easily.
It is important to identify as well as understand our own needs and requirements.
This awareness also leads to identifying areas where we would need support from others and work or delegate work accordingly.
Simple actions like these can help you know yourself and your team better.
Staying connected with your team members will help you foresee challenges and address them quickly and more efficiently.