From omnichannel to AI and 3D technology, the fashion industry is in the middle of a digital revolution.
Samreen Ahmad reports.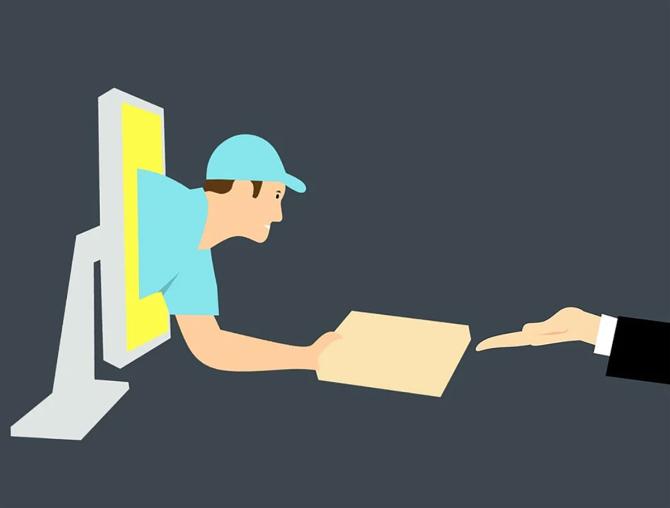 The year 2020 has been a remarkable one for businesses in general, but the one underlying theme that keeps popping up is the smart way companies used technology to reach out to customers.
The fashion industry is no different. With shopping malls closed and with customers going online, fashion brands have had to reinvent themselves to reach out to customers.
When entrepreneurs Arti Gupta and Kuntal Malia decided to start a venture offering fashion services for Indian women, they were sure that use of technologies like artificial intelligence and use of data scientists to understand things like size, silhouettes and style will be essential.
Their startup StyleNook has been using AI to give a personalised recommendation for buyers.
StyleNook while tries to collect shoppers likes, dislikes, colour preferences, budget and body statistics, it also breaks down data points for every merchandise on the platform such as colour, sleeves length, material, etc.
A stylist then does matchmaking of a series of algorithms from user data points and that of the merchandise, finding relevant products for the customer.
"When it comes to fashion, it is difficult to depend only on the machine, so the stylist helps in terms of helping the machine understand what is in trend," says Malia.
Algorithms are deployed in other aspects other than product recommendations -- from understanding what styles to pair with a user, to product planning, to determining what aspects of a product work well together to influence design decisions.
Today, after over a year of operations the company has over 10,000 customers who regularly shop on the platform.
Another fashion firm FableStreet has also been utilising AI technology since day one.
Even before she officially launched the brand, Ayushi Gudwani, founder and CEO, had measured over 100 women to understand the shapes and sizes that are unique to the Indian body type.
This process and these body measurements formed the genesis of the FS-sizing algorithm.
"The algorithm allows us to tailor a garment offering the best fit to any given customer using just three body measurements.
"Till now, we have served over 50,000 customers and delivered 10,000 tailored orders.
"We are constantly talking to customers to understand their issues with the standard sizes available in the market including ours," says Gudwani.
Every time a customer places an order with the company, even when they opt for standard sizes, the platform asks them to voluntarily fill in their three body measurements, and also seek their feedback on fit for standard sizes.
It then maps this back to improve its standard sizes. "Our algorithm, thus, gets smarter with every new order we receive.
"With sizing being a big issue, apparel players see an average of 20-25 per cent returns on orders, but we have been operating at a single-digit return percentage thanks to this technology and data-driven approach to sizing," explains Gudwani.
Brands also realised that with consumers buying more online they need to have a proper omnichannel strategy in place that bring together offline and online shopping experience.
"Omnichannel was like selling vitamins earlier, but after the pandemic outbreak it has become a painkiller," says Tapan Acharya, chief revenue officer at Arvind Internet, which has made several fashion brands including US Polo, GAP, Arrow and Sephora omnichannel enabled over the past few months.
"If the e-commerce sales share of these brands was x before the pandemic, it has become 4x now," he adds.
Arvind Internet's Omuni platform has been handholding brands in going online.
Being a unified platform Omuni provides complete real-time inventory visibility across the brands network that in turn facilitates in-store ordering for out of stock products.
The platform unifies the fragmented inventory of companies into one unified system and gives it the power to place the orders, fulfill the orders, track handovers, and process returns/reverse, all from one single platform.
For top fashion destination Myntra which is one of the first players to deploy omnichannel technology at scale, it has not only resulted in improved shopper experience with enhanced speed and access, but has also enhanced the sales volumes at offline retail stores of partner brands.
"The technology has played an important role in showcasing the latest in-season collection to customers from their nearest stores, especially at a time when people are wary of stepping out.
"Today our omnichannel network has over 2000 store integrations with more than 200 brands," says Lalitha Ramani, chief product officer, Myntra.
Myntra with a subscriber base of about 4 million has been using technology to democratise fashion on its platform.
It has rolled out the country's first digital mall called Myntra Mall which enables brands to display their collection under one roof and create curated online experiences for the customers.
Various features and widgets including those aimed at personalisation and recommendation using AI smoothen the customers journey to create a top-to-toe look with their favorite brands.
The e-commerce major has an image search feature on its app which allows users to search for styles, similar to that of an image, simply by uploading that particular image.
The technology behind this feature shows a selection with similar patterns, styles, colours, etc.
While omnichannel technology forms the backbone of most of the top fashion brands now, there are technologies such as AI, 3D tech and augmented reality in play which are disrupting the fashion and shopping experience of customers.
Jewellery brand Melorra has invested in CAD (Computer Aided Design) technology, enabling high precision and accuracy in making jewellery moulds through 3D printing.
The jewellery is cast using the moulds and final finish is left at the hand of expert artisans.
This technology allows the startup to fulfil orders in a shorter period of time as compared with traditional methods.
"For a similar sized 3D based manufacturing facility versus traditional manufacturing facility, a 3D-based facility can churn out 10 times more products per day than the traditional ones having the same manpower," says Sharat Krishnan, head of marketing at Melorra.
Titan's jewellery brand Tanishq has created an Endless Aisle which has been rolled out across all its stores since the pandemic outbreak.
This digitised catalogue has been developed to make sure the purchases are not only limited to the collection available in a city and a customer can browse and choose any piece from across India.
The pieces are brought in from any of the 330 stores in the country to the customer's residence city after an advance amount is paid by the buyer.
Companies have also been working on a futuristic virtual trial room for stores in which you go in front of a screen which scans and identifies your personality and showcases clothes chosen by you on your virtual avatar.