'Consistency is the key to crack any exam.
'If you study five hours for one day, you have to be able to do that every day for the rest of the year. You have to be disciplined and chase your goal8 till you achieve it.'
Srushti Deshmukh, who couldn't qualify for the IITs five years ago, secured an All India Rank 5 and topped the UPSC civil service examination among women.
She tells us how she scripted her journey to success.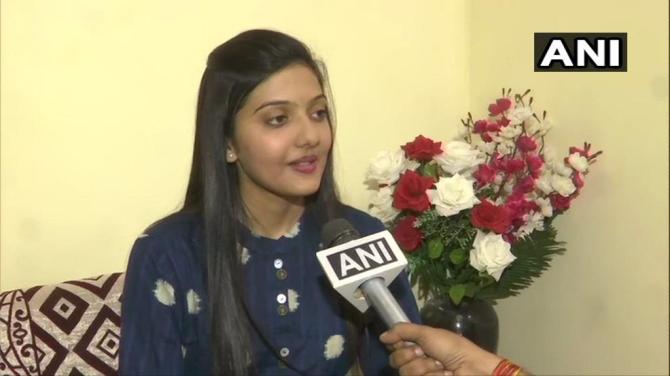 A day before Gudi Padwa, the Maharashtrian New Year, the Deshmukhs' small home in Bhopal was filled with journalists wanting to know how their eldest daughter, Srushti Jayant Deshmukh, had cracked one of the toughest competitive exams in India in her first attempt.
When the results for the Civil Service Examination 2018 held by Union Public Service Commission were announced on April 5, the 23-year-old had achieved an All India Rank 5. She had also topped the list of successful women candidates.
It was a sweet moment for Shrushti particularly since, five years ago, she had not been able to get an adequate score for admission in an Indian Institute of Technology.
Srushti started preparing for the UPSC exam two years ago, while pursuing engineering.
Her parents feel it is the best Gudi Padwa gift for the family, which has never produced a topper or IAS aspirant.
'Are you sure you scored the fifth rank?' Sunita, Srushti's mother and a pre-school teacher, asked her daughter in surprise on Friday evening around 7.30 pm.
The whole family -- Jayant, Srushti's father who works as an engineer in a private firm, her younger brother, Atharv, who is in Class 7 and her grandmother -- are proud of her achievement.
"There is disbelief, excitement and happiness. I am so overwhelmed by the attention right now that I haven't had the time to sit down and take stock of what has happened in the last two days," the young achiever told Divya Nair/Rediff.com over the phone.
The chemical engineer, who scored an 8 CGPA in her Class 10 and 93.4 per cent in Class 12, was determined to work harder when she couldn't make it to the IITs a few years ago. So she earned her degree from the Rajiv Gandhi Proudyogiki Vishwavidyalaya, Bhopal, a private engineering college.
Srushti is confident her success will send a message that "you don't need to go to an IIT or a top college to make your dreams come true.
"It doesn't matter what college or school you go to. It is about what you make of the opportunity, how hard you work and how much effort you put in that determines your success," she says.
Over 8 lakh students appeared for the exam, which was being held for approximately 750 positions.
Srushti, who topped the list of 182 women who cleared the exam, would like to use the opportunity to "focus on women empowerment and education".
Why did you choose to appear for the civil services exam?
It was my childhood dream to become an IAS officer.
When I would read in the papers about girls who are married off early due to poverty or lack of education and resources, I would want to do something to help them.
When I read stories about child marriage, I always felt angry towards the parents. How could they do this to their children?
But, during a conversation I had with a tribal woman who wanted to marry three of her daughters early, I realised that it's not always a matter of choice. This woman was worried about the safety of her girls in her village.
That made me think about the importance of education and employment at the right age.
I realised I had to be part of the system if I wanted to make a change. The civil services allows you to use your knowledge and learning to do something for the nation, to give back to society. So I worked hard for it.
I want young girls to study and get a job, to become independent so that they can be confident and bold and make their own decisions.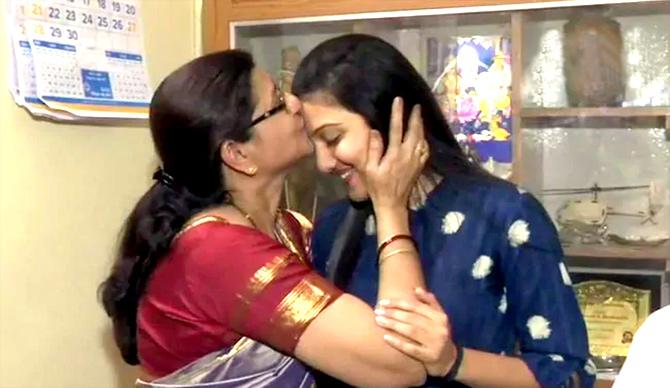 How did you prepare for the exam?
I started preparing when I was in the second year of engineering. I signed up for online coaching and test series. I'd read the papers, refer to study materials and study for 5-6 hours a day.
I was initially a little scared but I gave enough test series till I was confident of appearing for the exam.
I knew I would crack it. I never imagined I would be in the top 5.
What are the strategies that worked for you?
I feel consistency is the key to crack any exam.
If you study five hours for one day, you have to be able to do that every day for the rest of the year. You have to be disciplined to follow a goal and chase it till you achieve it.
The other thing that worked for me is the test series. Even though you study for long hours, unless you give a test, you won't know where you stand.
I had signed up for some online test series which helped me work on my final preparation.
When it comes to competitive exams, remember that there is someone else who is preparing just as hard as you are. So you have to be one step ahead of your competition, a boost that test series can give you.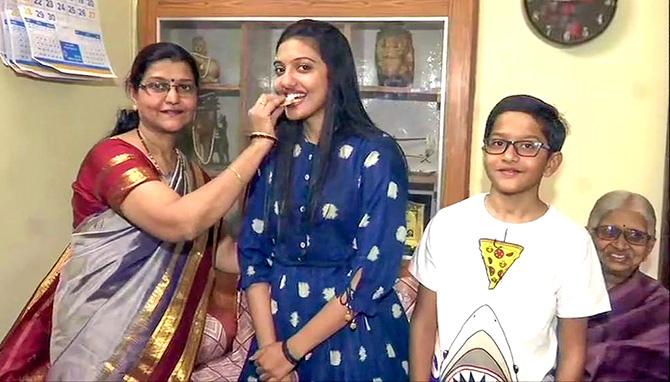 Do you think being an engineer helped you deal better with the rigours of the exam?
I don't really think so. I feel UPSC tests you on a different level altogether.
You can be a science, arts or commerce student and still crack it. That's the beauty of this exam.
It gives myriad opportunities to people from different streams. The level of difficulty is the same for all.
What strategies and tips would you like to share with IAS aspirants?
If you read a story in the newspaper, you should always try and look at the bigger, deeper picture.
If it is about poaching, try to understand which animal is being poached, why, who are the people involved, why are they doing it -- so on and so forth.
Once you get the full picture, you will understand the cause of the problem. This will help you find solutions.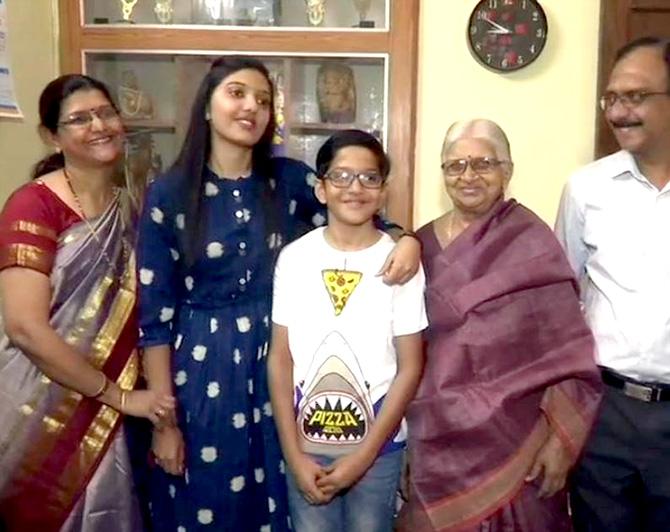 What are some of the areas you'd like to focus on when you get begin work?
India is a very young country. If we can empower the youth with quality education, it will help them get jobs and make them independent.
At the same time, I am also concerned about our environment and agricultural practices.
If I could do something to bring down pollution, control wastage and ensure proper disposal, it would be great.
In your opinion, what are the current challenges students are facing in India?
The biggest challenge is the lack of a multi-disciplinary approach.
We have broadly divided interests into science, commerce and arts. There is a student out there who likes history but also has an interest in physics, but he has to choose either.
If we can somehow introduce multi-elective courses, it will help students in a big way.
Your message to young readers?
Don't be afraid to dream big.
I come from a middle class family, like most youngsters in our country today.
I was fearful when I started off but this experience has taught me that if you are determined, you can achieve whatever you set your heart on.