The next iteration of iPhone will leave the world dazzled if these speculations come true.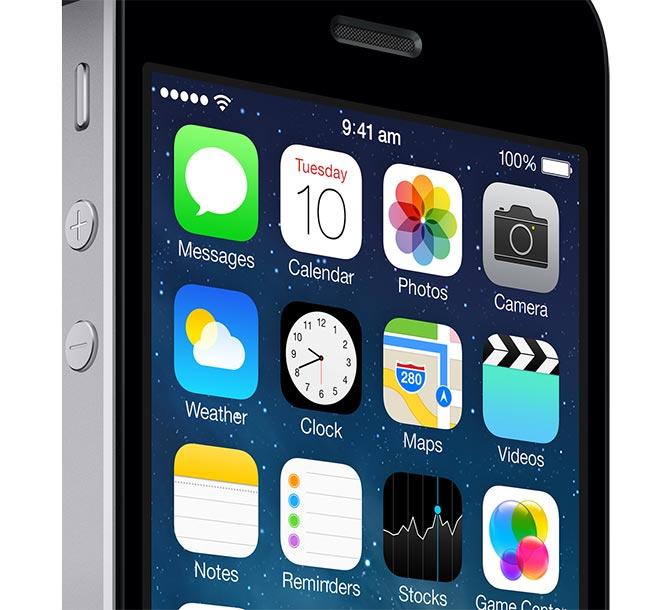 With the Apple fan community waiting eagerly for the expected launch of iPhone 6 on September 9, rumours this time are not leaving any part of the phone untouched: from screen size to device options to memory.
History has shown that many a times these are mere wishful thinking. There have even been instances where fans have actually created a decent looking imitation prototype that looks like the supposed new device!
Here is a round up of the major speculations that are keeping the Internet abuzz over the past few weeks.
Two iPhone 6 models
Just like how iPhone 5C and iPhone 5S was released, this time too iPhone 6 will be released in two different models. It is also being told that makers of Apple iPhone may switch from the conventional naming methodology and name the new iPhone 6 as iPhone Air.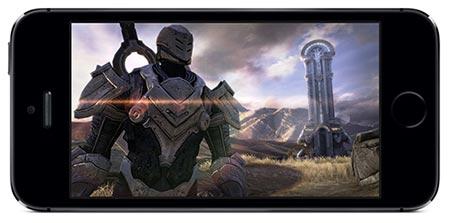 Larger screen
It is being expected that iPhone 6's screen display size will increase. It has come to the notice of various tech bloggers that Apple is working on two different display sizes -- a 4.7-inch and a 5.5-inch display.
It is also being rumoured that the iPhone 6 might have Sapphire glass screen instead of the Gorilla glass, even though it is expensive.
GT Advanced Technologies Inc. is supposedly the company which will manufacture the iPhone 6's Sapphire display.
On the hardness scale, the only material tougher than sapphire is diamond and is around 67 per cent heavier than Gorilla Glass. Other commonplace uses of sapphire in everyday life include glass on watches, semi conductors and barcode sensors, where the material is chosen due to its ruggedness.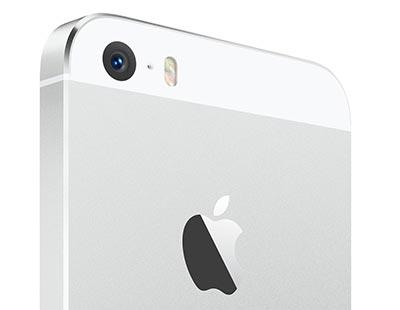 Better camera
The iPhone 4S, iPhone 5 and iPhone 5S all use an 8MP sensor and iPhone 6 is slated to come with a 13MP camera sensor. There are improvements expected in the iPhone 6 camera hardware as well as those related to the camera stabilisation, to keep abreast of the changes made by competitors to their flagship products.
HTC released HTC One (M8) and the most talked about feature of HTC's latest flagship smartphone is its Duo Camera. It has two sensors -- a 4.1 megapixel (UltraPixel) main sensor and a 2 megapixel depth sensor.
HTC has also reduced the auto-focus time on the new phone down to 300 milliseconds but did not include Optical Stabilisation as it is not compatible with the dual camera setup.
Samsung Galaxy S5's camera is soundly beaten by the Lumia 1020's camera on the detail stakes. Lumia 1020's camera is the only smartphone with a 41 megapixel camera sensor while Samsung's camera is 16 megapixel sensor with a focal length of 31 mm.
Better battery life
With bigger and better performing iPhone 6 which is/are going to be released in the market, a better battery is also being proposed. One of the phones might carry about 1900mAh and other one around 2900mAh as compared to the present battery of 1590 mAh in iPhone 5.
The Nexus 5 battery is a 2300mAh unit, while Samsung Galaxy S5 uses a 2800mAh and HTC One M8 uses a 2600mAh battery.
With tons of wireless charging accessories in the market and Nokia already having developed one, there could be a chance that Apple might introduce a wireless charging option.
New design
It is being rumoured that iPhone 6 has the power button positioned on the right side of the device, instead of on the top panel when compared to the previous iPhone models. There are speaker holes at the bottom of the phone, alongside the lightning port and 3.5mm audio jack.
For its lightning connector, it appears that Apple might introduce a reversible USB cable. This will let users plug in the dock without worrying which side is up.
Apple is supposedly designing the iPhone 6 similar to the iPad mini and it might also have edge-to-edge feature (Edge-to-Edge display is where manufacturers place a screen such that the edge of the phone and the screen coincide, making a bezel unnecessary). Also the new iPhone might carry the NFC tag. Apple fanboys are also keeping the Internet buzzing with reports that the new iPhone might also have a backlit Apple logo.
Better processor
The new iPhone 6 may feature a more powerful application processor. It is observed that Apple has made similar moves in the past. Rumours suggest that Apple will make the two chips -- believed to be the 'A8' -- in different fabrication plants using different processes. The handset will reportedly be powered by a 2.0 GHz A8 chipset whereas the current A7 chipset runs at a clock speed of 1.3GHz.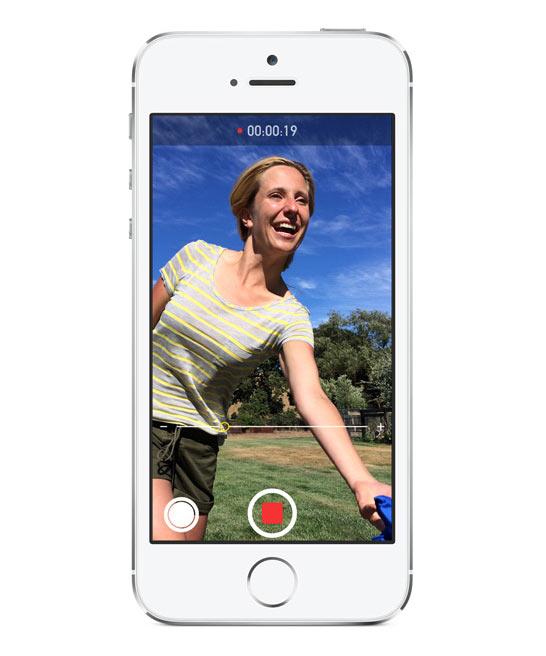 Storage capacity
The smaller sized version of iPhone 6 is expected to feature a maximum storage capacity of 64GB, while the 128GB version could be released for the bigger sized version of iPhone 6. It is uncommon to have 128GB storage facility in the phone which is today observed in Ultrabooks and Macbook Air having 128GB to 512GB flash storage.
It is interesting to note that technology has evolved where computing capacity and memory of computers and phone are merging.
Sensors
Apple is known for adding features to the flagship iPhone model. Latest update was the addition of the fingerprint ID sensor in the iPhone 5S. The new iPhone 6 is said to have various sensors which could help in weather measurement, various health metrics measurement like heartbeat, blood pressure etc.
Apple did not announce an iWatch-tied Health Book app at WWDC, but it did unveil a Health app and the developer-focused HealthKit API. Apple has made its intention to be at the heart of the user's health needs -- from tracking their body parameters to helping store and retrieve electronic medical records. These sensors might be the next step in that direction.
iOS 8
Since Apple confirmed at the WWDC 2014 that it would release iOS 8 during fall and September marks the beginning of fall, iOS 8 may be released along with iPhone 6.
In iOS 8, the camera app is supposedly going to get even better. Apple added a time-lapse camera mode to iOS 8 beta 1 in order to help users capture extended moments and automatically speed up the video with a higher frame rate.
Right before your iPhone or iPad battery shuts off, the last thing the device could potentially do is pin-point where you left it, whether it's between the couch cushions or still in the car.
Presently the beta version has real-time tracking, sonar-like ringing and message sending like services.
iWatch
It is being rumoured for quite long that there will be an iWatch from Apple. This time too there is talk in the tech community that the iWatch could be unveiled soon in direct competition with the Moto360.