The truth about six pack abs is this: You have them too; they've just been shy, under the layer of fat.
Remove that belly fat with this simple exercise and diet routine and start flaunting your six packs.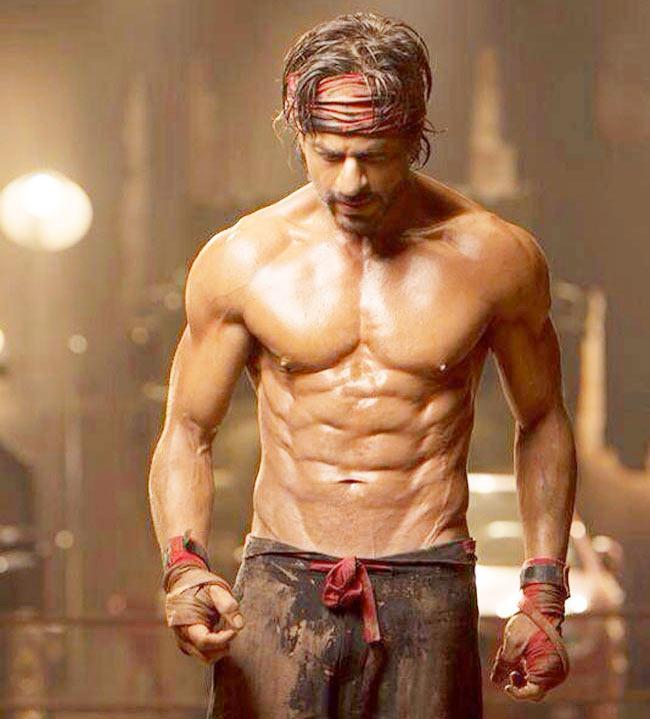 Before we get into this, what do you think is the truth about an easiest way to a six pack… those defined abs... a washboard belly? Call it whatever; it still eludes most of us.
Do you think it's the result of hundreds of crunches, expensive trainers, supplements, countless hours in the gym, or silicon implants? The answer is none of them. These are all myths.
Every time a superstar comes out with their shirtless rock hard abs, that's the myth that starts doing the rounds. But getting those abs are easier than that.
We all have abdominal muscles in our mid-section. These muscles support us in doing our everyday activities, from walking to sitting, to lifting anything, even breathing. So, if you think about it, these muscles get a pretty serious work out everyday! And you thought you weren't working out.
The size of these muscles varies according to your diet, exercise, etc. But we all have our own set of abs. So, if we have abdominal muscles, then why don't they show? Because they are covered under all the belly fat you have accumulated because of your sedentary lifestyle.
Yes, removing the belly fat is a key to showing of that washboard! Now, how do you remove that layer of belly fat? With the right combination of diet and exercise, you can reveal your rock hard abs. Any regular person can do it, so why not you?
Following this simple exercise and diet routine can help you a great deal in achieving those toned abs.
Workout
The exercise should be a high intensity circuit training programme, which first includes warm up, then strengthening and at last stretches. All have their own importance towards your body. Let us see the importance of each individually:
1. Warm up
A good warm up will gradually increases your heart rate, increases blood circulation to your muscles, tendons and ligaments, and mentally prepares you for exercise. Perform 10-15 minutes of really light exercise, like jumping jacks, a brisk walk or other light exercises, to get your muscles warmed up.
This will help them perform better, reduce the risk of muscle injury, and give you better results.
2. Strengthening
Strengthening exercise is a type of physical exercise where resistance training is used to induce muscular contraction, which builds strength, anaerobic endurance, and the size of skeletal muscles.
It can help you preserve and enhance your muscle mass at any age. Make strength training a lifelong habit and you will be on your way to a strong, independent, and vibrant life.
3. Stretches
The major benefit of stretching exercise is that it helps the muscle fibres relax, which in turn helps your body deliver nutrients faster to your muscles, thus improving muscle growth. With more muscles, your body will burn more calories at rest, and help you lose fat at faster rate!
Hold each stretch for 30-60 seconds. In your lower body, stretch your thighs, hamstrings, calves and your gluteal muscles, while in your upper body stretch your shoulders, triceps, back, chest, abs and your biceps after working out.
4. Nutrition
Besides, challenging and regular workouts, it's important to be on an extremely calculated nutrition plan. Calculation should be done in accordance with the right combination of protein, carbohydrates, and fats that too under the guidance of an experienced dietician.
Along with the right combination, timing of nutrition is extremely important. Make sure you get the right breakfast, pre-workout snack, post-workout snack, and meals through the day on time.
5. Breakfast
This is one of the most important meals of the day as it helps start your metabolism by normalising the blood sugar and also helps to stop cravings or bingeing or overeating later on. Some healthy breakfast options are:
Bowl of oatmeal with added almonds and fruits
Mix sprouts poha (sprouting of black chana and green moong dal) with buttermilk
Corn-paneer sandwich with apple cinnamon smoothie
Eggnog with multigrain toast
Green sprouted stuff besan chilla with buttermilk
6. Lunch and Dinner should include a mix of all the essential nutrients which in turn makes a complete meal. For example: a bowl of salad with vegetarian/non-vegetarian food, curd/dal and a portion of cereals. Here salad and vegetable provides you with minerals and vitamins and a combination of pulse with cereal makes it a complete protein diet.
Eat metabolism boosting foods like apple, spinach, tomatoes, cabbage, papaya, broccoli, green leafy vegetables, pineapple, grapefruit, lemon, garlic, onions, mangoes, cucumber, cauliflower, carrots and avocados. These fruits and vegetables belong to the negative calorie list of foods that will help you boost your metabolism.
Keep yourself hydrated throughout the day with healthy beverages like water/ tender coconut water/ lemon water/ vegetable soups (without cream or mayonnaise). One should drink at least 2 to2.5 litres of water in a day.
Now, you know the truth about six pack abs. The next time you see those defined six packs on someone, don't feel jealous or awed. You have them too; they've just been shy, under the layer of fat. So, remove that belly fat, and start flaunting your six packs.