He has all the #WednesdayMotivation you need right now!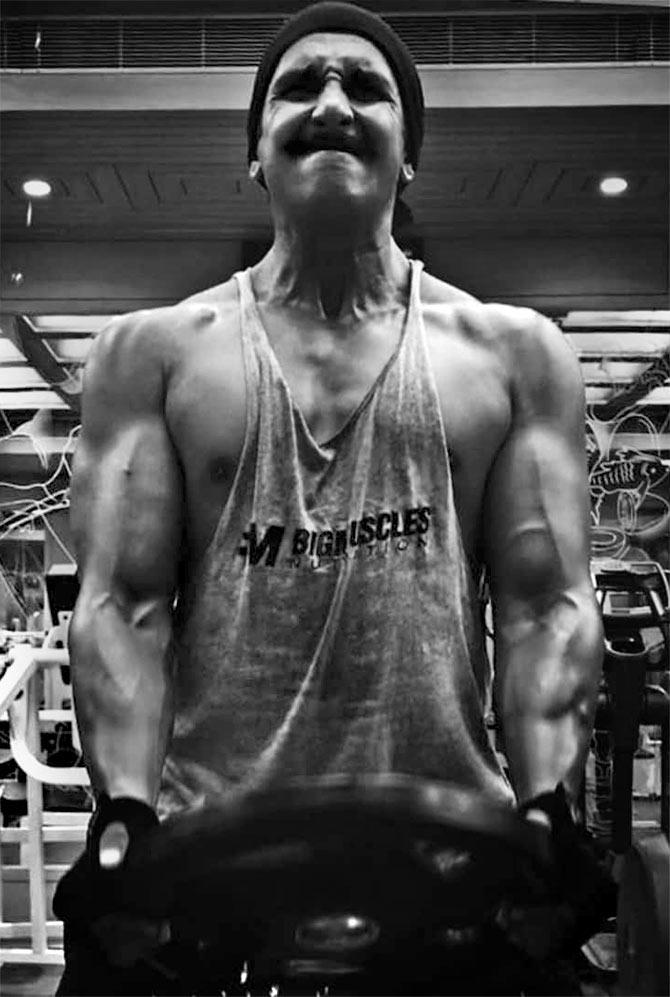 Photograph: Courtesy Ranveer Singh/Instagram
Drool! Ranveer Singh just uploaded the ultimate fitness pic of him working out in the gym.
His workout videos are driving fans and followers crazy, and if you have to see this pic of him working out, you'll surely shed all your mid-week laziness and head to the gym right now!
The poster boy of fitness in B-Town, Ranveer has often transformed his body for different roles, and his passion for fitness is no secret.
Scroll down for all the inspiration you need on a lazy Wednesday morning!