Gisele Bundchen shares the changes she made to her lifestyle to fight anxiety.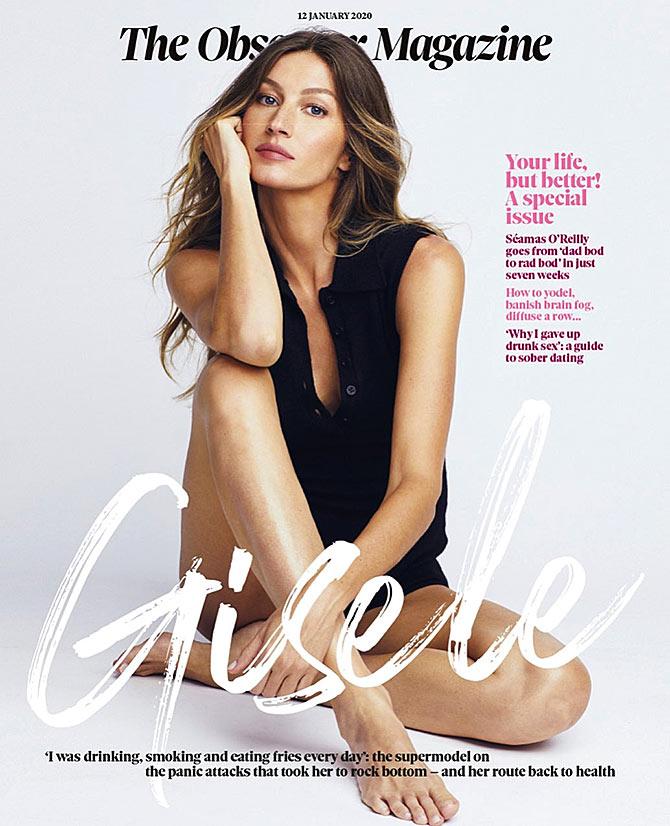 Brazilian model Gisele Bundchen looks picture-perfect and back in 1999, when she began her modelling career, she was branded as 'the body' by designer Alexander McQueen.
But in 2004, when she was 24, the Brazilian model hit rock bottom.
'I was eating steak and fries every night. I was drinking a bottle of wine and smoking cigarettes and having a mocha cappuccino for breakfast. That wasn't so good,' she revealed in an interview with the mag.
'I couldn't sleep because I was drinking so much coffee during the day,' she added.
All that took a toll on her health and it resulted in her developing severe anxiety.
'When I had a panic attack, I thought I was going to die. I was scared. I couldn't breathe.
And what I realised was that I am creating this for myself: we are creating the lives we are living with our actions and we have a choice.
'I chose to come into (my routine) because it was a tool that I found to heal myself,' she shared in her book.
That's when she took up yoga and meditation and embraced a new, healthy lifestyle.
She's shifted to plant-based meals as 'it makes her happier in her life.'
Gisele who turns 40 this year, doesn't look her age. 'I mostly like to be outside with nature, doing something physical like surfing, horseback riding, I play volleyball, run around with my kids or take my dog for a walk. I don't really exercise because I think I want my butt to look good or this way.
'It's important to do those things that really nourish you, benefit you, make you feel good.'