Eat right and sleep well, use breathing techniques, walk for 40 minutes a day to bust your stress, says Dr Ramakanta Panda.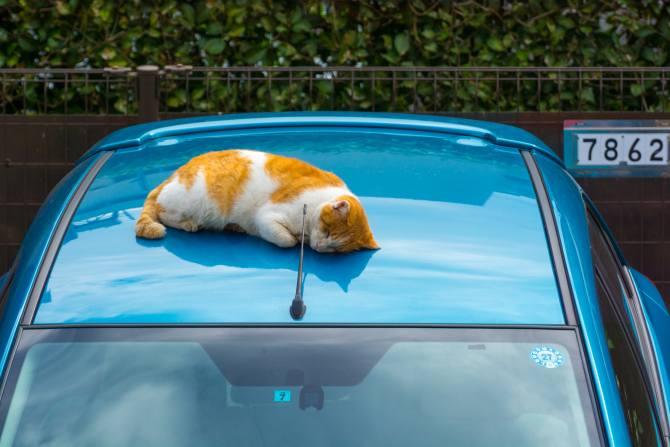 Photograph: Yoshikazu Takada/Wikimedia Commons
Vibha Dixit, a 33-year-old professional, works late into the night and wakes up late. Her work hours are erratic and there is the constant race to stay a step ahead of her competitors and move up the professional ladder. Work is stressful and leaves no time for herself. She hasn't exercised in months because "there is no time for exercise," she says.
Bouts of acidity have become common and she is putting on weight. Her doctor has declared she is a potential diabetic and is at risk for heart disease.
The problem with Dixit is clearly her sedentary lifestyle. Physical inactivity can have serious implications for people's health.
The World Health Organisation (WHO) has time and again warned that a sedentary lifestyle could be among the 10 leading causes of death and disability. It increases the causes of mortality, doubles the risk of cardiovascular disease, diabetes, and obesity, and increases the risk of colon cancer, high blood pressure, osteoporosis, lipid disorders, depression and anxiety.
According to WHO, 60 to 85 per cent of people in the world, from both developed and developing countries, lead sedentary lifestyles, making it one of the more serious, yet insufficiently addressed, public health problems of our time.
It is estimated that nearly two-thirds of children are also insufficiently active, with serious implications for their future health. Added to Dixit's sedentary lifestyle is her poor diet and late night eating habits.
She has to incorporate moderate physical activity for up to 30 minutes every day, tobacco cessation, and healthy nutrition.
She could also check for genetic risk. Her lifestyle, coupled with high levels of stress, put her at risk for diabetes.
According to the American Diabetes Association, the risk of developing type-2 diabetes is:
One in seven, if one of your parents was diagnosed with diabetes before the age of 50.
One in 13, if one of your parents was diagnosed after the age of 50.
One in two, if both your parents have diabetes.
She should immediately check for measurable indicators and get into self-monitoring mode about her health. These are body mass index (BMI), high blood pressure, elevated triglycerides and cholesterol levels.
The good news for Dixit is that the Diabetes Prevention Programme study, a large study of people at high risk for diabetes, has suggested that weight loss and increased physical activity can prevent or delay type 2 diabetes. Blood glucose levels also return to normal in some cases.
Quick Tips
Eat right and sleep well: Eat a low-sugar, high-protein balanced diet. Sleep is a critical recovery period. So you might want to cut down on the late dinner post work, but best to not cut down on your sleep.
Practise some form of exercise: Not having time to exercise is the most outdated excuse in the world. A 40-minute walk, always using the stairs, and getting up from your work desk every half hour are all easily possible.
Use breathing techniques: When racing thoughts keep you from falling asleep or you wake up in the night and can't get back to sleep, learn some methods of breathing from a yoga guru. If you have time, on your day off, go for a yoga class or sign up for some form of group rejuvenation activity.
Schedule your day: We think that if we work the full eight to 10 hours, we'll get more done. Instead, productivity goes down and stress levels go up.
The better approach is to eliminate interruptions. International studies have shown that if we have intense concentration for about 90 minutes, followed by a brief period of recovery, we can clear the build-up of stress and rejuvenate ourselves.
Self-monitor your major health indicators: This is the best way to be healthy.
Dr Ramakanta Panda, is Vice-chairman and MD, Asian Heart Institute, Mumbai.
Also Read: Amazing! From an Indian village to one of the world's finest heart surgeons