Hate being body shamed? It's time you learnt to love your body.
Neharika Gupte presents five simple tips on how you can take charge of your health and stop agonising about your weight.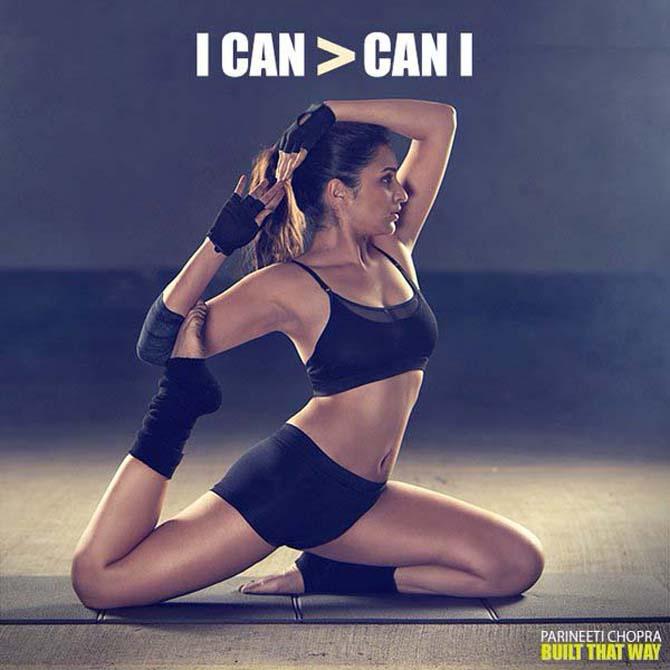 Finally we have a word for the way people make us feel about our bodies. It is called #bodyshaming dear readers and it is a thing which is sadly trending.
But whether our friends do it in jest, family does it for 'health' reasons or relatives use it to make small talk, or when even we girls do it to 'goss', at the end of the day the only person whose thoughts matter is you.
What do you tell yourself when you look in the mirror, the first thing in the morning, the last thing in the night and then several times a day?
Do you look good, do you look thin, fat, healthy, happy?
The character Aisha in my book Adulting (HarperCollins India) has a hard time reconciling a past image of herself, where she's thin but unhealthy, with her new, fuller self.
She is a social media influencer and while online trolls trash her for putting on weight on public platforms, she disses her own body several times a day in the mirror.
This is what I wanted to bring out clearly through my book. A true-blue Delhite, this is relatable to me and what a lot of what young people I know have borne growing up.
The experiences Aisha goes through are real. Young girls and guys battle with them everyday and it affects our happiness.
Here's how to stop the war and become friends with your body.
Define what you want for your body in the next 6 months, a year, the next 60 years.
Revisit this list every month. I promise you, you will loathe missing a workout or yoga class when you decide you want to be an active senior citizen or still be able to touch your toes at forty.
Mirror mirror, don't talk back
What do you tell yourself? Do you accept your current state -- happy, sad, chubby, thin, healthy -- acknowledge it first. It can be good, bad, ugly (excuse the pun).
Decide the action you'll take, strategise it to implement it and move on. This is to avoid making false promises with yourself of: dieting from tomorrow, working out from tomorrow.
Make a plan, make it start next week if you want. But you have to write it down.
I have done this and I have not missed a single workout since May.
Remember, this is your life. So seize the day now. Don't ever look into those eyes in the mirror with a failed promise, and if you do, find the why, fix it and move ahead.
Don't be harsh, but do acknowledge that weeks of not living up to your own vision may be the beginning of a negative self-image and a whole different Pandora's box.
Feeling good is looking good
I always say that. (Aisha does too!) I have been horrible at working out all my life and the least consistent person when it comes to a routine.
But when I decided to begin working out for my mind rather than my body, holy sneakers, it worked!
Like a protein shake. It calms you, clears your mind, does the healthy thing your body's hormones are supposed to do.
Whether I lost weight or not is a different story, but the jabs about looking good or not looking good don't even matter because of all the feel-good endorphins running through my body. Try it for yourself.
No this isn't one of those woo woo kind of write-ups about holistic eating and being kind to animals.
This one is a hard-hitting statement on the basis of months of lifestyle changes, food documentaries, online research and full on weight loss.
Processed food is garbage. Sugar and flour -- extreme moderation required.
I could feel the difference in two weeks. If you are able to cut it off your diet or substitute it completely, kudos to you.

I would say educate yourself. There is enough stuff to watch on Netflix about food.
If you focus on a clean diet, everything else will fall into place, including energy levels, sleep cycles and so on.
There is a lot of research on how mainstream diseases and illnesses can be managed with lifestyle changes and especially changes in food habits.
Kill 'em with silence (or however you see fit)
All this comes full circle when you think back to the trolls who talk about your weight or how you look.
When you've put this much thought into your body and have so much clarity about what you're doing for it, it doesn't matter what people say.
When they say you look good, you won't end up cheating on your clean diet.
When they say you're putting on a bit, you won't end up binge dieting. You'll know exactly why you're doing what you're doing.
That is what it's all about, the integrity towards the body you live in.
Neharika Gupte is the author of the recently released book, Adulting.