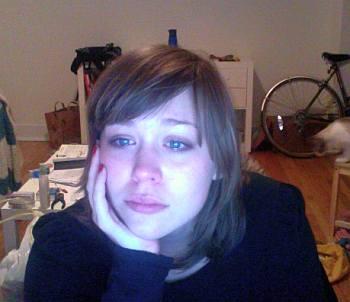 Shameem Akthar, yogacharya trained with the Sivananda Yoga Vedanta Centre, takes you through five questions that will give you the right answers about puffy eyes and how to avoid getting them.
Celebrities conceal puffy eyes, a common problem, by wearing dark glasses.
Puffy eyes make a person look older or haggard, but it is not only a problem of aging, but also of lifestyle.
It has triggers that many of us are aware of -- late nights, irregular schedules, stress, drinking alcohol regularly, late dinners and diets that favour salt and processed foods.
While these are the main triggers, the exact reason that the skin puffs under the eyes is fluid retention usually caused by inflammation.
Some common causes are:
Lack of right nutrients
Too much salt from junk/processed food
Too little protein
Eating too much ready made/packaged foods
Choosing the wrong dressings for your salad… while salads are a healthy option, but you could choose the wrong dressing
Photograph: Kitty Cleaveland/Creative Commons