Here's an easy to follow post-binge fitness plan to detox and shed the fat in 4 weeks.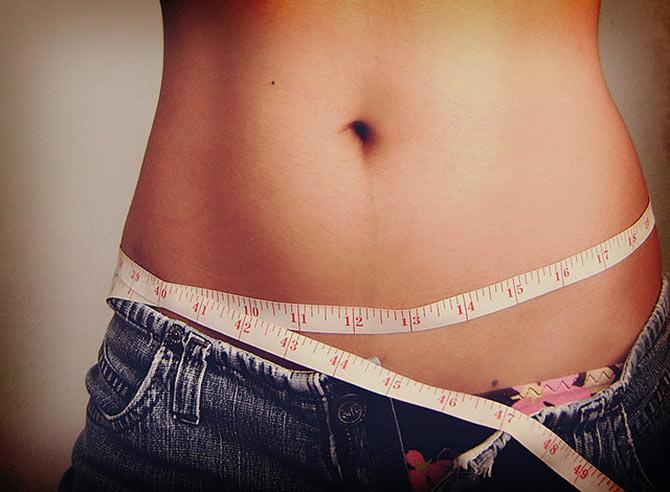 So you have made the most of the festivities, enjoyed the drinks, glorious foods and the fun times?
Now you are left with a horrible few extra kilograms and a sluggish body. Let's get you into repair mode!
First, know that you will knock off the weight by the end of the month if you follow this plan closely.
Second, you need to then put it out of your mind. Yes, you heard right, do your hard work and leave the rest to time... confidently!
Cleanse your stomach
A couple of weeks of rich food indulgences and erratic eating timings have left your stomach and body in a mess.
It's time to move it all out with good fibre and roughage; and then nourish yourself with high quality light foods that your body will relish.
Photograph: Russell James Smith/Creative Commons
Here's a party recovery diet for you:
Breakfast
Oats/muesli with skimmed milk
Fruit of choice
Light tea/coffee
Mid-morning
Handful of nuts
Fruit juice/smoothie
Lunch
Whole grain sandwich with low fat filling of veggies OR chapatti and vegetables
Evening snack
Light tea/coffee
Light yoghurt with fruit
Dinner
(Eat your dinner at least 3 hours before bed time)
Chicken/fish/lentils and pulses lightly cooked
1 serving of wholegrain bread/ whole wheat pasta/rice/chapatti
Salad
Now that you have made your tummy happy, it is time to shake off the all the unwanted fat.
Exercise mode
Set aside 30 minutes 6 days a week for a brisk walk/jog/run. Pop in your favourite music, gear up and off you go, no matter what time of day it is. No excuses, this has to be done!
Surya Namaskar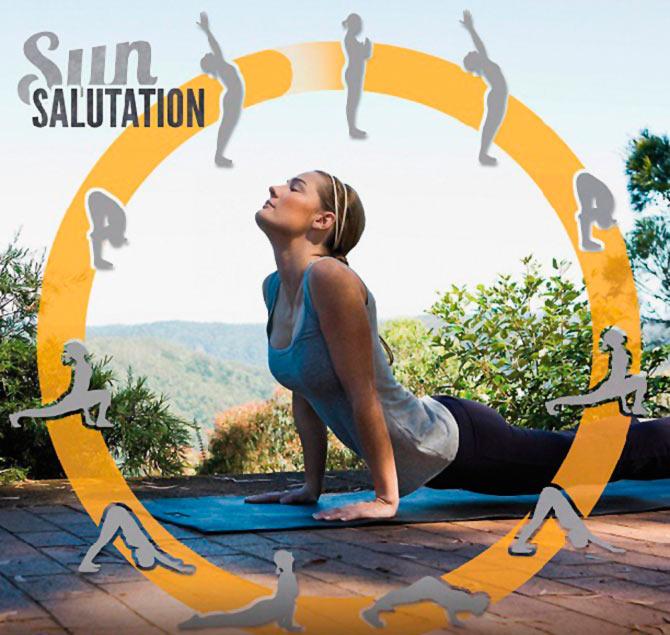 Photograph: Tribesports/Creative Commons
Practice Surya Namaskar 6 days a week too. Start with as many as you can and add 2 more every day.
After a few days, start varying the speed. Do 2 slow, holding every position for 3 breaths, then do 4 fast, 2 slow, 4 fast and so on. This gives you a double advantage of full body muscle tone and fat burn.
How to do the Surya Namaskar:
Stand with your hands in prayer position at your chest
Reach your arms up overhead and bend slightly backwards looking up
Bend your hips and knees while keeping the arms up
Lower your upper body till it is parallel to the floor
Place both your hands on the floor
Step back all the way with your right leg
Take the left leg back next
Lower your body to the floor
Pull up your upper body into Cobra position
Next raise your hips all the way up into an inverted V or Downward Dog
Step your right leg forward
Step your left leg forward
Get your hands off the floor in table top position
Raise your torso and arms up
Then come up to standing
Lower the arms to your chest
Please note: This fitness plan is for those who are not on a diet or exercise regime. If you already are on one, please consult your trainer or dietician to guide you as per your individual needs.
Please consult your doctor before beginning this fitness plan.
Also See
10 reasons why Surya Namaskar is good for you
Lead image used for representational purposes only. Image: Helga Weber/Creative Commons