The actor's photograph flaunting her stretch marks has been liked by nearly 7 lakh followers on Instagram.
Parineeti shared this photograph on Instagram flaunting her stretch marks in a crop top.
Photograph: Kind courtesy Parineeti Chopra/Instagram
Parineeti Chopra recently posted a picture on Instagram wearing a black crop top with a denim jacket.
Some of her fans were quick enough to zoom into the photograph and spot her stretch marks.
Unlike in the past where actors have been ridiculed for their scars and marks, Parineeti's fans lauded the actor for not hiding her marks.
One of her followers vaibhav_chhaya wrote next to her image: "Hey pariniti.. proud of you. U broke the stereotype.. stretch marks is no more issue of shame.. thanks"
"Not just stretch marks,, signs of hardwork" wrote another.
The post has since been liked by approximately 7 lakh people on Instagram.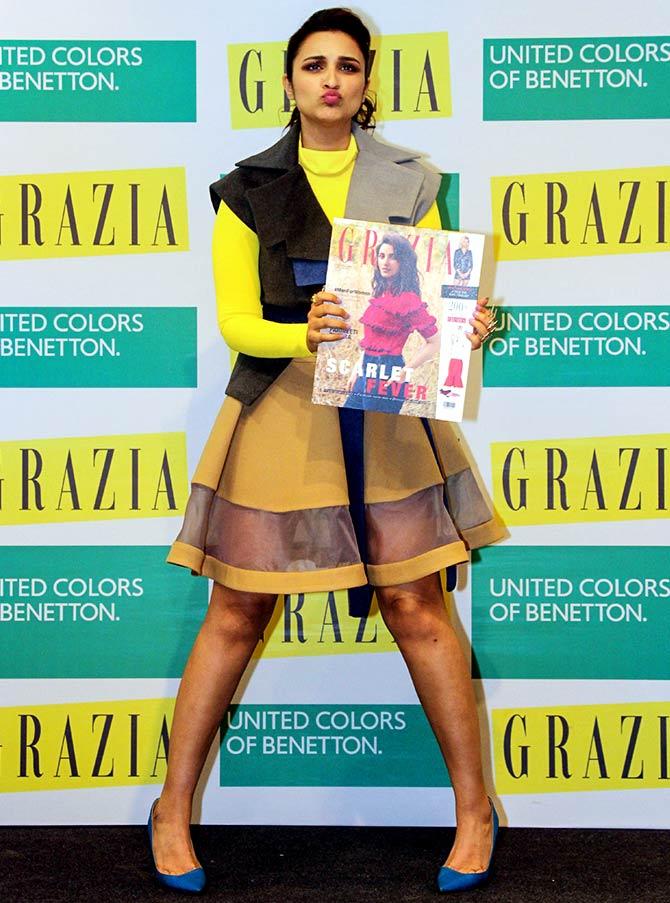 Parineeti reveals her latest Grazia cover.
Photograph: Pradeep Bandekar
The actor later posted an image of her latest Grazia cover flaunting her fit frame and wrote: 'So excited for this one!!! I think red is my favourite colour'
Earlier this month Kareena Kapoor Khan was criticised for sharing a Photoshopped image of her post pregnancy fitness on Vogue's January cover.
However, Parineeti has never shied away from talking about her weight or fitness struggles.
"I used to be 86 kilos; I used to wear size 38. Right now, fitting into a jeans of size 30 is a big achievement," she'd said about her weight loss journey.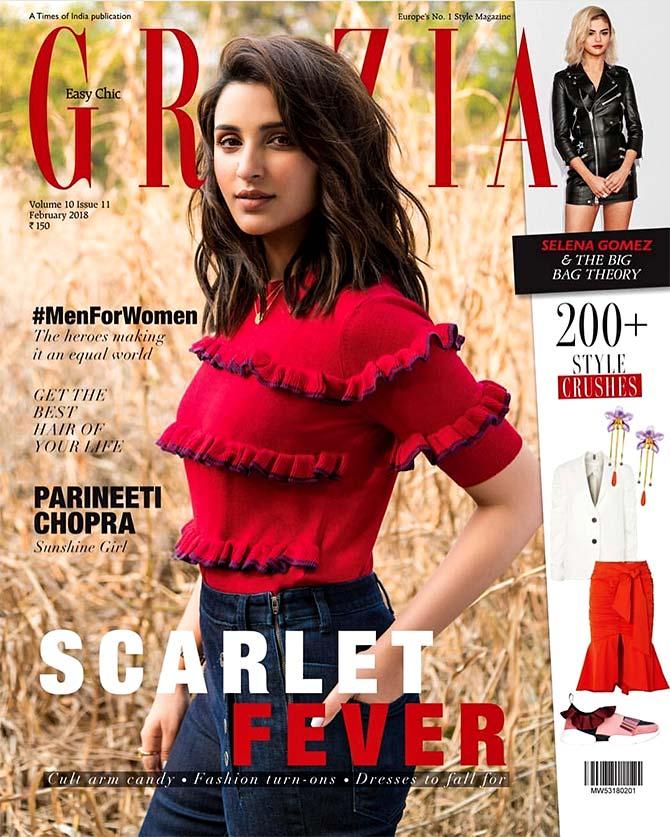 Parineeti on Grazia's February cover.
Photograph: Kind courtesy Grazia
While working on the film Daawat-e-Ishq, the actor had revealed how she'd given up on her favourite food while following a strict diet and fitness regime.
"I gave up pizza! It's my first love. I can let go of anything but not pizza. But I didn't have a choice."