Not sure? Here are some clues...
Photograph: Hitesh Harisinghani/Rediff.com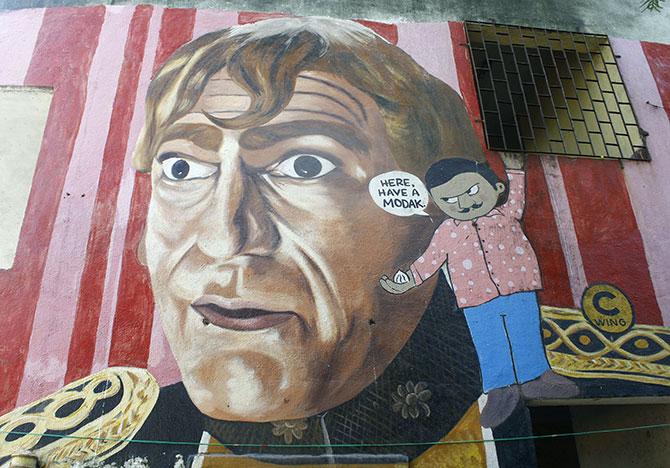 Can you guess which the coolest Indian neighbourhood is?
It ranked 15th in a Time Out guide, which listed the 50 coolest neighbourhoods in the world.
Type your answer in the text box below and find out if you are right.
Here are some hints to help you along.
>> It is situated in a mega-metropolis.
>> Known for its small, leafy lanes, sea-facing vistas and old bungalows, it is home to some of Bollywood's biggest stars.
>> It oozes of 'urban coolness' and its streets are dotted with crosses and churches.
>> Overlooking the sea front, it initially was a sleepy fishing village. Today, it is a thriving neighbourhood, with a beautiful mix of old-meets-new.
>> It hosts many restaurants and pubs and is a shopaholic's paradise.
Think you know the answer? Then type your answer in the box below.