Here's what the hottest and the most glamorous names in showbiz have been up to!
Miley Cyrus is on an IV drip (but there's no reason to worry)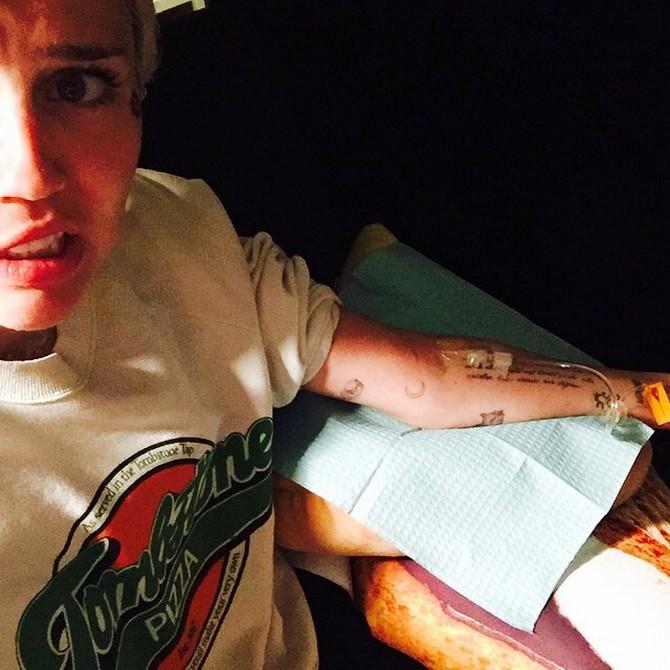 Pop star Miley Cyrus has revealed she and her friends use an IV drip at home as a means of pumping nutrients into their blood in order to perk them up.
Cyrus, 22, appears in some behind-the-scenes photos with the IV attached to her arm, while in other pictures posted on Instagram the pop star's friends can be seen getting the same treatment, reported Femalefirst.
Other famous names said to be fans of the unusual treatment include Rihanna and Madonna.
Source: PTI
Photograph: Miley Cyrus on Instagram
---
Nicole Scherzinger wants you never to cease challenging yourself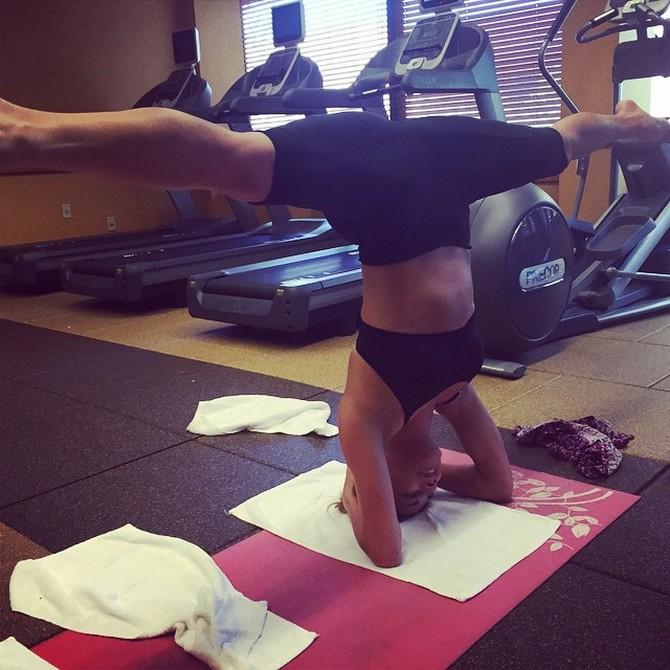 Nicole Scherzinger seems to follow a healthy lifestyle to nurture her mind, body and spirit, as she shared a picture of herself doing a perfect split mid-headstand.
The former Pussycat Dolls member shared a picture of her doing a yoga move, on Instagram and wrote some words of wisdom to support it in caption that one should never stop stretching and challenging oneself, E! Online reported.
The 36-year-old singer was wearing a black sports bra and matching leggings in the picture and proving that she works hard to maintain her rock-hard abs and toned legs.
Scherzinger previously mentioned in an interview that she also opts for dance and cardio to stay in shape and hates following diet schedules as she is a great foodie.
Source: ANI
Photograph: Nicole Scherzinger on Instagram
---
Jennifer Aniston admits to cheating too! (So don't beat yourself up!)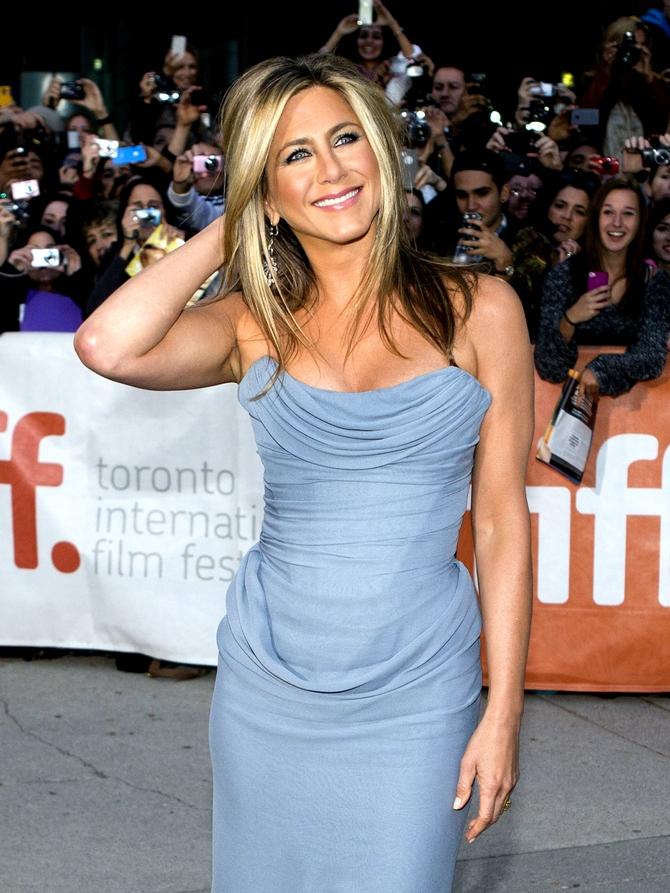 Actress Jennifer Aniston has admitted she has a cheat day once a week.
The 46-year-old actress said on rest of the days she tries to watch what she eats by sticking to a strict low-carb, gluten-free diet filled with lots of fruit and vegetables, reported Contactmusic.
"On Sundays I eat whatever I want. Otherwise, I stick to a low-carb, gluten-free diet with lots of protein and vegetables.
"I love brown-rice bread -- it's really good for you. Just put a little coconut oil and sea salt on top. Delicious," she said.
The Cake star, who is engaged to Hollywood hunk Justin Theroux, said she also combines her diet with a gruelling workout routine in order to stay in shape and keep her fitness levels up.
"My workouts are usually an hour to an hour and a half, four to five times a week.
"But if I don't have much time I can cram a lot into a half hour. I'll do 10 minutes of cardio then circuits. (Three sets of three exercises): lunges, squats and push-ups. I just go hard for 30 minutes without stopping."
Source: PTI
Photograph: Mark Blinch/Reuters
---
Miranda Kerr grabs life by both hands! (As should you!)
Supermodel Miranda Kerr said she tries not to take life too seriously and embraces everything that comes her way.
The 31-year-old actress -- who has four-year-old son Flynn with her estranged husband Orlando Bloom -- said she grabs life by both hands and embrace all of the ups and downs that come her way, reported Femalefirst.
"If I could say something to my younger self it would be, 'It's all part of an evolution. It doesn't matter whether it's positive or negative, it's an evolution.
"Understand what the end goal is, knowing that every day you're one step closer to getting there'.
"Life is about enjoying yourself and trying to make the most of moments. It's nothing to get too serious about.
"Even though I am a mother and I have a business to run, I feel like sometimes you can get too serious.
"Then it loses the fun and you have to wonder, 'Well, what am I doing this all for'," she said.
The blonde beauty believes her positive outlook on life is down to her Australian mother Therese Kerr, who taught her to work hard and have a strategic business mind.
"I've worked really hard to get where I am and that was instilled in me from a young age. And I've learned so much about life."
Source: PTI
Photograph: Ayyildiz Swimwear ad campaign
---
Jessica Simpson has some serious plans to expand her empire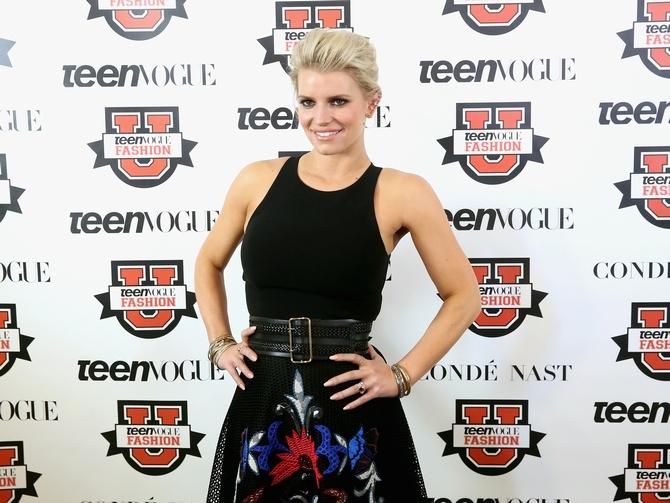 Jessica Simpson has collaborated with a big marketing firm Sequential Brands Group Inc to expand her 1 billion-dollar fashion and lifestyle empire.

The 34-year-old American singer said that she was extremely honoured to partner with Sequential Brands to continue the growth and integrity of the 'Jessica Simpson Collection', Fox News reported.

Simpson added that working together with the powerful management team at Sequential and with all of our trusted retailers and licensees, including Camuto Group, would be beneficial.
Source: ANI
Photograph: Rob Kim/Getty Images