Born in Michigan, to an Indian father and a Pakistani mother, she revealed her love for Indian weddings in an interview with Elle India.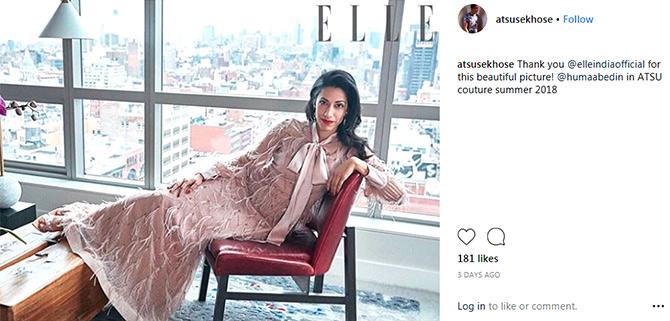 Huma Abedin began her career as an intern at White House.
She climbed up the ranks and during the 2016 presidential elections in USA, she was the vice-chair for Hillary Clinton.
A lot has been written about her representation in American politics, but little about her personal style.
That's one of the reasons why Elle India's photo-shoot with Huma is so special.
Dressed in lovely blush pink summer dress from Delhi-based designer Atsu Sekhose, Huma cut an impressive figure on the inside pages of the mag.
Stylist Malini Banerji rounded off Huma's look with Gianvito Rossi heels and red and black earrings by Hanut Singh.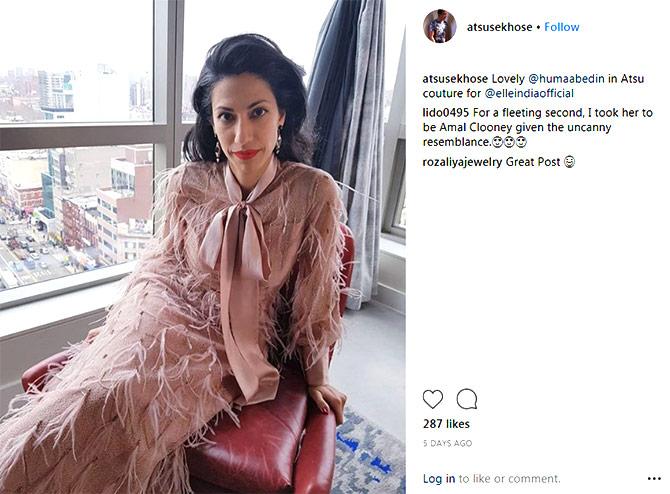 For the second look, she donned a vibrant green printed Johanna Ortiz dress with cold-shoulders, Samuele Failli heels and red lips.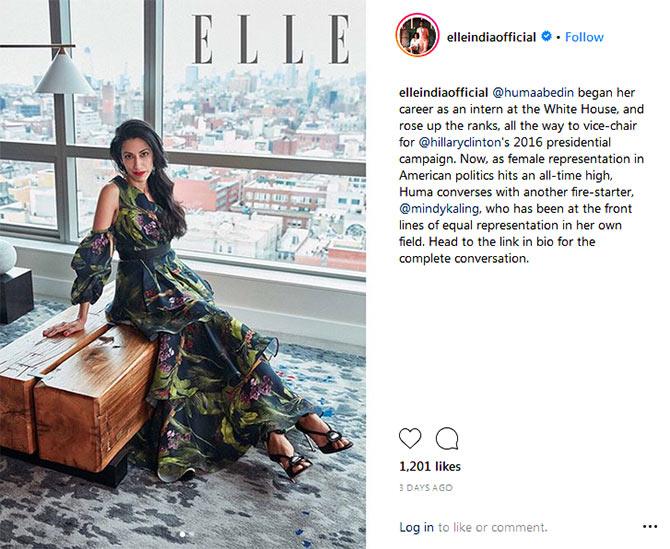 Shot at 50 Bowery in New York City by international photographer Takahiro Ogawa, the photo shoot gives Huma's fan a different perspective of her.
The mag brought together Mindy Kaling and Huma to discuss their roots, identities, motherhood, meeting Hasan Minaj and how they'd love to visit India.
In the interview, Mindy revealed that she hasn't been to India since she was 15.
Huma added, 'I feel like we've got to figure out how to get invited to an Indian wedding, so we can wear beautiful clothes for five days in a row and eat amazing food!'