The two power women are slaying it on international magazine covers. Tell us which one you like the best.
IMAGE: Priyanka Chopra on Complex magazine's June-July 2016 cover. Photograph: Kind courtesy Complex magazine
Earlier this week, international magazine Complex gave us a sneak peek into their June-July cover featuring none other than Priyanka Chopra.
Wearing a black sheer bodysuit, PeeCee is seen posing sensuously on a bed of colourful cash.
The loose hair, smokey eye makeup and black pointed heels add to the oomph factor.
Needless to say, we were instantly in love with this glam diva who's going places and raking in the moolah.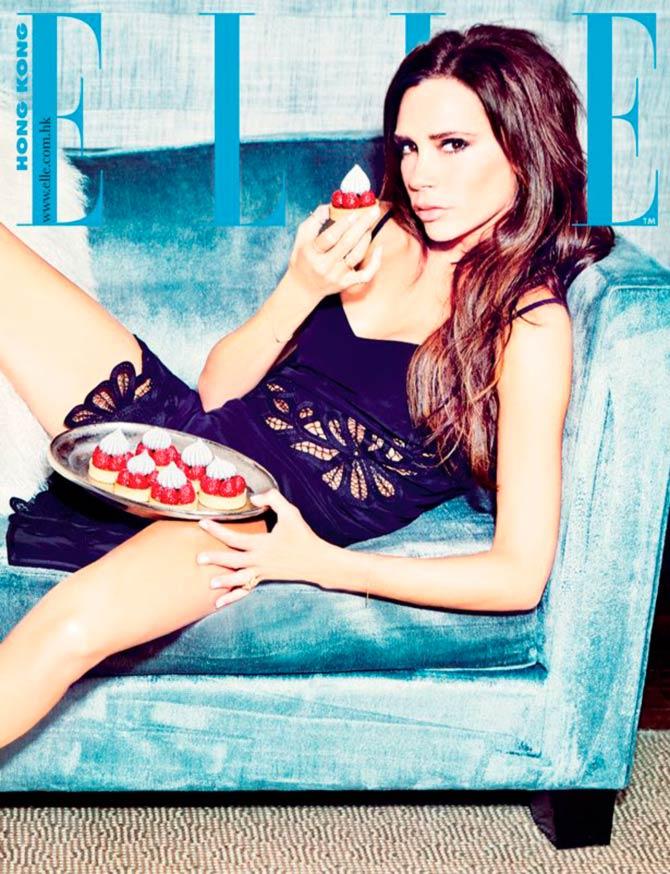 IMAGE: Victoria Beckham in Elle Hong Kong's cover. Photograph: Kind courtesy Elle Hong Kong cover
Incidentally, we also spotted Victoria Beckham in an equally racy cover for Elle Hong Kong!
The pop star-turned-fashion designer is seen wearing a cutout lingerie from her eponymous label posing with what looks like a plate of strawberry dessert.
Desirably sexy, isn't she? With a figure like that, it's hard to tell that she's the mother of four kids.
We are asking you, dear readers, what you think of the glamorous covers of these two powerful women.
Who do you think looks hotter -- Priyanka Chopra or Victoria Beckham?
Take the poll below and let us know
ALSO SEE
Kendall, Bella, Kate? VOTE for the best-dressed model!