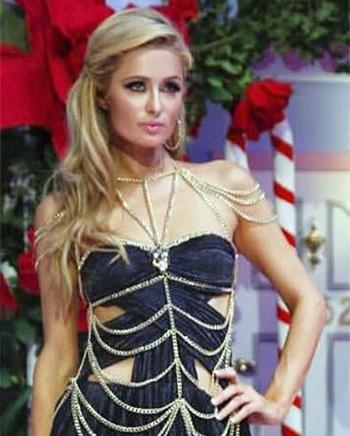 The weekly fashion round-up, where we bring you the latest on supermodels, style, designers and everything in between.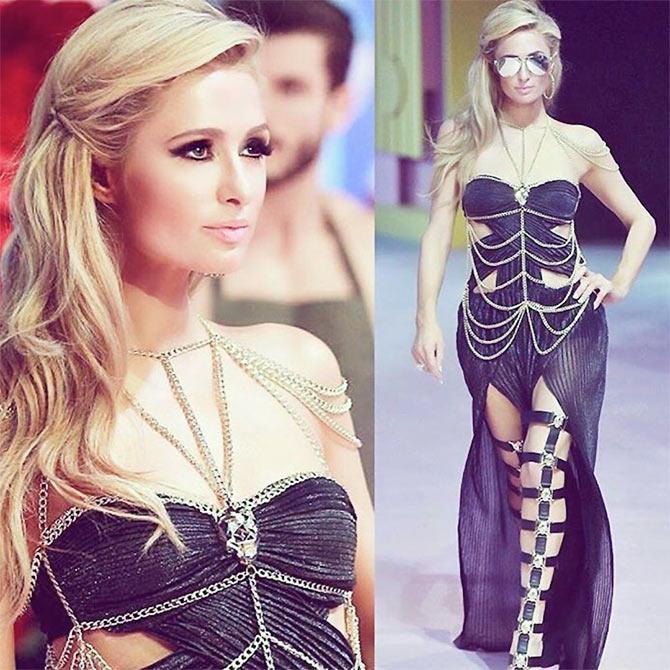 IMAGE: Paris Hilton in a Philip Plein ensemble at Milan Fashion Week Spring 2017.

Photograph: Kind courtesy Paris Hilton/Instagram
Look who returned to her runway days at Milan Fashion Week Spring 2017.
It was 35-year-old American model-socialite Paris Hilton who wowed us at designer Philip Plein show.
She glided down the catwalk in a black strapless, cut-out gown that featured an body chain around the bodice teamed with thigh-high gladiator sandals and metallic aviators.
Later, this 35-year-old American model-socialite posted a photograph on her Instagram page and captioned it as, "Last night was so much fun! Loved walking in@PhilippPleinInternational's runway show. His new collection is sick!!?? Those gladiator boots are everything! :)"
Just like her black number, the other creations worn by models like Karolina Kurkova were also bold and edgy.
And while Hilton turned into a model, singer Fergie and Fat Joe performed during the show.
*****
Harry, Kendall split again!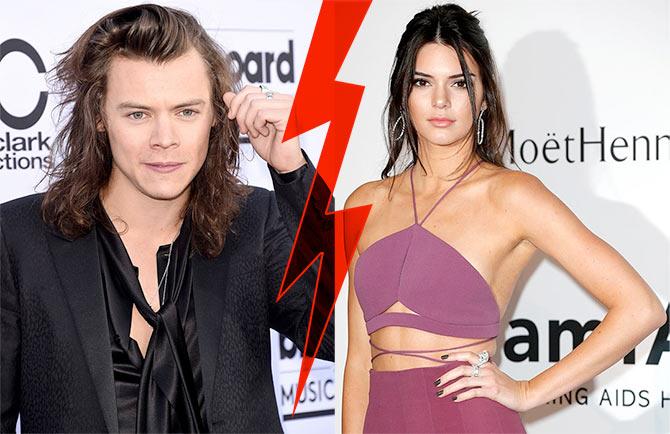 IMAGE: Harry Styles, left, and Kendall Jenner split again after rekindling their romance their romance.

Photograph: Ian Gavan, left, Jason Merritt/Getty Images
Model Kendall Jenner has reportedly split from on-and-off boyfriend Harry Styles.
The 20-year-old model and the One Direction star, 22, recently rekindled their relationship and enjoyed a series of dates in Los Angeles but Jenner has decided to cool things down because she "refuses to get caught up in Harry's drama," reported US Weekly magazine.
According to the publication, Jenner is moving on with 27-year-old rapper A$AP Rocky. Her decision to call time on the relationship comes just weeks after it was claimed she wanted to settle down with Styles. He has apparently been reluctant to get serious with Jenner, who he was first linked to in 2013.
"Harry has always been 'that guy' for Kendall. She would love to be in a real relationship with him, but he's always had issues settling down in the past with her because he has that rock star mentality," a source said.
****
Bravo Gigi!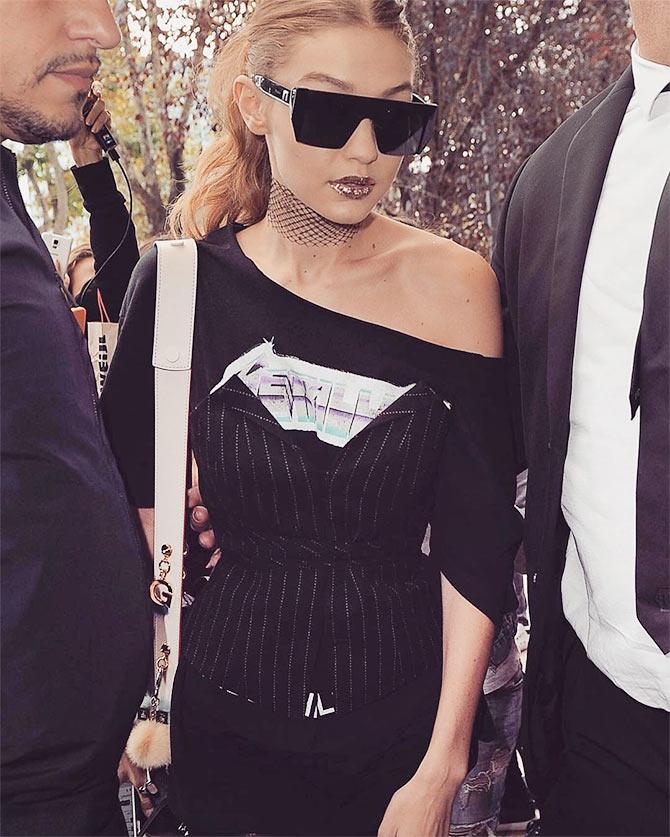 IMAGE: Victoria's Secret model Gigi Hadid after Max Mara show in Milan, minutes before she was 'manhandled' by a former Ukrainian television reporter.

Photograph: Kind courtesy Gigi Hadid/Instagram
Think hot, svelte models aren't strong enough to defend themselves?
Guess you didn't hear what Victoria's Secret model Gigi Hadid recently did.
When Gigi was leaving the Max Mara show at Milan Fashion Week Spring 2017 with her sister Bella Hadid, she was manhandled by a former Ukrainian television reporter who has pulled similar stunts in Paris, Los Angeles and Moscow. The stranger grabbed and picked her up on the street.
While Bella struggled to free her sister, Gigi gave the guy an elbow. Later the supermodel stood up for herself and tweeted, "I'm a HUMAN BEING—and had EVERY RIGHT to defend myself. How dare that idiot thinks he has the right to man-handle a complete stranger. He ran quick tho." (sic)
A video was also posted on the TMZ website that showed the entire footage of the incident.
But for a supermodel, the show must go on. Hours later, Gigi appeared on the runway in a glamorous avatar for Fendi.
*****
Who's Rosie Huntington-Whiteley's greatest influence in life?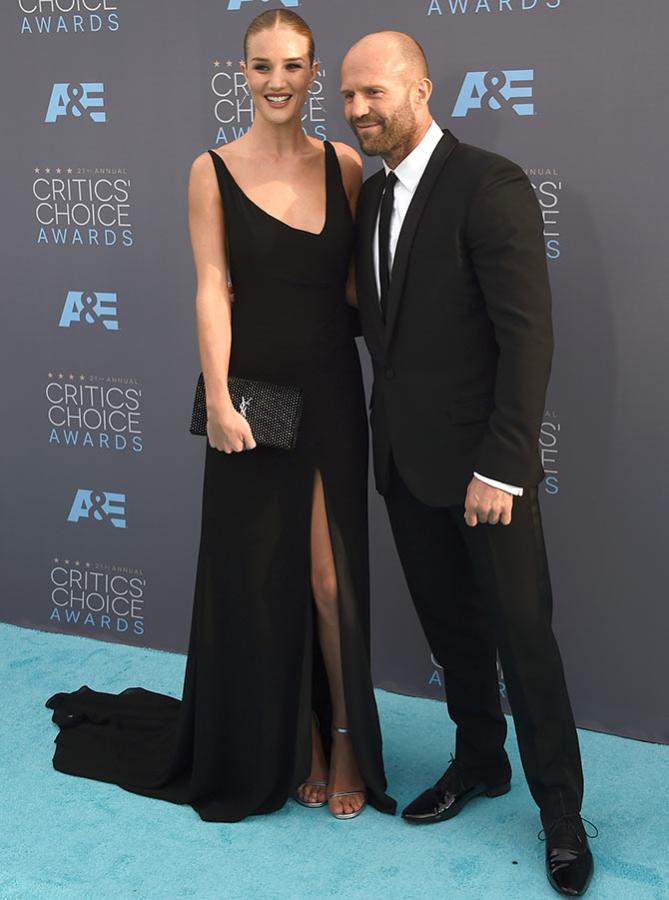 IMAGE: Model Rosie Huntington-Whiteley posed with her fiance actor Jason Statham.

Photograph: Jason Merritt/Getty Images
Model Rosie Huntington-Whiteley says her fiance action star Jason Statham has been the biggest influence in her life.
The 29-year-old model said she and Statham have an amazing relationship, reported Female First.
"I have an amazing relationship with my partner. He's by far the greatest influence in my life," she said.
The couple, who have been dating for over six years, decided to take their relationship to the next level earlier this year when the Spy actor popped the question with a five-carat Neil Lane diamond ring.
Despite getting engaged almost 10 months ago, the pair have remained tight-lipped on their wedding plans.
*****
Kate Moss' friend finds her romance WEIRD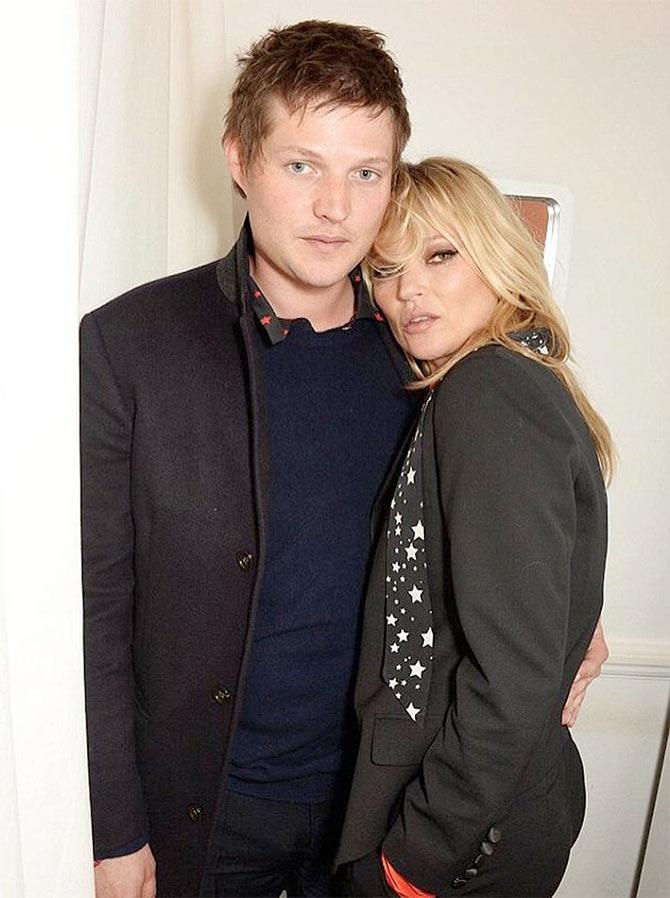 IMAGE: Supermodel Kate Moss, 42, (right) with boyfriend Nikolai von Bismarck, 29.

Photograph: Kind courtesy Kate Moss/Instagram
Kate Moss' friend Jo Wood has admitted she finds the supermodel's relationship with Nikolai von Bismarck "weird".
The 42-year-old supermodel has been romancing the aristocrat, 29, for the last year and though Wood, 61, insists they are "cool" together, she admits she found it strange when they first got together as Nikolai is good friends with her son Tyrone, reported Female First.
"It's so weird because she's my friend, but he is one of my son Tyrone's friends. I met him through my son. He is a nice guy and he's got good pedigree, which is very cool," Wood said.
*****
Behati, Adam welcome their first child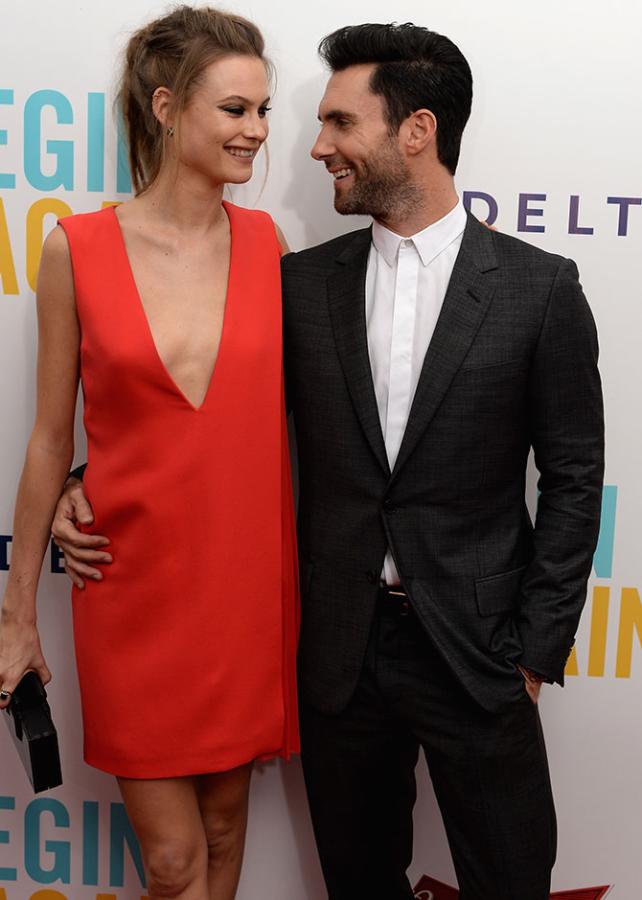 IMAGE: Victoria's Secret model Behati Prinsloo, left with her husband and singer of Maroon 5 Adam Levine.

Photograph:

Andrew H Walker/Getty Images
Maroon 5 singer Adam Levine and his model wife, Behati Prinsloo welcomed their first child, a baby girl named Dusty Rose Levine on September 21 in Los Angeles.
The 27-year-old Victoria's Secret supermodel gave a home birth in the LA surrounded by family, reports US Weekly.
According to an insider, everything went well and the "baby is beautiful."
"They're a very happy couple and excited to start their family. I can tell you they make very beautiful babies together," the insider added.
The 37-year-old rock star had even cancelled a Maroon 5 concert and has been reportedly by his wife's side all week.
"Maroon 5's Hartford show... is being cancelled due to the upcoming birth of frontman Adam Levine's baby," the band said in a statement posted on its website.
Expressing about how thrilled he was becoming a parent, the Animals singer had told in an interview in April, "I'm ready to be a dad. You're born to be a parent, that's what we're here for, really."
"All the other s--t is great, but it's not what we're here for," the then soon-to-be father said.
*****