These hot models are having a great start to the year. Take a loot!
It's been over a week since New Year's Eve.
Most of us are back to the grind after all that fun and merriment.
But these lovelies are still having their share of fun at exotic destinations across the globe.
Here's a peek of what these hot models have been up to.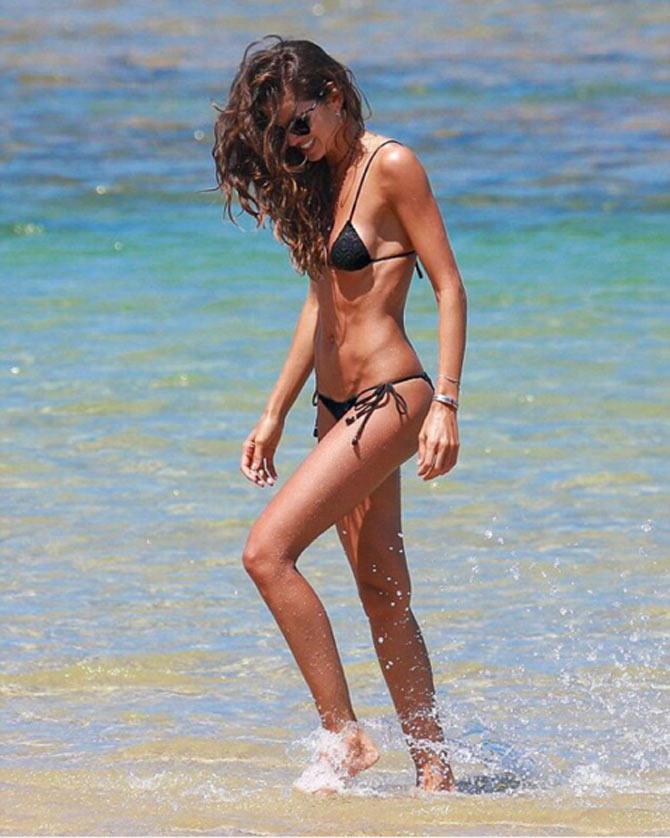 First up is Izabel Goulart.
Spotted in a tiny crochet two-piece, she has been spending all day getting the perfect deep bronze tan at a beach in Brazil.
Photograph: Courtesy izabelgoulart/Instagram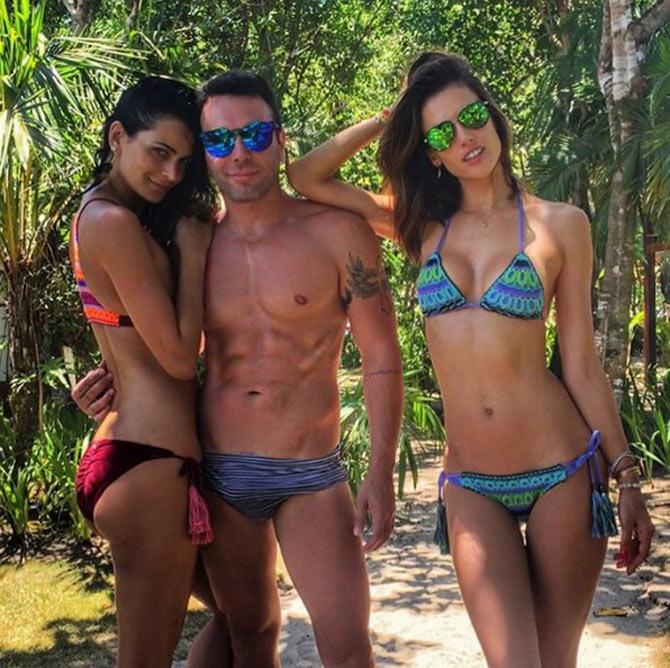 Victoria's Secret angel Alessandra Ambrosio is seen enjoying her vacation with friends in the lap of nature.
Photograph: Courtesy alessandraambrosio/Instagram
To make us more jealous, the 34-year old posted this picture of herself lounging in a hammock.
Photograph: Courtesy alessandraambrosio/Instagram
Meanwhile India's top model Pia Trivedi has been goofing around in Goa. Cute, no?
Photograph: Courtesy piaparadise/Instagram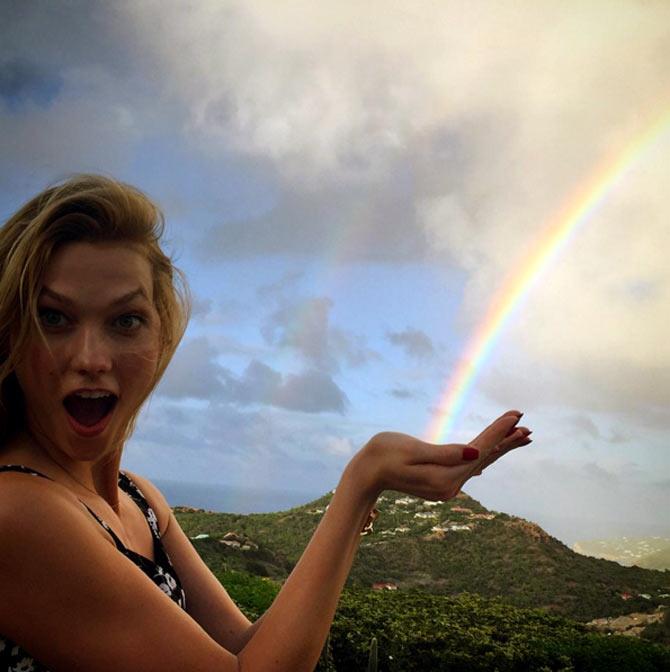 'It wasn't a pot of gold, but it was still pretty good' said Karlie Kloss when she posted this picture of her with a rainbow on Instagram.
How many of us have been lucky enough to witness a rainbow like?
Photograph: Courtesy karliekloss/Instagram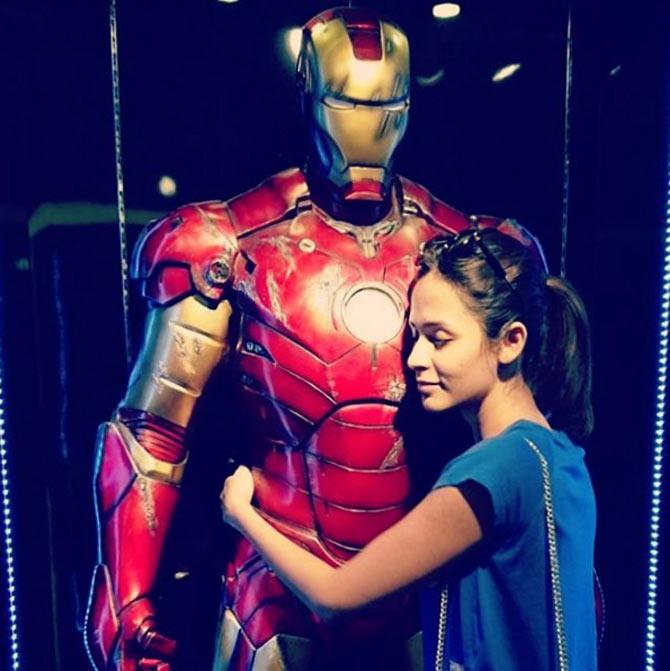 And Madhu Sneha is happy to have finally found her Ironman on her Singapore trip.
Photograph: Courtesy madhusneha6/Instagram

Then there's Erika Packard who has been into some serious retail therapy in Dubai.
Photograph: Courtesy erikapackard/Instagram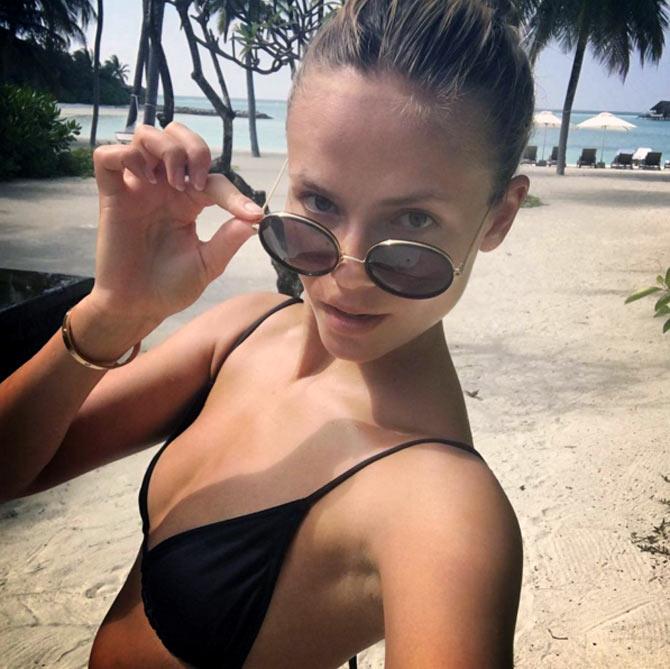 We also caught Natasha Poly flirting with the camera in Maldives. BTW, great pair of sunnies girl!
Photograph: Courtesy natashapoly/Instagram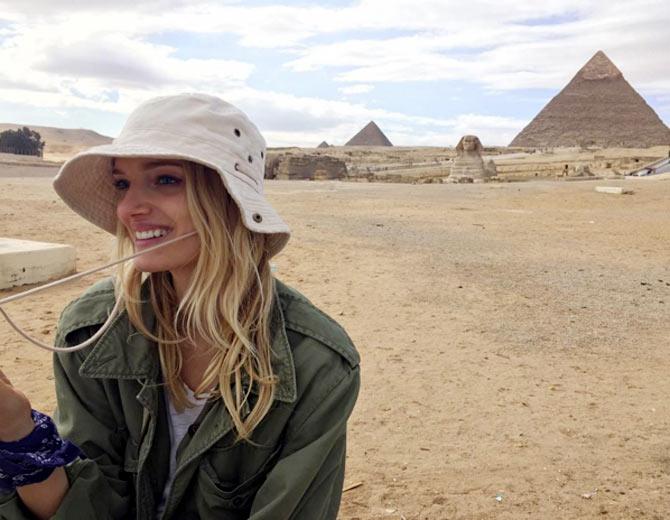 Lily Donaldson has been galloping through the Sahara in Egypt.
Can you spot the Great Sphinx of Giza in the background?
Photograph: Courtesy lilymdonaldson/Instagram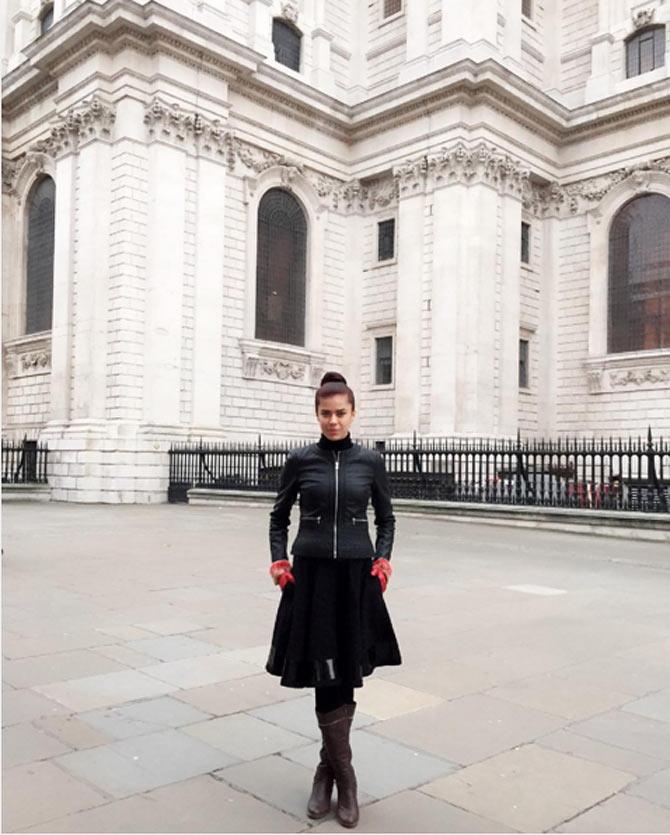 Even on her vacation, Sucheta Sharma is dressed for the ramp. The leather clad Indian beauty was touring through London's St Paul's Cathedral.
Photograph: Courtesy harrysuch/Instagram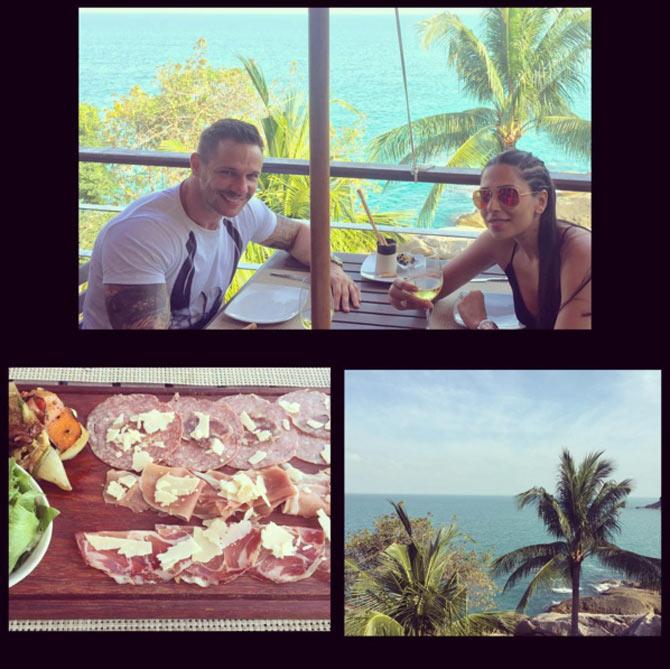 Here's Candice Pinto raising a toast to the beguiling beaches and scrumptious food in Koh Samui with her boyfriend Drew Neal.
Photograph: Courtesy ninjapinto/Instagram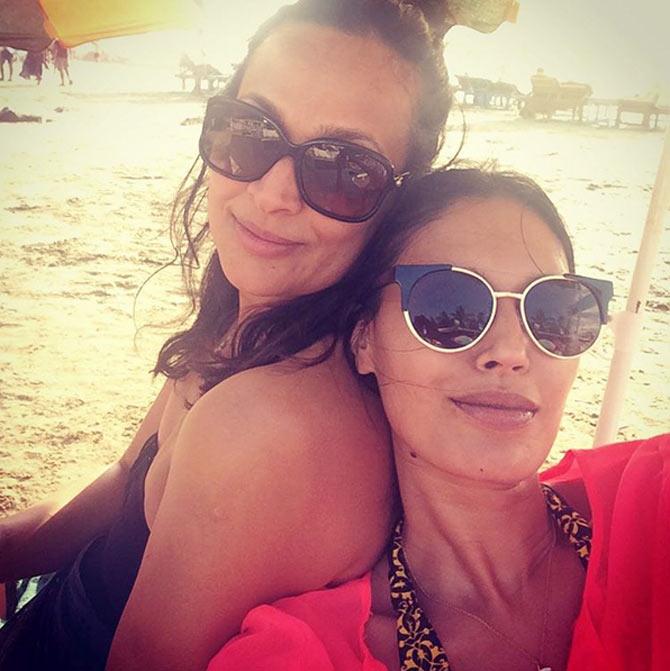 Meanwhile, supermodels Ujjwala Raut and Madhu Sapre set the temperature soaring at a beach in Goa.
Photograph: Courtesy ujjwalaraut/Instagram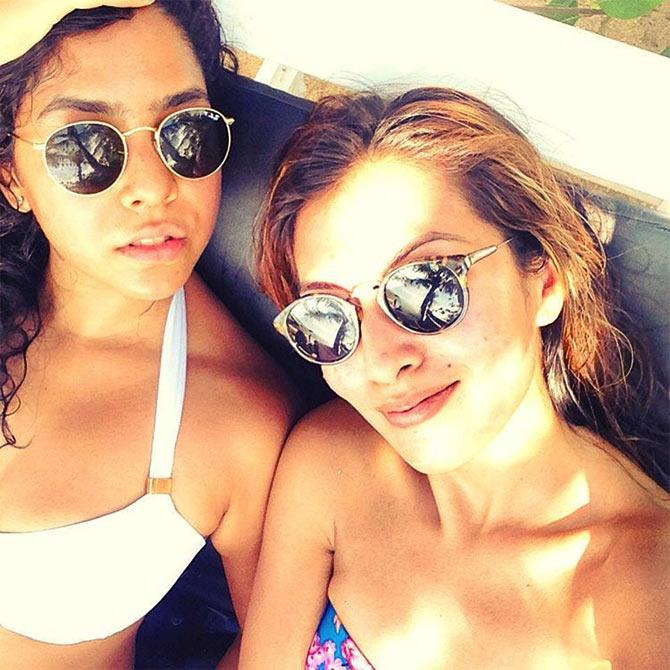 Sanea Sheikh was in Sri Lanka.
And before hitting the pristine waters of Mirissa Beach she took this selfie.
Photograph: Courtesy sanea 246/Instagram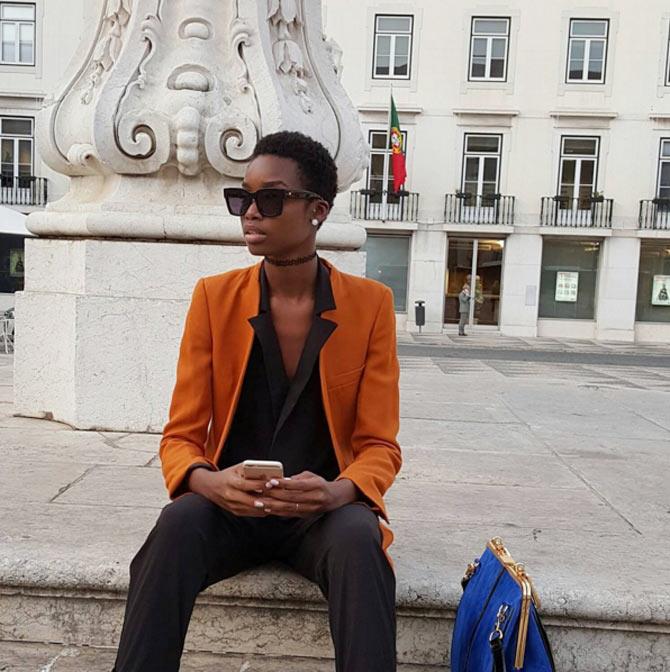 Victoria Secret model Maria Borges is vacationing somewhere in Lisbon. And boy, she's always camera ready.
Photograph: Courtesy iammariaborges/Instagram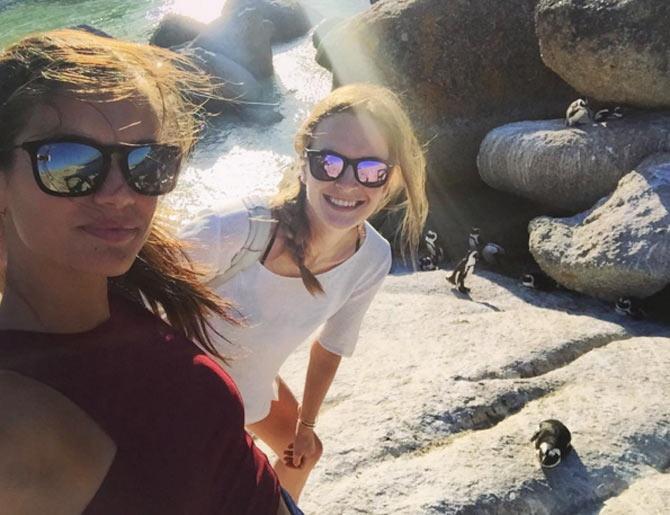 How can we miss out on this cute selfie of Sara Sampaio with emperor penguins in Africa?
Photograph: Courtesy sarasampaio/Instagram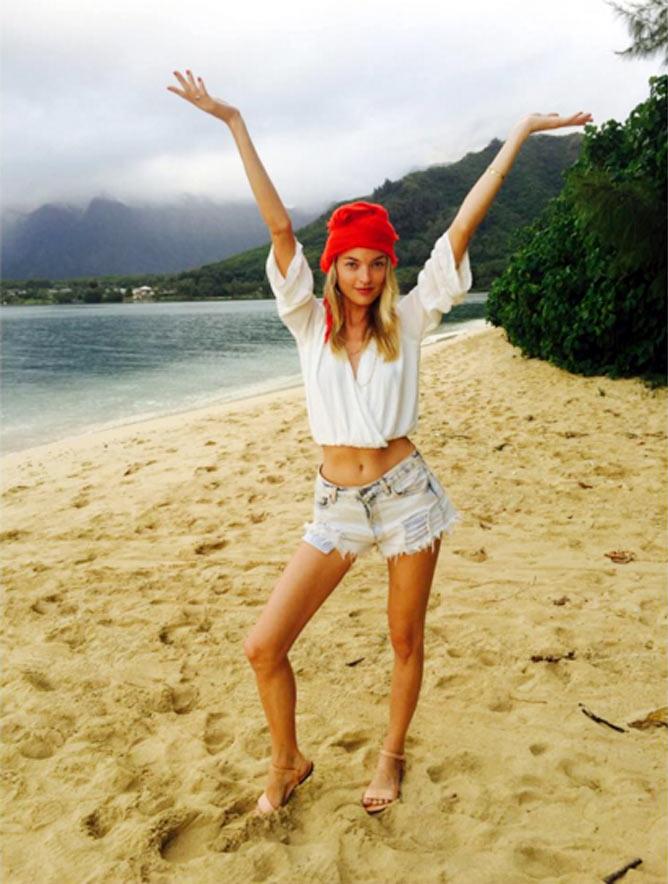 It is beach time for Martha Hunt too. Don't you think she looks adorable in that red beanie cap? Tell us if you disagree.
Photograph: Courtesy marhunt/Instagram
ALSO SEE
Photos: 7 times celebrities dressed like their kids