Impressive, says Adriana Lima who wore the Fantasy Bra for the latest Victoria's Secret Show.
This and more from the world of glamour and fashion in our latest round-up!
Adriana Lima has revealed that she felt impressive wearing the 2 million dollar Fantasy Bra for the latest Victoria's Secret Show.

The Brazilian supermodel said that that the bra wasn't actually heavy, but was cold because it's built up on this sort of gold, People Magazine reported.

Lima added that about four months before the fashion show she had the team coming to her house to do a plaster mould on her body to make sure it would be a perfect fit.

The eye-popping lingerie features a host of gems, including diamonds, sapphire, topaz and amethyst, and took months of painstaking work to design.
Source: ANI
Photograph: Suzanne Plunkett/Reuters
---
Now, supermodel Beverly Johnson accuses Bill Cosby of drugging her during audition
Supermodel Beverly Johnson has spoken about her encounter with Bill Cosby revealing that the actor drugged and assaulted her when she auditioned for a role on The Cosby Show.

The 62-year-old American actress told in an interview to a magazine that it felt 'oddly inappropriate' arguing with Cosby so she took a few sips of the coffee just to appease the 77-year-old actor, Stuff.co.nz reported.

Johnson continued that she could recall Cosby's seething anger at her tirade and then actor grabbed her by her left arm hard and yanking all 110 pounds of him down a bunch of stairs as her high heels clicked and clacked on every step.

The supermodel, who became first African American woman to appear on the cover of Vogue, said that she could not remember much as she was drugged heavily.

Almost two dozen women have recently come forward accusing Cosby of sexual assault.
Source: ANI
Photograph: Bennett Raglin/Getty Images
---

Gisele Bundchen bares it all again for Stuart Weitzman ad campaign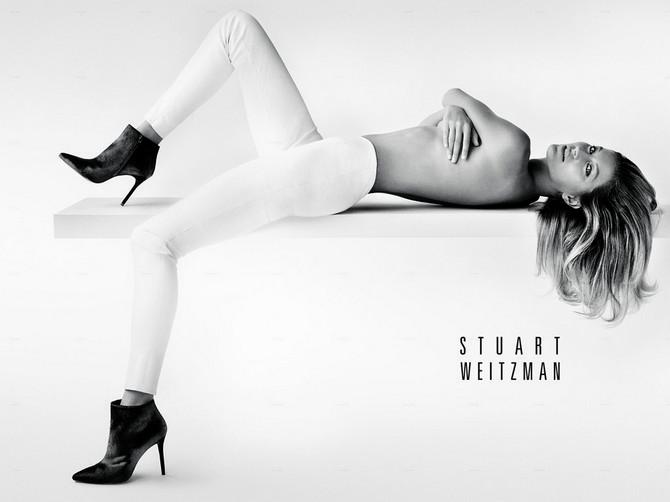 Gisele Bundchen has gone topless again for Stuart Weitzman's 2015 spring collection ad campaign, it has been revealed.

The 34-year-old's incredible body does the talking as she poses in strappy sky-high heels and lace-up sandals, E! Online reported.

Famed photographer Mario Testino shot the campaign.
Bundchen follows fellow supermodel Kate Moss as the face of Stuart Weitzman.
Source: ANI
Photograph Courtesy: Stuart Weitzman
---

Givenchy gives Julia a raw deal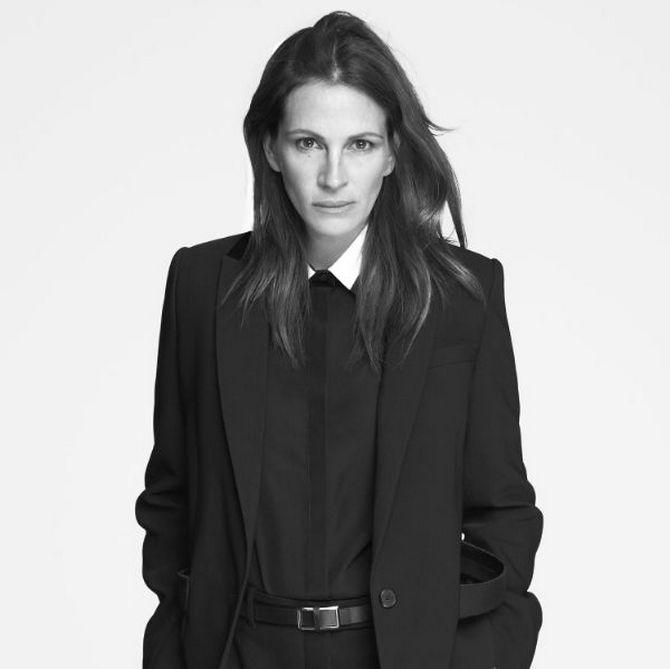 Julia Roberts, who has been roped in for Givenchy's Spring 2015 campaign, bagged in far less money as compared to her counterparts.

According to a source, the 47-year-old actress did not sign on for the monetary gain, E! Online reported.

The Academy Award winning actress was reportedly not paid a lot for the endorsement deal adding that the amount was in the six figures and close to the 1 million dollars range.

The source explained that Roberts did it for the high-end luxury association and because it was beautiful imagery shot by Mert Alas and Marcus Piggott, who were the biggest and best photographers.
Source: ANI
Photograph Courtesy: Givenchy
---

How new mom Scarlett Johansson got sexy post-baby body in three months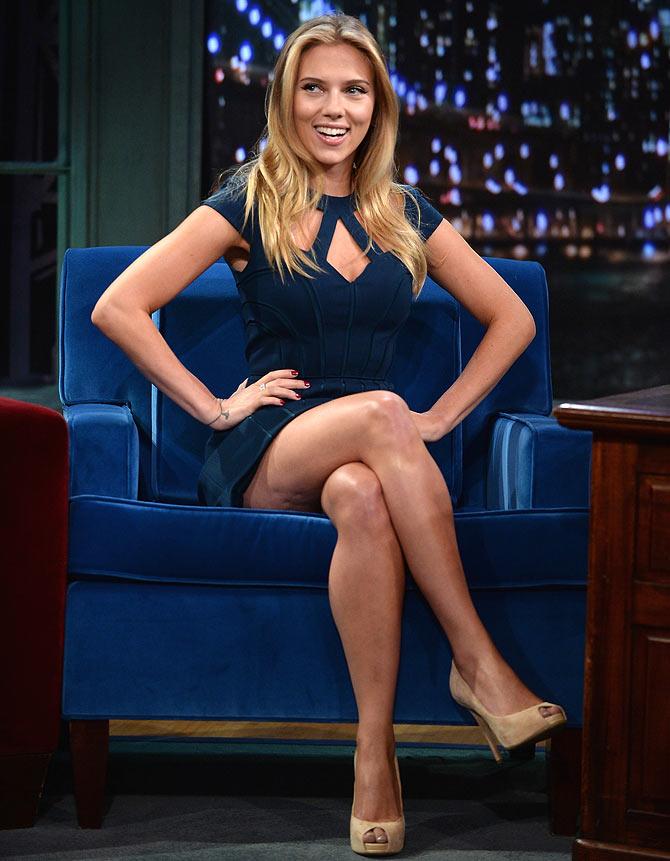 Scarlett Johansson, who gave birth to her daughter Rose just three months ago, has revealed the secret behind her sexy post-baby body.

The 30-year-old actress, whose workout regimen isn't 'crazy-different' since giving birth to her bundle of joy, said that it's just about trying to find time to go to the gym, E! Online reported.

The Lucy star, who does the same fitness routine as her big muscle-man trainer, added that a lot of it is endurance, stability, and strength training and she likes to work up a sweat.

Johansson, who likes to dabble in different things, continued that she has tried Pilates and yoga and all that, but she always come back to a good old-fashioned athletic, full-body workout.

Johansson, who admittedly loves 'breads and pates', also shared, she likes working out and of course, like anyone, she has days when she doesn't want to go, but those are the days when people should go because then they stick to it.
She continued that once she get into a routine of going to the gym every day when she is working, it's easy for her to just keep going and it makes her feel good, but once she starts to slack, it's so hard to go back, especially with lost muscle tone.
The actress also said that breastfeeding has helped her to get back in shape after the birth of her first child.
"It's the best way to get back in shape. I do the whole bit.
"I'm nursing and I love it," she said.
Johansson said she even loves changing nappies.
"The love is just unbelievable. It's very overwhelming," she added.
Johansson is said to have secretly married her partner Romain Dauriac in October.
Source: ANI and PTI
Photograph: Theo Wargo/Getty Images
---

Tyra Banks sued for $3M!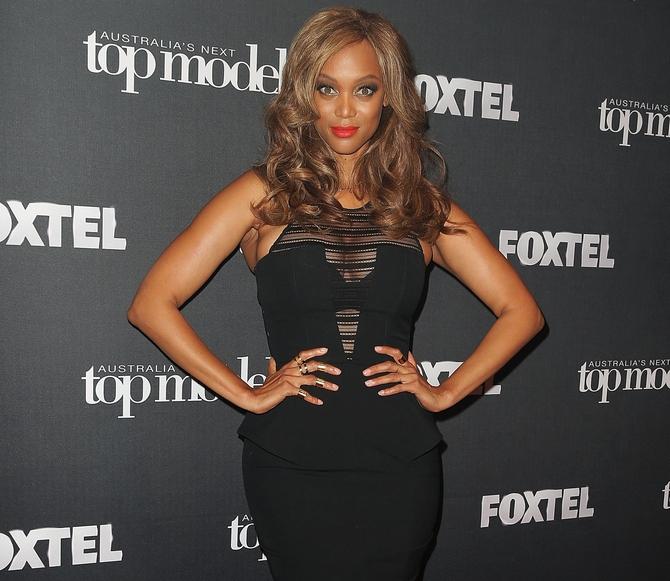 Former America's Next Top Model contestant Angelea Preston has sued Tyra Banks for 3 million dollars for wrongfully disqualifying her because of her escort past.

Preston has filed legal documents in Los Angeles Superior Court claiming that she originally won the reality show's season 17 and was entitled to a 100,000 dollars contract with CoverGirl and a spread in Vogue Italia, People Magazine reported.

Lisa D'Amato was ultimately named the winner after it was discovered that Preston had worked as an escort.

Preston is seeking 3 million dollars for damages in the suit, which include breach of contract, infliction of emotional distress and failure to provide meal and rest breaks during filming for the contestants.
Source: ANI
Photograph: Mark Metcalfe/Getty Images
---

Bye bye, Toni: Leonardo DiCaprio breaks up with his model girlfriend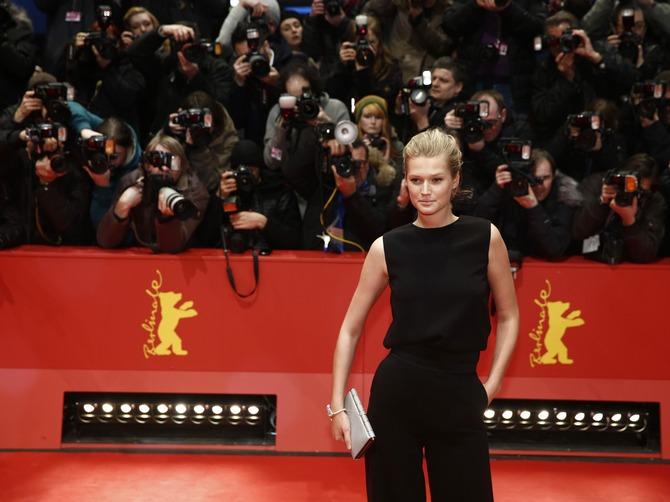 Leonardo DiCaprio and Toni Garrn have officially split after dating for more than a year, it has been revealed.

The breakup comes after several reports that The Wolf of Wall Street actor left a Miami nightclub recently with 20 women and the duo partied separately, Us magazine revealed.

The couple has been privately dating since May 2013, never walking a red carpet together.

The Oscar nominated star has been known for dating models, having previously been linked to Kristen Zang, Emma Miller, Gisele Bundchen, Bar Refaeli, and Erin Heatherton.
He also dated now-pregnant Blake Lively in the summer of 2011.
Source: ANI
Photograph: Thomas Peter/Reuters